The Lifestyle Experience: Creating a System that Maximizes the Patient Journey
http://www.audiologyonline.com/ce/starkey/events/details/755/lifestyle-experience-creating-system-that-755

Just as you would need an architectural plan to build a new home, a practice must define the image, brand, and scope of services needed for success. Traditionally, we tend to develop treatment programs through the narrow prism of the hearing evaluation. Yet, standards should be implemented to attract patients to the practice and providing them with quality care throughout the service delivery process. By building trust with the patient, they are more likely to follow treatment recommendations. This presentation will address considerations for developing a model program to attract patients and then provide them with the quality services that will enhance their successful journey to meet their lifestyle needs.
Course Learning Outcomes
Persons attending this class will be able to explain how to develop a system of hearing care service delivery for their patients
Persons attending this class will be able to describe tools used to assess a patient's lifestyle needs
Persons attending this class will be able to describe the selection process for hearing technology that best meets the needs of patients
Time-ordered Agenda
| | |
| --- | --- |
| 0-5 Minutes | Introduction |
| 5-10 Minutes | Starkey Lifestyle System |
| 10-25 Minutes | Branding the practice |
| 25-30 Minutes | Professionalism |
| 30-35 Minutes | Office Layout |
| 35-50 Minutes | Patient Assessment |
| 50-55 Minutes | Recommendations |
| 55-60 Minutes | Summary, Q & A |
Course Presenter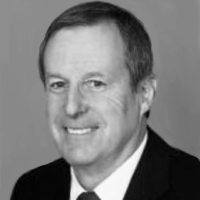 Barry Freeman,
PhD
Senior Director of Audiology
Barry Freeman comes to Starkey from Nova Southeastern University in Ft. Lauderdale, Florida, where he spent the last ten years as chair and professor of its audiology department. As Director of Education and Training for Starkey, Freeman works closely with Product Development, Marketing and Sales in developing and delivering superior professional training and educational materials, as well as leading the Department of Education and Training. In 2004, Freeman received the American Academy of Audiology's Presidential Award for Contributions to the Profession of Audiology and in 2003 earned the American Academy of Audiology's Larry Mauldin Award for Excellence in Education. He holds a Ph.D. in audiology from Michigan State University and an M.S. in audiology and speech-language pathology from Emerson College. He earned his undergraduate degree from the Boston University School of Management. In 1996-1997, Freeman served as President of the American Academy of Audiology, and continues to serve on several of the industry's most prestigious boards and committees, including the Advisory Board for the National Association of Future Doctors of Audiology, the Board of Directors for the Accreditation Commission for Audiology Education (ACAE) and as Co-chair of the Organization of Au.D. Program Directors. Barry Freeman is employed by Starkey
---
Presenter Disclosure: Barry Freeman, Ph.D. is the Director of the Education and Training Department for Starkey Laboratories, Inc., Eden Prairie, MN.


Course Participation Information
To ensure you are ready to participate, please complete our short Test Drive to prepare your computer to view the course.
Login and logout times will be recorded and documented.
Passing an online exam will be required to earn continuing education credit, where applicable.
Live Webinars allow presenter and participant interaction. The exam and course evaluation for these courses must be completed within 7 days of the event.
On-demand courses include texts, video and audio recordings of live webinars, and multimedia formats. The exam and course evaluation for on-demand courses must be completed within 30 days of course registration.
Event participation is free, but you must be a CEU Total Access member to complete the exam and earn the continuing education credit.
AudiologyOnline is committed to providing equal opportunities in accordance with all applicable laws. If you are in need of a disability-related accommodation, please contact customerservice@audiologyonline.com. We will review your request and respond in a timely manner. Please note that we will require a minimum of 2 weeks to provide a reasonable accommodation for your request.
Visit our Contact us page or give us a call if you have questions.