Current Perspectives on Auditory Processing Disorders
Course: #1545
Current Perspectives on Auditory Processing Disorders
http://www.audiologyonline.com/audiology-ceus/course/current-perspectives-on-auditory-processing-1545

Included in the presentation/article will be considerations in the differential diagnosis of (C)APD. This session will cover the recommended minimal battery, including discussion of behavioral and electrophysiological measures, as well as recommended (re)habilitative techniques.
Course created on September 8, 2011
Course Learning Outcomes
After this course learners will be able to explain current perspectives of (C)APD.
After this course learners will be able to identify an appropriate test battery for the diagnosis of (C)APD.
After this course learners will be able to identify appropriate (re)habilitative programs for (C)APD.
Course Presenter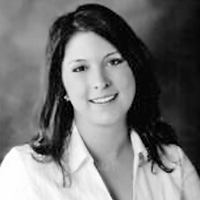 Jennifer B. Shinn,
PhD

,

CCC-A, FAAA

Chief of Audiology & Associate Professor

Jennifer Shinn, Ph.D., CCC-A, FAAA is an Associate Professor at the University of Kentucky Medical Center, Department of Otolaryngology. She holds an appointment as Chief of Audiology and Resident Research Director. She has experience in a variety of areas of audiology including neuroaudiology, with emphasis on diagnosis of and (re)habilitation of auditory processing disorders. She has published peer reviewed articles as well as book chapters and her presentation record in these areas includes state, national and international levels.
---
Presenter Disclosure: none


Reviews
Course Participation Information
To ensure you are ready to participate, please complete our short Test Drive to prepare your computer to view the course.
Login and logout times will be recorded and documented.
Passing an online exam will be required to earn continuing education credit, where applicable.
Live Webinars allow presenter and participant interaction. The exam and course evaluation for these courses must be completed within 7 days of the event.
On-demand courses include texts, video and audio recordings of live webinars, and multimedia formats. The exam and course evaluation for on-demand courses must be completed within 30 days of course registration.
Event participation is free, but you must be a CEU Total Access member to complete the exam and earn the continuing education credit.
AudiologyOnline is committed to providing equal opportunities in accordance with all applicable laws. If you are in need of a disability-related accommodation, please contact customerservice@audiologyonline.com. We will review your request and respond in a timely manner. Please note that we will require a minimum of 2 weeks to provide a reasonable accommodation for your request.
Visit our Contact us page or give us a call if you have questions.