Expert Series from Siemens: Loudness Perception and OSPL90 Prescription
Course: #1527
Expert Series from Siemens: Loudness Perception and OSPL90 Prescription
http://www.audiologyonline.com/audiology-ceus/course/expert-series-from-siemens-loudness-1527

Getting loudness right can be the most critical aspect of successful hearing aid fitting. We will review the problem and discuss current ideas about addressing it to optimize patient satisfaction.
Course created on August 18, 2011
Course Learning Outcomes
Participants will be able to list four variables that must be controlled when loudness is measured.
Participants will be able to describe a three-step protocol for maximizing satisfaction with aided loudness.
Participants will be able to discuss the history and current status of problems with aided loudness.
Course Presenter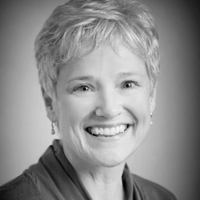 Robyn Cox,
PhD
Professor and the Director of the Hearing Aid Research Laboratory
Robyn Cox received B.S. (1968) and M.A. (1971) degrees from Ball State University in Indiana, and Ph.D. degree in Audiology from Indiana University (1974). She has been at the University of Memphis (formerly Memphis State University) since 1977, and is currently a Professor and the Director of the Hearing Aid Research Laboratory. Her early research was directed towards development of hearing aid fitting methods. This work naturally evolved into her current interests in studying fitting outcomes and their predictors. Her laboratory has developed several tests and surveys that are used to fit and evaluate hearing aids.
---
Reviews
Course Participation Information
To ensure you are ready to participate, please complete our short Test Drive to prepare your computer to view the course.
Login and logout times will be recorded and documented.
Passing an online exam will be required to earn continuing education credit, where applicable.
Live Webinars allow presenter and participant interaction. The exam and course evaluation for these courses must be completed within 7 days of the event.
On-demand courses include texts, video and audio recordings of live webinars, and multimedia formats. The exam and course evaluation for on-demand courses must be completed within 30 days of course registration.
Event participation is free, but you must be a CEU Total Access member to complete the exam and earn the continuing education credit.
AudiologyOnline is committed to providing equal opportunities in accordance with all applicable laws. If you are in need of a disability-related accommodation, please contact customerservice@audiologyonline.com. We will review your request and respond in a timely manner. Please note that we will require a minimum of 2 weeks to provide a reasonable accommodation for your request.
Visit our Contact us page or give us a call if you have questions.