Course Details
Course # 10531
The Force Unleashed: An Introduction to the Beltone Force Super Power BTE
http://www.audiologyonline.com/ce/beltone/events/details/10531/force-unleashed-introduction-to-beltone
P1H

CEUs/Hours Offered: AAA/0.1 Intermediate; BAA/1.0; CAA/1.0; CASLPA/1.0; IHS/1.0; Kansas DHE, LTS-S0035/1.0
---
Course Abstract
This course is designed to introduce the Beltone Force, a new super power BTE hearing instrument, intended for use with severe and profound hearing losses. The course explains the benefits and features of the Force and provides a feature comparison with other high power instruments currently on the market.
This course was recorded on February 8, 2008
Course Learning Outcomes
Preview Exam
Students will be able to identify the target fitting group for the Beltone Force hearing instrument.
Students will be able to identify the two different amplification strategies available in the Beltone Force and will be able to decide which strategy would be beneficial for a severe and a profound hearing loss.
Students will be able to identify how to convert the hearing instrument from one amplification strategy to another and how to assign different amplification strategies in different listening programs within the Solus 2.3 software.
---
Time-ordered Agenda
| | |
| --- | --- |
| 0-5 Minutes | Introduction |
| 10-15 Minutes | Overview of Force Target Group |
| 15-20 Minutes | Improved Adaptive AFC Feature |
| 20-25 Minutes | Processing and Amplification Strategies |
| 30-35 Minutes | Product Design and Specifications |
| 35-40 Minutes | Competitive Comparison |
| 45-50 Minutes | Solus 2.3 and Force |
| 50-60 Minutes | Questions |
---
Course Information
This is a recording of a Live Webinar. To ensure you are ready to participate, please complete our short Test Drive to prepare your computer to view the course.
Visit our Contact us page or give us a call if you have questions.
---
Course Presenters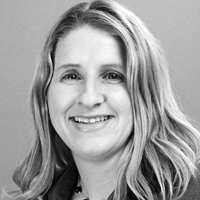 Catherine Hessig

,

AuD, MS

Lead Trainer

Catherine Hessig is currently the Lead Trainer for Beltone Electronics. Prior to taking this position, she worked as an Audiologist and Technical Advisor for GN ReSound for three years.

Hessig received her B.S. degree in Communication Disorders from the University of Minnesota, her M.S. degree in Audiology from Arizona State University and her Au.D. from A.T. Still University.

In addition to her work for Beltone and GN ReSound, Catherine also worked clinically for several years. She worked at Park Nicollet Clinic in Minnesota where she provided comprehensive audiologic and hearing aid services to a diverse patient population. She also worked for HearX in California after completing her graduate studies.

Hessig holds a certificate of clinical competence in audiology and is licensed by the state of Minnesota as an audiologist. She is a current member of the American Academy of Audiology, American Speech-Language-Hearing Association and the Minnesota Academy of Audiology.
---

---
Continuing Education Information
CEUs/Hours Offered: AAA/0.1 Intermediate; BAA/1.0; CAA/1.0; CASLPA/1.0; IHS/1.0; Kansas DHE, LTS-S0035/1.0
Passing an online exam will be required to earn continuing education credit.
Please Note: The CEU exam and course evaluation must be completed within 30 days of course registration.
Event participation is free, but you must be a CEU Total Access member to complete the exam and earn the continuing education credit.
---

American Academy of Audiology
Audiology Online is approved by the American Academy of Audiology to offer Academy CEUs for this activity. The program is worth a maximum of 0.1 CEUs. Academy approval of this continuing education activity does not imply endorsement of course content, specific products, or clinical procedures. Any views that are presented are those of the presenter/CE Provider and not necessarily of the American Academy of Audiology.
---

British Academy of Audiology
This course has been accredited with 1 CPD point/s by the British Academy of Audiology.
---

Canadian Academy of Audiology
The Canadian Academy of Audiology (CAA) supports and assists its members in the attainment of continuing education towards an individual professional development plan as required by their Provincial Regulatory Colleges and Provincial Associations. Audiology Online is an approved provider of educational activities for CAA members. Each hour of activity may be counted as one Continuous Learning Activity Credit (or equivalent) as allowed by the applicable regulatory college or association.
---

Canadian Association of Speech-Language Pathologists and Audiologists
Certified members of the Canadian Association of Speech-Language Pathologists and Audiologists (CASLPA) can accumulate continuing education equivalents (CEEs) for their participation with Audiology Online. One hour of coursework equals 1 CEE. All CASLPA members are encouraged to participate in on-going education.
---
International Hearing Society
This program is approved by the International Hearing Society and its educational committee, the International Institute for Hearing Instruments Studies. To learn more about earning IHS CE Credit, click here.
---
Kansas Department of Health and Environment
Kansas Department of Health and Environment: Approved for 1 continuing education clock hours for Kansas licensed Audiologists by the Kansas Department of Health and Environment. Long-Term Sponsorship number LTS-S0035.

AudiologyOnline.com is approved by the California Speech-Language Pathology and Audiology Board to provide CEUs, approval number PDP 267.
---
If you have any technical questions or problems related to this course,
please contact AudiologyOnline toll free at 800-753-2160