Audioscan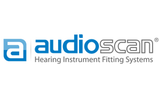 Audioscan
Hearing Instrument Fitting Systems

Audioscan® is the #1 hearing instrument fitting system manufacturer in North America with more systems in use than all other manufacturers combined.* Audioscan products are renowned world-wide because their owners experience tangible times savings, scientific verification of audibility, reduced returns, and more satisfied patients.
Audioscan has recently introduced its most anticipated product in its 25 year history. The new Verifit®2 is the culmination of decades of experience and the "Best Science. Best Fit.™" philosophy that has always driven Audioscan. Four main benefits set the Verifit2 apart from any other system — the Verifit2 is:
The only fully binaural system for lightning-fast results both in the test box, and on the ear
The only 16kHz system for the most complete results
Office ready and faster than ever for maximum efficiency
The only platform for paired instruments — verify pairing features for the first time
Learn more by visiting www.audioscan.com or attending Audioscan's new hands-on CEU workshop series — see the new Verifit2 in action while learning the state-of-the-art in counseling and fitting!
*Independent survey conducted by Paramount Research®
Contact Information
Audioscan
A Division of Etymonic Design Inc
20 Ludwig St.
Dorchester, ON N0L 1G4
CA
Phone: 519.268.3313 CANADA
800.265.2093 USA
---
General: info@audioscan.com
Support: support@audioscan.com
Location: Find a nearby distributor
Visit us! audioscan.com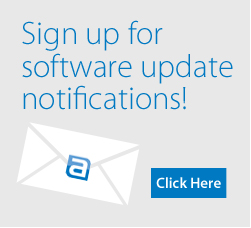 To see workshop locations and topics visit:
Audioscan.com/workshops