HyperSound
HyperSound
Hear Every Word™
HyperSound Hearing Solutions is a brand under Turtle Beach Corporation, a leading innovator of audio products and solutions. At HyperSound, we believe in creating listening experiences that matter. Our breakthrough audio solution provides hearing professionals with an innovative directed hearing technology that improves clarity and comprehension of sound for those with hearing loss. Unlike traditional speakers, HyperSound speakers beam clear, immersive sound to the targeted listener only. A traditional speaker is like a bare light bulb, radiating sound in all directions around the room. HyperSound speakers are like a flashlight, emitting sound in highly controlled, narrow beams. HyperSound technology works without having to turn up the volume on the television, which benefits the whole family, not just individuals with hearing loss.

Learn more about HyperSound's latest innovations, products and solutions at HyperSoundHearing.com.
Contact Information
HyperSound
Hearing Solutions
US
---
Visit us! Hypersoundhearing.com
Have a question? Contact us!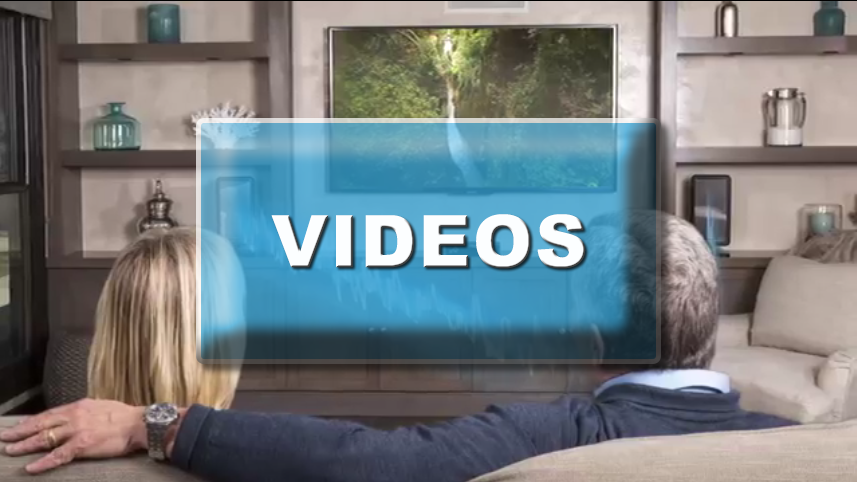 Videos: Check out the latest from HyperSound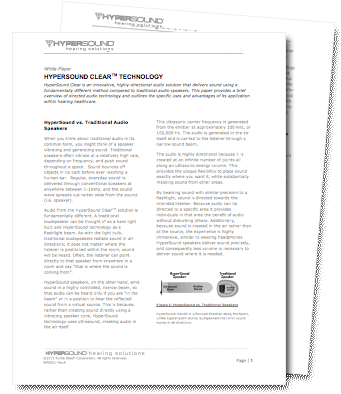 Whitepaper: HyperSound Clear™ Technology