Otometrics and Audiology Systems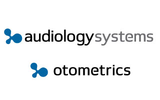 Otometrics and Audiology Systems
A True Partnership to Elevate Customer Care in North America
About GN Otometrics
GN Otometrics is the world's leading manufacturer of hearing and balance solutions. MADSEN®, ICS®, AURICAL® and GENIETM brands offer solutions ranging from infant-screening applications and hearing diagnostics to balance testing, hearing-instrument fitting and sound room solutions. For more than 50 years, Otometrics has been helping hearing care professionals improve the quality of life for patients around the world by delivering reliable, innovative solutions and expert knowledge and training. Our breakthrough solutions include:
About Audiology Systems
Audiology Systems is the official U.S. distributor of Otometrics products as well as these leading brands: Intelligent Hearing Systems, Neuro Kinetics, Oscilla, Path Medical Solutions and Pehratek Products. We offer a full range of patient care solutions for:
Contact Information
Otometrics and Audiology Systems
GN Otometrics North America
50 Commerce Drive, Ste 180
Schaumburg, IL 60173
US
Phone: 855.283.7978
---
Email Us!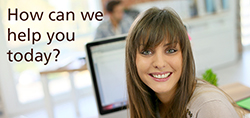 Audiology Systems:
audiologysystems.com/contact