AudiologyOnline: ESCO has more than 25 years of experience working with practices and their patients through servicing warranties and Loss and Damage coverage. Tell me about your current programs.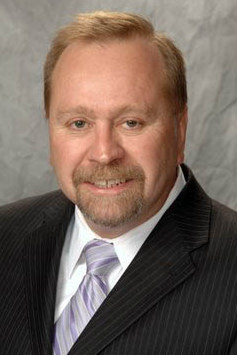 Jim Guthier, ESCO: Thank you. The AlwaysHear Provider Advantage Program provides professionals with a simple and affordable solution to offer their patients during the manufacturer's warranty period after loss of a hearing aid, or after the manufacturer's warranty period ends. In addition, professionals receive ancillary benefits to help cover fitting expenses and the manufacturer's processing fee.
AudiologyOnline: Tell us about how it works – how does a professional enroll in the AlwaysHear Provider Advantage Program?
Jim: Professionals review a short (30 minute) presentation provided by ESCO, and then work with ESCO to complete state licensing paperwork to become a licensed ESCO agent. The paperwork takes about 10 minutes. Once you receive your license, you can begin offering your patients all the benefits of the AlwaysHear Provider Advantage Policies. There are no classes, and ESCO pays all fees to the state for the cost of the license.
AudiologyOnline: That sounds simple enough. What are the benefits to being a licensed ESCO agent and offering the AlwaysHear Provider Advantage Policies?
Jim: With an AlwaysHear Policy you provide coverage directly to the patient, making you the sole contact point for every phase of hearing aid ownership. You determine what is sent to the patient when a policy is up for renewal. By becoming a licensed ESCO agent and offering the AlwaysHear Policies, you will develop a stronger relationship with your patients. Your patients will turn to you during every phase of hearing aid ownership, making them loyal to your practice for years to come.
The AlwaysHear Program and Policies allow you to increase your bottom line. You will receive a professional reimbursement for every plan you sell, creating another revenue stream for your practice.
AudiologyOnline: Are there different levels of coverage?
Jim: We offer three programs: AlwaysHear Premier, Essential and Complete. Loss and damage is included with all three plans (including damage beyond repair), additional benefits vary between the programs, with the Complete Plan being the most comprehensive.
AudiologyOnline: There are other options out there – why should professionals choose ESCO?
Jim: ESCO is the largest independent provider of extended warranties and Loss and Damage coverage. We are the trusted choice of practitioners based on the comprehensive coverage we provide as well as unsurpassed customer service, low premiums and payment plans, and quick, no-hassle claims processing. All replacements and repairs are made through the original manufacturer or authorized repair center, enabling practitioners to offer their patients consistent quality of care.
AudiologyOnline: Where can professionals go for more information or to get started?
Jim: Professionals can contact us at 800-992-3726 or via email at info@earserv.com.
Learn more on the ESCO Expo Page on AudiologyOnline.