https://www.audiologyonline.com/CU/13/34922/aa6de4b80ef5d00875

With technology constantly evolving in today's world, the hearing aid industry is no exception. This session will identify the trends and how they will impact hearing healthcare in the future.
Course created on May 19, 2020
View this Course on Demand
Presented By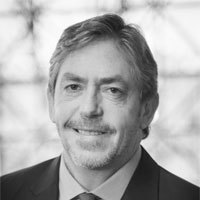 Don Schum

PhD
Vice President of Audiology
Don Schum currently serves as Vice President of Audiology for Oticon, Inc. In that capacity, Don has the responsibility to create and implement new Audiological training material, oversee the Audiological training of all employees, develop dispenser support materials and tools, conduct clinical research, and participate in national and international conferences. Previous to his position at Oticon in Somerset, Don served as the Director of Audiology for the main Oticon office in Copenhagen Denmark. In addition, he served as the Director of the Hearing Aid Lab at the University of Iowa School of Medicine (1990-1995) and as an Assistant professor at the Medical University of South Carolina (1988-1990). During his professional career, Don has been an active researcher in the areas of Hearing Aids, Speech Understanding, and Aging. Don received his B.S. in Speech & Hearing Science from the University of Illinois, his MA in Audiology from the University of Iowa, and his PhD in Audiology from Louisiana State University.
---
More

Annette Mazevski

AuD, PhD
Annette Mazevski, AuD, PhD, is the Manager of Technology Assessment and has been working within the dynamic Audiology, Education, and Research team at Oticon for the past 6 years. In her role, Dr. Mazevski works closely with many different departments within Oticon, both in the US as well as in Denmark. Her role includes facilitating greater understanding about Oticon products and feature sets, demonstrating and encouraging ease of use of verification techniques with Oticon products, unraveling difficult troubleshooting scenarios, and validating the development of new and emerging technologies as well as current products and technologies, among other skills. She has presented on and published in numerous areas, including mobile app development and usage, digital signal processing, cognition and working memory, and tinnitus, with foci in the aging and military populations, to consumers, end users, students, and professionals.
---
More
Course participation information
To ensure you are ready to participate, please complete our short Test Drive to prepare your computer to view the course.
Login and logout times will be recorded and documented.
Passing an online exam will be required to earn continuing education credit.
Live Webinars allow presenter and participant interaction. The exam for these courses must be completed within 7 days of the event.
On-demand courses include texts, video and audio recordings of live webinars, and multimedia formats. The exam for on-demand courses must be completed within 30 days of course registration.
To participate in the course, complete the exam, and earn continuing education credit, you must be a AudiologyOnline member. Participants must complete the entire course; partial credit is not allowed.
AudiologyOnline is committed to ensuring accessibility to the widest possible audience. We are continually improving the user experience for everyone. If you have questions, requests, or would like to report an accessibility-related issue, please email accessibility@continued.com. We will review your request and respond in a timely manner.
Visit our Contact us page or give us a call if you have questions.