Question What four elements should be included in marketing ads of an audiology practice? Answer
When a marketing add does not perform as well as you had hoped, don't blame the medium, blame the messaging first.
There are key four elements that should be on every single ad that is distributed by your office. Number one, is a catchy headline. Number two is an interesting incentive that is reasonable for your office to offer. This step does not need to be extravagant. You just have to have some offer that motivates them to do something. A clear call-to-action with a set deadline is the third piece to a successful add. Lastly, testimonials or reviews given by current or previous patients can go quite a way. Of course, keep in mind the HIPAA guidelines regarding permission from patient's to use in testimonials. Online reviews are important as well.
Using these four steps and comparing to marketing data you can begin taking a scientific approach to marketing your practice.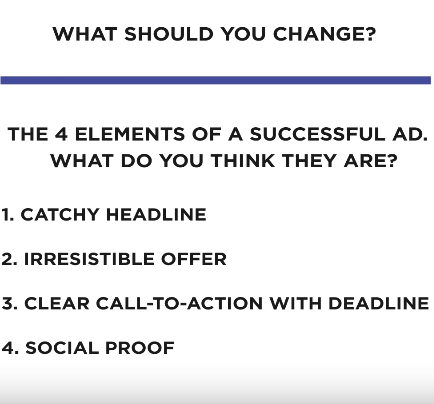 For more information, please visit us at http://www.carecredit.com/practices/audiology/ or the CareCredit Expo Page on AudiologyOnline.