https://www.audiologyonline.com/audiology-ceus/course/assembling-supportive-team-for-child-142

Assembling a Supportive Team for a Cochlear Implant Child

A child with a cochlear implant needs a team of people to properly support his or her needs at school. That team should include school-based professionals, CI clinicians, parents, child and classmates. The purpose of this seminar is to review the role of each team member and discuss how parents and others can encourage the child's support network to develop and flourish.
Learning Outcomes
Participants will be able to describe the role of school professionals in the cochlear implant process.
Participants will be able to describe basic components of cochlear implant speech processors, including troubleshooting and coupling of cochlear implants to FM systems.
Participants will be able to list ways clinics and school personnel can work together to maximize success for children with cochlear implants in the educational setting.
Agenda
| | |
| --- | --- |
| 0-5 Minutes | Introduction |
| 5-15 Minutes | Building a Team: Who do we need on board? |
| 15-25 Minutes | What School Professionals Need to Know about the Child's Technology |
| 25-35 Minutes | What the Cochlear Implant Team Needs from School Team Members |
| 35-50 Minutes | How Parents, Child and Peers can Contribute |
| 50-55 Minutes | Keeping Teamwork Going |
| 55-60 Minutes | HOPE |
| 55-60 Minutes | Questions |
Presented By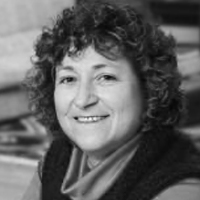 Donna L. Sorkin

MA
Vice President, Consumer Affairs at Cochlear Americas
Donna Sorkin, M.A. is Vice President, Consumer Affairs at Cochlear Americas. In that capacity, she leads a range of activities at Cochlear aimed at the broad life needs of people with hearing loss including Cochlear's widely acclaimed HOPE program on (re)habilitation for children and adults and their families. Donna was executive director of Self Help for Hard of Hearing People (now Hearing Loss Association of America) and she also served as executive director of the Alexander Graham Bell Association for the Deaf and Hard of Hearing. She was appointed by President Clinton to the U.S. Access Board in 1994 and served two terms. She served on the National Institute on Deafness (National Institutes of Health) Advisory Board and has advised numerous U.S. businesses on accessibility for people with disabilities. Donna currently serves on the Advisory Boards of Gallaudet University and Colorado Neurological Institute.
---
More
Anita Vereb

MS
Clinical Audiologist
Ms. Vereb is a clinical audiologist at the Cochlear Implant Program at the University of Michigan. She received her Masters in Audiology from Clarion University in 1995 and has worked at the University of Michigan since 2001. She is Program Coordinator of the Sound Support program – a program designed to improve the quality, timeliness, and effectiveness of treatment received by children who are deaf and hard of hearing by provision of outreach training to professionals who serve children in the state of Michigan
---
More
Presenter Disclosure: Donna Sorkin, M.A. is Vice President, Consumer Affairs at Cochlear Americas


Course participation information
To ensure you are ready to participate, please complete our short Test Drive to prepare your computer to view the course.
Login and logout times will be recorded and documented.
Passing an online exam and completing a course evaluation will be required to earn continuing education credit.
Live Webinars allow presenter and participant interaction. The exam and course evaluation for these courses must be completed within 7 days of the event.
On-demand courses include texts, video and audio recordings of live webinars, and multimedia formats. The exam and course evaluation for on-demand courses must be completed within 30 days of course registration.
To participate in the course, complete the exam and course evaluation, and earn continuing education credit, you must be a AudiologyOnline member. Participants must complete the entire course; partial credit is not allowed.
AudiologyOnline is committed to ensuring accessibility to the widest possible audience. We are continually improving the user experience for everyone. If you have questions, requests, or would like to report an accessibility-related issue, please email accessibility@continued.com. We will review your request and respond in a timely manner.
Visit our Contact us page or give us a call if you have questions.
---
American Academy of Audiology
AudiologyOnline is approved by the American Academy of Audiology to offer Academy CEUs for this activity. The program is worth a maximum of 0.1 CEUs. Academy approval of this continuing education activity is based on course content only and does not imply endorsement of course content, specific products, or clinical procedure, or adherence of the event to the Academy's Code of Ethics. Any views that are presented are those of the presenter/CE Provider and not necessarily of the American Academy of Audiology.
---
Australian College of Audiology
AudiologyOnline courses are approved for Continuing Education Points by the Australian College of Audiology. Automatic ACAud Approval Number 20000. This course is offered for 0.1 CEP.
---
Canadian Academy of Audiology
The Canadian Academy of Audiology (CAA) supports and assists its members in the attainment of continuing education towards an individual professional development plan as required by their Provincial Regulatory Colleges and Provincial Associations. Audiology Online is an approved provider of educational activities for CAA members. Each hour of activity may be counted as one Continuous Learning Activity Credit (or equivalent) as allowed by the applicable regulatory college or association.
---
International Hearing Society
This program is approved by the International Hearing Society and its educational committee, the International Institute for Hearing Instruments Studies. To learn more about earning IHS CE Credit, click here.
---