https://www.audiologyonline.com/U/27393/12c3a026fc7a33fb34

The greatest unmet challenge faced by those with hearing loss is speech understanding in complex listening environments. This course describes the basic principles in play when that problem is currently addressed, along with the benefits and limitations.
This course is open captioned.
Course created on April 18, 2016
Learning Outcomes
After this course learners will be able to describe the basic principles underlying spectral subtraction noise reduction approaches.
After this course learners will be able to describe the acoustic conditions required for directionality to have an impact on performance.
After this course learners will be able to explain the concept of completion approaches to managing speech understanding in noise.
Agenda
| | |
| --- | --- |
| 0-5 Minutes | Introduction |
| 5-10 Minutes | Soundscape |
| 10-15 Minutes | How do normal hearing individuals deal with noise? |
| 15-30 Minutes | Spectral Subtraction |
| 30-40 Minutes | Spatial Subtraction |
| 40-50 Minutes | Completion Approaches |
| 50-60 Minutes | Future Concepts, Conclusion, Q and A |
Reviews
159 Reviews
Presented By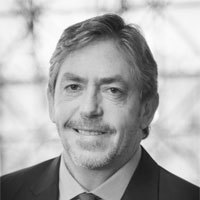 Don Schum

PhD
Vice President, Audiology and Professional Relations
Don Schum currently serves as Vice President for Audiology & Professional Relations for Oticon, Inc. In that capacity, Don has the responsibility to create and implement new Audiological training material, oversee the Audiological training of all employees, develop dispenser support materials and tools, conduct clinical research, and participate in national and international conferences. Previous to his position at Oticon in Somerset, Don served as the Director of Audiology for the main Oticon office in Copenhagen Denmark. In addition, he served as the Director of the Hearing Aid Lab at the University of Iowa School of Medicine (1990-1995) and as an Assistant professor at the Medical University of South Carolina (1988-1990). During his professional career, Don has been an active researcher in the areas of Hearing Aids, Speech Understanding, and Aging. Don received his B.S. in Speech & Hearing Science from the University of Illinois, his M.A. in Audiology from the University of Iowa, and his Ph.D. in Audiology from Louisiana State University.
---
More
Presenter Disclosure: Financial: Don Schum is employed by Oticon, Inc. Non-financial: Don Schum has no non-financial relationships to disclose.

Sponsor Disclosure: This Course is presented by Oticon in partnership with AudiologyOnline.

Content Disclosure: This learning event does not focus exclusively on any specific product or service.


Course participation information
To ensure you are ready to participate, please complete our short Test Drive to prepare your computer to view the course.
Login and logout times will be recorded and documented.
Passing an online exam and completing a course evaluation will be required to earn continuing education credit.
Live Webinars allow presenter and participant interaction. The exam and course evaluation for these courses must be completed within 7 days of the event.
On-demand courses include texts, video and audio recordings of live webinars, and multimedia formats. The exam and course evaluation for on-demand courses must be completed within 30 days of course registration.
To participate in the course, complete the exam and course evaluation, and earn continuing education credit, you must be a AudiologyOnline member. Participants must complete the entire course; partial credit is not allowed.
AudiologyOnline is committed to ensuring accessibility to the widest possible audience. We are continually improving the user experience for everyone. If you have questions, requests, or would like to report an accessibility-related issue, please email accessibility@continued.com. We will review your request and respond in a timely manner.
Visit our Contact us page or give us a call if you have questions.
---
International Association for Continuing Education and Training
continued, LLC, DBA AudiologyOnline, is accredited by the International Association for Continuing Education and Training (IACET). continued complies with the ANSI/IACET Standard, which is recognized internationally as a standard of excellence in instructional practices. As a result of this accreditation, continued is authorized to issue the IACET CEU. continued, LLC, is authorized by IACET to offer 0.1 CEUs for this program.
---