https://www.audiologyonline.com/audiology-ceus/course/baha-in-young-children-research-496

This presentation will describe the bone conduction hearing pathway and will discuss the various types of hearing loss where bone conduction amplification would be appropriate. A description of the Baha System will be presented along with pediatric case studies.
Course created on May 2, 2008
Learning Outcomes
Participants will be able to describe the hearing mechanism and the role of bone conduction in the hearing process
Participants will be able to describe an overview of the Baha System of Direct Bone Conduction.
Participants will be able to list pediatric case studies where Direct Bone Conduction via the Baha System provided good clinical outcomes.
Reviews
26 Reviews
Presented By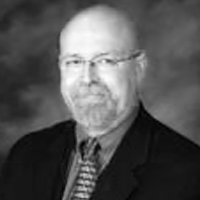 George Cire
, AuD
, CCC-A
Prinicipal Clinical/Technical Manager
George Cire currently works a Prinicipal Clinical/Technical Manager for Cochlear Americas in Centennial, Colorado. Prior to joining Cochlear, Dr. Cire has worked as a field specialist for major hearing aid manufacturer and has been a practicing Audiologist for 30 years in a variety of clinical settings. Dr. Cire received the Au.D. from A. T. Still University, Arizona School of Health Sciences in Mesa, AZ.
---
More
Course participation information
To ensure you are ready to participate, please complete our short Test Drive to prepare your computer to view the course.
Login and logout times will be recorded and documented.
Passing an online exam will be required to earn continuing education credit, where applicable.
Live Webinars allow presenter and participant interaction. The exam and course evaluation for these courses must be completed within 7 days of the event.
On-demand courses include texts, video and audio recordings of live webinars, and multimedia formats. The exam and course evaluation for on-demand courses must be completed within 30 days of course registration.
Event participation is free, but you must be a AudiologyOnline member to complete the exam and earn the continuing education credit.
AudiologyOnline is committed to providing equal opportunities in accordance with all applicable laws. If you are in need of a disability-related accommodation, please contact customerservice@audiologyonline.com. We will review your request and respond in a timely manner. Please note that we will require a minimum of 2 weeks to provide a reasonable accommodation for your request.
Visit our Contact us page or give us a call if you have questions.