https://www.audiologyonline.com/U/849/54aa9fb11caddb9804

This course provides a discussion of various pre-fitting measures that can provide valuable insight to the abilities, preferences and expectations of the wearer.
Course created on July 10, 2009
Learning Outcomes
The participant will explain what information the QuickSIN can provide and perhaps influence the ordering of hearing instrument options.
The participant will be able to describe how the ANLT can provide important information about noise tolerance and how this might affect programming of the instrument(s).
The participant will be able to describe how the ECHO can assist with appropriate pre-fitting counseling.
The participant will be able to describe how the COSI and ECHO are useful in the pre-fitting process.
The participant will be able to describe how the ANLT is appropriately administered.
Reviews
31 Reviews
Presented By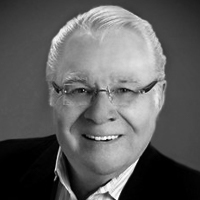 H. Gustav Mueller
, PhD
Dr. H. Gustav Mueller holds faculty positions with Vanderbilt University, the University of Northern Colorado and Rush University. He is a consultant for Sivantos Group and Contributing Editor for AudiologyOnline. Dr. Mueller is a Founder of the American Academy of Audiology and a Fellow of the American Speech and Hearing Association. He has published extensively in the areas of diagnostic audiology and hearing aid applications, and has co-authored ten books on hearing aids and hearing aid fitting, including the recent three-volume Modern Hearing Aids series, and the clinical handbook Speech Mapping and Probe Microphone Measures. Gus is the co-founder of the popular website www.earTunes.com, and resides on a North Dakota island, just outside of Bismarck.
---
More
Course participation information
To ensure you are ready to participate, please complete our short Test Drive to prepare your computer to view the course.
Login and logout times will be recorded and documented.
Passing an online exam will be required to earn continuing education credit, where applicable.
Live Webinars allow presenter and participant interaction. The exam and course evaluation for these courses must be completed within 7 days of the event.
On-demand courses include texts, video and audio recordings of live webinars, and multimedia formats. The exam and course evaluation for on-demand courses must be completed within 30 days of course registration.
Event participation is free, but you must be a AudiologyOnline member to complete the exam and earn the continuing education credit.
AudiologyOnline is committed to providing equal opportunities in accordance with all applicable laws. If you are in need of a disability-related accommodation, please contact customerservice@audiologyonline.com. We will review your request and respond in a timely manner. Please note that we will require a minimum of 2 weeks to provide a reasonable accommodation for your request.
Visit our Contact us page or give us a call if you have questions.