https://www.audiologyonline.com/audiology-ceus/course/cell-phones-not-just-for-1629

Many adults with progressive hearing loss have not used a voice telephone in a long time and may become accustomed to using captions for phone usage. Teenagers—whether or not they have a hearing loss—use text messaging as their primary method of exchanging information with friends and family members. This course will provide a hands-on review of wireless telephones from the perspective of usability by the hearing impaired listener. We will address telecommunications technology, legal requirements for access features and labeling, and linkage between the personal hearing technology and the phone. Among the specific topics to be discussed and demonstrated are telecoils, use of peripherals such as Bluetooth, building confidence and practice strategies. Although the emphasis will be on cochlear implant compatibility, much of the information will be equally relevant to hearing aid and Baha users.

**FOR A GENERAL CERTIFICATE OF PARTICIPATION (No CEUs) PLEASE DOWNLOAD THE "COCHLEAR CERTIFICATE HANDOUT" AFTER REGISTRATION**
Course created on December 7, 2012
Learning Outcomes
Attendees will be able to compare various methods of linkage between the telephone and the personal hearing technology.
Attendees will be able to list legal requirements for telecommunications access as provided under Federal laws and then be able to apply this knowledge during the telephone selection process.
Attendees will be able to suggest the use of various settings on the hearing technology that may improve the auditory signal for a cochlear implant, Baha or hearing aid user.
Reviews
278 Reviews
Presented By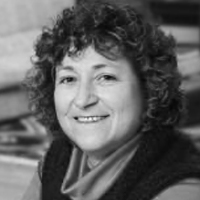 Donna L. Sorkin
, MA
Vice President, Consumer Affairs at Cochlear Americas
Donna Sorkin, M.A. is Vice President, Consumer Affairs at Cochlear Americas. In that capacity, she leads a range of activities at Cochlear aimed at the broad life needs of people with hearing loss including Cochlear's widely acclaimed HOPE program on (re)habilitation for children and adults and their families. Donna was executive director of Self Help for Hard of Hearing People (now Hearing Loss Association of America) and she also served as executive director of the Alexander Graham Bell Association for the Deaf and Hard of Hearing. She was appointed by President Clinton to the U.S. Access Board in 1994 and served two terms. She served on the National Institute on Deafness (National Institutes of Health) Advisory Board and has advised numerous U.S. businesses on accessibility for people with disabilities. Donna currently serves on the Advisory Boards of Gallaudet University and Colorado Neurological Institute.
---
More
Linda Day
Senior Awareness Manager
Linda Day
Linda joined the Cochlear Americas staff as a Cochlear Awareness Network Manager in July 2006 and has worked in the disability field for more than 15 years. Prior to joining Cochlear she managed a national program to ensure that people with disabilities could have access to wireless technology. Linda was born with normal hearing and began losing her hearing in her mid 20s. By the age of 47, speech reading was her only means of communication and hearing aids were of little help. Linda received a cochlear implant in November 2005 with immediate results. Now a Senior Awareness Manager she is responsible for generating awareness about cochlear implants and building a network of recipients and parents of recipients who share their experience and serve as mentors for cochlear implant candidates in Northern California and the Pacific Northwest.
---
More
Presenter Disclosure: This presenters have no relevant financial or nonfinancial relationships to disclose.


Course participation information
To ensure you are ready to participate, please complete our short Test Drive to prepare your computer to view the course.
Login and logout times will be recorded and documented.
Passing an online exam will be required to earn continuing education credit, where applicable.
Live Webinars allow presenter and participant interaction. The exam and course evaluation for these courses must be completed within 7 days of the event.
On-demand courses include texts, video and audio recordings of live webinars, and multimedia formats. The exam and course evaluation for on-demand courses must be completed within 30 days of course registration.
Event participation is free, but you must be a AudiologyOnline member to complete the exam and earn the continuing education credit.
AudiologyOnline is committed to providing equal opportunities in accordance with all applicable laws. If you are in need of a disability-related accommodation, please contact customerservice@audiologyonline.com. We will review your request and respond in a timely manner. Please note that we will require a minimum of 2 weeks to provide a reasonable accommodation for your request.
Visit our Contact us page or give us a call if you have questions.