https://www.audiologyonline.com/audiology-ceus/course/digital-marketing-in-turbulent-times-35298

We'll discuss how digital marketing needs to evolve in the current turbulent times to align with your patients' changing needs. Our COVID-19 communication hierarchy of needs plan will detail how you should be communicating digitally and otherwise to your patients.
Course created on June 1, 2020
View this Course on Demand
Presented By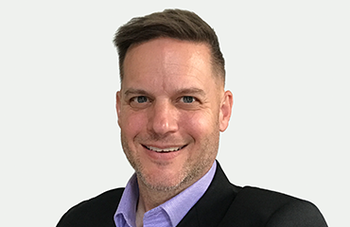 Paul Dybala
, PhD
Paul Dybala, PhD
Dr. Paul Dybala is a Partner and Vice President of Strategy for AudiologyDesign (, the leading digital marketing agency in hearing healthcare. AudiologyDesign provides services for more than 1,300 clinics in the U.S. and Canada. Paul's 20-plus year career has focused on making the medium of the internet useful for hearing health professionals and the patients they serve.
Paul earned his PhD in communication sciences from the University of Texas at Dallas / Callier Center where he worked as a clinical and research audiologist. He went on to serve as President of AudiologyOnline, the leading online CEU provider for audiologists in the US. He next served as President of Healthy Hearing, the largest hearing health consumer website in the world hosting millions of visitors annually.
He uses his unique blend of expertise in audiology and technology to support AudiologyDesign's mission of connecting hearing clinics with patients via digital marketing.
---
More
Course participation information
To ensure you are ready to participate, please complete our short Test Drive to prepare your computer to view the course.
Login and logout times will be recorded and documented.
Passing an online exam will be required to earn continuing education credit, where applicable.
Live Webinars allow presenter and participant interaction. The exam for these courses must be completed within 7 days of the event.
On-demand courses include texts, video and audio recordings of live webinars, and multimedia formats. The exam for on-demand courses must be completed within 30 days of course registration.
AudiologyOnline is committed to providing equal opportunities in accordance with all applicable laws. If you are in need of a disability-related accommodation, please contact customerservice@audiologyonline.com. We will review your request and respond in a timely manner. Please note that we will require a minimum of 2 weeks to provide a reasonable accommodation for your request.
Visit our Contact us page or give us a call if you have questions.