https://www.audiologyonline.com/audiology-ceus/course/exit-strategy-to-treat-your-23416

NOTE: Beginning about 28 minutes, there is a 4 minute silent gap. You can forward to 32 minutes to resume the course. No course information is lost. ABSTRACT: Selling a private practice can be a lucrative experience that funds the owner's retirement and rewards them for years of hard work. It can also be nearly impossible for those who don't adequately prepare. Learn how to treat your practice like an investment rather than just a career, with examples from actual transactions involving audiology practices, and put yourself in position to celebrate the sale of your practice as a joyous – and profitable – event.
Course created on January 8, 2014
Preview Exam
View this Course on Demand
CEUs/Hours Offered: AAA/0.1 Intermediate; ACAud/1.0; BAA/1.0; CAA/1.0; IHS/1.0; NZAS/1.0; SAC/1.0
Learning Outcomes
As a result of this Continuing Education Activity, participants will be able to identify and reduce key risk factors that exist in their practice today
As a result of this Continuing Education Activity, participants will be able to discuss how to objectively assess their own practice to determine the likelihood of successfully selling it and make improvements that increases its sellability
As a result of this Continuing Education Activity, participants will be able to explain ways to align their expectations for a sale more closely with market realities
Agenda
| | |
| --- | --- |
| 0-5 Minutes | Introduction |
| 5-10 Minutes | It's never too early for an exit strategy |
| 10-30 Minutes | Think objectively about your practice |
| 30-50 Minutes | Understand risk and turnkey practices |
| 50-55 Minutes | Determine the right time to sell |
| 55-60 Minutes | Summary, Q & A |
Reviews
337 Reviews
Presented By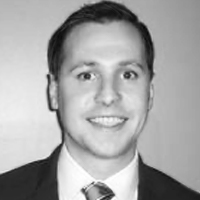 Craig A. Castelli
Craig Castelli is the Founder of Caber Hill Advisors and serves as the company's CEO. He has over 10 years of audiology industry experience and has worked with hundreds of private practices. He launched Caber Hill because he wanted to transform the business brokerage industry by bringing a higher level of service and professionalism that would produce above average results for his clients. Caber Hill was formerly the Chicago office of Bridge Ventures, which Mr. Castelli founded in 2010 and rebranded as Caber Hill at the end of 2013.
At Caber Hill, our mission is simple: to share our expertise with current and future business owners who want to buy, sell, or grow a private practice. Contact Craig at craig@caberhill.com.
---
More
Presenter Disclosure: Craig Castelli: Financial: Craig Castelli is the owner of a company which assists people in the act of selling their practices. He received an honorarium for presenting this course. Non-Financial: Craig Castelli has no relevant non-financial relationships to disclose.

Content Disclosure: This learning event does not focus exclusively on any specific product or service.


Course participation information
To ensure you are ready to participate, please complete our short Test Drive to prepare your computer to view the course.
Login and logout times will be recorded and documented.
Passing an online exam will be required to earn continuing education credit, where applicable.
Live Webinars allow presenter and participant interaction. The exam and course evaluation for these courses must be completed within 7 days of the event.
On-demand courses include texts, video and audio recordings of live webinars, and multimedia formats. The exam and course evaluation for on-demand courses must be completed within 30 days of course registration.
Event participation is free, but you must be a AudiologyOnline member to complete the exam and earn the continuing education credit.
AudiologyOnline is committed to providing equal opportunities in accordance with all applicable laws. If you are in need of a disability-related accommodation, please contact customerservice@audiologyonline.com. We will review your request and respond in a timely manner. Please note that we will require a minimum of 2 weeks to provide a reasonable accommodation for your request.
Visit our Contact us page or give us a call if you have questions.
---
American Academy of Audiology
AudiologyOnline is approved by the American Academy of Audiology to offer Academy CEUs for this activity. The program is worth a maximum of 0.1 CEUs. Academy approval of this continuing education activity is based on course content only and does not imply endorsement of course content, specific products, or clinical procedure, or adherence of the event to the Academy's Code of Ethics. Any views that are presented are those of the presenter/CE Provider and not necessarily of the American Academy of Audiology.
---
Australian College of Audiology
AudiologyOnline courses are approved for Continuing Education Points by the Australian College of Audiology. Automatic ACAud Approval Number 20000. This course is offered for 1 CEP.
---
British Academy of Audiology
This course has been accredited with 1 CPD point/s by the British Academy of Audiology.
---
Canadian Academy of Audiology
The Canadian Academy of Audiology (CAA) supports and assists its members in the attainment of continuing education towards an individual professional development plan as required by their Provincial Regulatory Colleges and Provincial Associations. Audiology Online is an approved provider of educational activities for CAA members. Each hour of activity may be counted as one Continuous Learning Activity Credit (or equivalent) as allowed by the applicable regulatory college or association.
---
International Hearing Society
This program is approved by the International Hearing Society and its educational committee, the International Institute for Hearing Instruments Studies. To learn more about earning IHS CE Credit, click here.
---
New Zealand Audiological Society
This course is offered for 1 Continuing Education points through the New Zealand Audiological Society.
---
Speech-Language & Audiology Canada
Clinically certified members of Speech-Language & Audiology Canada (SAC) can accumulate continuing education equivalents (CEEs) for their participation with AudiologyOnline. One hour of coursework equals 1 CEE. All SAC members are encouraged to participate in on-going education.
---