https://www.audiologyonline.com/audiology-ceus/course/expert-series-from-siemens-fitting-1488

he DSL prescription was originally developed for use with young children, and historically has used more gain than prescriptions developed for use with older adults. In this presentation, we will cover how targets are different for children versus adults in the most recent version of DSL, and discuss evidence and protocols for creating beneficial yet comfortable fittings. This course is part of the Signia Expert Series.
Course created on July 8, 2011
Preview Exam
View this Course on Demand
CEUs/Hours Offered: IHS/1.0
Learning Outcomes
The participant will be able to describe the key features of a method for prescribing hearing aids (DSL version 5).
The participant will be able to interpret the SPLogram as a tool for verifying hearing aid fittings for children, and to recognize key features of high quality versus problematic fittings.
The participant will be able to relate expected outcomes in clinical practice to research findings on fittings to target, preferred listening levels, aided loudness perception, and benefit.
Reviews
2 Reviews
Presented By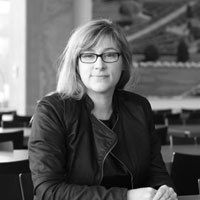 Susan Scollie
, PhD
Assistant Professor at the National Centre for Audiology at the University of Western Ontario
Dr. Susan Scollie is an Associate Professor at the National Centre for Audiology at the University of Western Ontario in London, Ontario, Canada. Together with colleagues Dr. Marlene Bagatto and Dr. Danielle Glista, she participates in the development of the DSL Method for hearing aid fitting, and leads the Child Amplification Laboratory. We work closely with the Ontario Infant Hearing Program and the Manitoba Universal Newborn Hearing Screening Program. We evaluate outcomes with frequency compression and noise reduction, and have developed both universal outcome measures protocols for the 0 – 6 age range as well as targeted outcome measures protocols aimed at high frequency hearing aid signal processing. Current research studies are focused on the use of aided evoked potentials as outcome measures, outcomes of early intervention, and the effects of novel signal processors for children who use hearing aids. Dr. Scollie also collaborates with colleagues including Drs. Paula Folkeard, Vijay Parsa, and Ewan Macpherson to develop studies within the Translational Research Unit, a new laboratory that partners with industry to evaluate new products and procedures.
---
More
Course participation information
To ensure you are ready to participate, please complete our short Test Drive to prepare your computer to view the course.
Login and logout times will be recorded and documented.
Passing an online exam will be required to earn continuing education credit, where applicable.
Live Webinars allow presenter and participant interaction. The exam and course evaluation for these courses must be completed within 7 days of the event.
On-demand courses include texts, video and audio recordings of live webinars, and multimedia formats. The exam and course evaluation for on-demand courses must be completed within 30 days of course registration.
Event participation is free, but you must be a AudiologyOnline member to complete the exam and earn the continuing education credit.
AudiologyOnline is committed to providing equal opportunities in accordance with all applicable laws. If you are in need of a disability-related accommodation, please contact customerservice@audiologyonline.com. We will review your request and respond in a timely manner. Please note that we will require a minimum of 2 weeks to provide a reasonable accommodation for your request.
Visit our Contact us page or give us a call if you have questions.
---
International Hearing Society
This program is approved by the International Hearing Society and its educational committee, the International Institute for Hearing Instruments Studies. To learn more about earning IHS CE Credit, click here.
---