https://www.audiologyonline.com/audiology-ceus/course/frequency-lowering-unique-approach-to-1546

This course will introduce a new technology for providing high-frequency speech information to the hearing aid wearer, frequency lowering. This technology reproduces high-frequency speech features in a lower frequency region while maintaining a broad hearing aid bandwidth.
Course created on October 12, 2011
Learning Outcomes
After this course learners will be able to describe the different approaches to addressing high-frequency hearing loss.
After this course learners will be able to describe the protocol for selecting the use of the frequency lowering with specific audiograms.
After this course learners will be able to describe the protocol for adjusting characteristics to the frequency lowering technology.
Reviews
53 Reviews
Presented By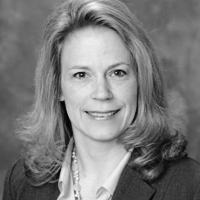 Andrea Hannan-Dawkes

AuD
FAAA
Education and Training Division
Dr. Andrea Hannan Dawkes joined Starkey in 2010 as a member of the Education and Training team. In her current role as a senior member of the group, she assists in the development of educational materials, leads training classes, and serves as the liaison for Starkey's university and student initiatives. Prior to joining Starkey, Dr. Hannan Dawkes worked as a clinical audiologist in a variety of prominent medical centers, served as an audiology clinical supervisor and adjunct faculty member at Hofstra University, and contributed to research efforts involving signal detection, hearing aid performance, and signal processing. She earned her Master of Arts degree in Audiology from the University of Maryland at College Park and her Doctor of Audiology degree from the Arizona School of Health Sciences.
---
More
Presenter Disclosure: Luis Camacho is an audiologist in the Education and Training Department for Starkey Laboratories, Inc.


Course participation information
To ensure you are ready to participate, please complete our short Test Drive to prepare your computer to view the course.
Login and logout times will be recorded and documented.
Passing an online exam and completing a course evaluation will be required to earn continuing education credit.
Live Webinars allow presenter and participant interaction. The exam and course evaluation for these courses must be completed within 7 days of the event.
On-demand courses include texts, video and audio recordings of live webinars, and multimedia formats. The exam and course evaluation for on-demand courses must be completed within 30 days of course registration.
To participate in the course, complete the exam and course evaluation, and earn continuing education credit, you must be a AudiologyOnline member. Participants must complete the entire course; partial credit is not allowed.
AudiologyOnline is committed to ensuring accessibility to the widest possible audience. We are continually improving the user experience for everyone. If you have questions, requests, or would like to report an accessibility-related issue, please email accessibility@continued.com. We will review your request and respond in a timely manner.
Visit our Contact us page or give us a call if you have questions.