https://www.audiologyonline.com/audiology-ceus/course/gearing-up-my-classroom-strategies-4770

This class will consider factors that influence student performance and success with specific reference to cochlear implantation. Factors include identifying an appropriate classroom setting, communication between the implant center and school, supports and resources for school personnel and accountability measures to monitor performance. Participants will receive the protocols discussed in the class for their use.
Course created on December 6, 2005
Learning Outcomes
Participants will be able to identify and discuss factors to address classroom placement issues for children with cochlear implants.
Participants will be able to describe functional assessments to identify and monitor listening and communication performance.
Participants will be able to identify strategies to improve management of children with cochlear implants.
Reviews
29 Reviews
Presented By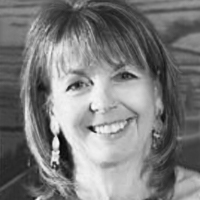 Cheryl DeConde Johnson
, EdD
Cheryl DeConde Johnson was formerly a special education consultant with the Colorado Department of Education where she was responsible for deaf education and audiology services. Prior to her state service, she spent 22 years in the Greeley, Colorado school district as an educational audiologist and program administrator for the deaf and hard of hearing program. Dr. Johnson is currently providing technical assistance, training, and program evaluations via The ADVantage (Audiology, Deaf education, Vantage), her consulting practice. Her work involves consultation to states that are involved in deaf education systems change efforts including data collection and analysis of services and outcomes. She continues her research, writing, and teaching at several graduate programs in deaf education and audiology. Cheryl has a grown daughter who describes herself as sometimes deaf, sometimes hard of hearing.
---
More
Presenter Disclosure: Presenter not affiliated with Cochlear Americas


Course participation information
To ensure you are ready to participate, please complete our short Test Drive to prepare your computer to view the course.
Login and logout times will be recorded and documented.
Passing an online exam will be required to earn continuing education credit, where applicable.
Live Webinars allow presenter and participant interaction. The exam and course evaluation for these courses must be completed within 7 days of the event.
On-demand courses include texts, video and audio recordings of live webinars, and multimedia formats. The exam and course evaluation for on-demand courses must be completed within 30 days of course registration.
Event participation is free, but you must be a AudiologyOnline member to complete the exam and earn the continuing education credit.
AudiologyOnline is committed to providing equal opportunities in accordance with all applicable laws. If you are in need of a disability-related accommodation, please contact customerservice@audiologyonline.com. We will review your request and respond in a timely manner. Please note that we will require a minimum of 2 weeks to provide a reasonable accommodation for your request.
Visit our Contact us page or give us a call if you have questions.