https://www.audiologyonline.com/audiology-ceus/course/hearing-implants-and-mri-compatibility-29509

As MRI usage continues to increase in health systems around the world, the impact of having an implantable hearing device with an internal magnet has become a key issue in the long-term care plan for recipients and the clinics who serve them. This session will discuss unique design innovations that significantly reduce the potential for magnetic forces to interact negatively with the internal magnet, the impact this has on the counseling and device selection process, and how hearing implant recipients can now obtain state-of-the-art 3.0 Tesla MRI scans without removal of the internal magnet and with significantly reduced risk of pain or discomfort during scanning.
Course created on June 29, 2017
Preview Exam
View this Course on Demand
CEUs/Hours Offered: AAA/0.1 Intermediate; ACAud/1.0; BAA/1.0; CAA/1.0; IACET/0.1; IHS/1.0; Kansas, LTS-S0035/1.0; NZAS/1.0; SAC/1.0
Learning Outcomes
After this course learners will be able to explain how implantable magnets behave in an MRI, how the type and design of the internal magnet change that behavior.
After this course learners will be able to discuss the increasing rate of MRI usage in the US and around the world for scanning all parts of the body, and how this might impact their counseling of implant candidates and recipients to more effectively inform them of issues surrounding the ability to obtain an MRI now and in the future.
After this course learners will be able to explain how to appropriately guide recipients and other health care professionals in easily accessing information and instruction when an MRI is needed.
Agenda
| | |
| --- | --- |
| 0-5 Minutes | Introduction |
| 5-10 Minutes | The changing patterns of use of MRI as a diagnostic tool impacting the whole body |
| 10-15 Minutes | Review of published literature reporting on MRI with traditional implant magnets |
| 15-25 Minutes | The behavior of implantable magnets when exposed to strong fields, such as an MRI, and the impact of magnet design |
| 25-45 Minutes | How MRI scanning safety is rigorously tested |
| 45-55 Minutes | Resources for guiding patients and other health care providers appropriately if an MRI is required |
| 55-60 Minutes | Q and A, Summary |
Reviews
37 Reviews
Presented By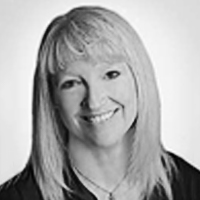 Darla Franz
VP of Education, MED-EL Corporation
Darla Franz is a pediatric audiologist with over 25 years of experience working with cochlear implant patients, centers, and service providers. She has worked for MED-EL since 1997 and was instrumental in obtaining FDA approval for MED-EL's pediatric clinical trial. She has lectured on various topics including fitting, candidacy, outcomes, coding strategies, rehabilitation, and future technologies at both national and international venues. She is a published author on cochlear and middle ear implants.
---
More
Presenter Disclosure: Financial: Darla Franz is an employee of MED-EL Corporation. Non-financial: Darla Franz has no non-financial relationships to disclose.

Sponsor Disclosure: This Course is presented by MED-EL in partnership with AudiologyOnline.

Content Disclosure: This learning event focuses primarily MED-EL hearing implants and only limited information about competitive products will be included


Course participation information
To ensure you are ready to participate, please complete our short Test Drive to prepare your computer to view the course.
Login and logout times will be recorded and documented.
Passing an online exam will be required to earn continuing education credit, where applicable.
Live Webinars allow presenter and participant interaction. The exam and course evaluation for these courses must be completed within 7 days of the event.
On-demand courses include texts, video and audio recordings of live webinars, and multimedia formats. The exam and course evaluation for on-demand courses must be completed within 30 days of course registration.
Event participation is free, but you must be a AudiologyOnline member to complete the exam and earn the continuing education credit.
AudiologyOnline is committed to providing equal opportunities in accordance with all applicable laws. If you are in need of a disability-related accommodation, please contact customerservice@audiologyonline.com. We will review your request and respond in a timely manner. Please note that we will require a minimum of 2 weeks to provide a reasonable accommodation for your request.
Visit our Contact us page or give us a call if you have questions.
---
American Academy of Audiology
AudiologyOnline is approved by the American Academy of Audiology to offer Academy CEUs for this activity. The program is worth a maximum of 0.1 CEUs. Academy approval of this continuing education activity is based on course content only and does not imply endorsement of course content, specific products, or clinical procedure, or adherence of the event to the Academy's Code of Ethics. Any views that are presented are those of the presenter/CE Provider and not necessarily of the American Academy of Audiology.
---
Australian College of Audiology
AudiologyOnline courses are approved for Continuing Education Points by the Australian College of Audiology. Automatic ACAud Approval Number 20000. This course is offered for 1 CEP.
---
British Academy of Audiology
This course has been accredited with 1 CPD point/s by the British Academy of Audiology.
---
Canadian Academy of Audiology
The Canadian Academy of Audiology (CAA) supports and assists its members in the attainment of continuing education towards an individual professional development plan as required by their Provincial Regulatory Colleges and Provincial Associations. Audiology Online is an approved provider of educational activities for CAA members. Each hour of activity may be counted as one Continuous Learning Activity Credit (or equivalent) as allowed by the applicable regulatory college or association.
---
International Association for Continuing Education and Training
continued, LLC, DBA AudiologyOnline, is accredited by the International Association for Continuing Education and Training (IACET). continued complies with the ANSI/IACET Standard, which is recognized internationally as a standard of excellence in instructional practices. As a result of this accreditation, continued is authorized to issue the IACET CEU. continued, LLC, is authorized by IACET to offer 0.1 CEUs for this program.
---
International Hearing Society
This program is approved by the International Hearing Society and its educational committee, the International Institute for Hearing Instruments Studies. To learn more about earning IHS CE Credit, click here.
---
Kansas Department for Aging and Disability Services
Kansas Department of Health and Environment: Approved for 1 continuing education clock hours for Kansas licensed Audiologists by the Kansas Department for Aging and Disability Services. Long-Term Sponsorship number LTS-S0035.
---
New Zealand Audiological Society
This course is offered for 1.0 Continuing Education points through the New Zealand Audiological Society.
---
Speech-Language & Audiology Canada
Clinically certified members of Speech-Language & Audiology Canada (SAC) can accumulate continuing education equivalents (CEEs) for their participation with AudiologyOnline. One hour of coursework equals 1 CEE. All SAC members are encouraged to participate in on-going education.
---