https://www.audiologyonline.com/audiology-ceus/course/oticon-podcast-program-approach-to-33147
When Season 2 came to an end, a question was posed as to how hearing care professionals could distinguish themselves as the very knowledgeable caregiver. In this season, we will discuss our thoughts about how to approach challenging adult clinical populations – those patients who present with an auditory profile that is more complex than the typical patient. The material will be based on an examination of the assumptions we use when fitting hearing aids and, most importantly, the limits of those assumptions.

Episode 1: Assumptions about Prescribed Fittings: Standard fitting approaches are built on a foundation of assumptions. How those assumptions shape our fitting approaches deserve a second look.

Episode 2: Ski Fittings - Examining the Situation: The most common special population is ski-slope hearing loss. Digging into the nature of this classification shines a spotlight on our standard fitting assumptions.

Episode 3: Ski Fittings - Fitting Ideas: At Oticon, we have used a specific approach to these fittings for over 20 years. We will explain our thinking.

Episode 4: Rising Audiograms - Fitting Ideas: Although not common, these patients require a significant change in fitting mindset.

Episode 5: Irregular Audiograms - Fitting Ideas: We fit to usable hearing, not to an audiogram. These cases make a very specific point to consider.

Episode 6: Complex Etiologies - Fitting Ideas: Patients with complex medical etiologies can have a very poorly performing peripheral auditory system. But there are opportunities for success.

Episode 7: Asymmetrical Hearing Loss - An Alternative Fitting Approach: These cases force us to examine what we actually know about the binaural auditory system in the presence of hearing loss.

Episode 8: The Nature of Severe & Profound Hearing Loss: Understanding how severe damage will affect the perception of sound is essential to get the most out of the remaining hearing of the patient.

Episode 9: Severe Hearing Loss - Fitting Ideas: These patients call for some important changes to the way we fit nonlinear amplification.

Episode 10: The Playing Field: We round up Season 3 by discussing the mindset of Residual Capabilities.


Course created on April 10, 2019
View this Course on Demand
Presented By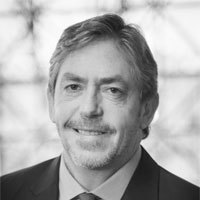 Don Schum
, PhD
Vice President for Audiology & Professional Relations
Don Schum currently serves as Vice President for Audiology & Professional Relations for Oticon, Inc. In that capacity, Don has the responsibility to create and implement new Audiological training material, oversee the Audiological training of all employees, develop dispenser support materials and tools, conduct clinical research, and participate in national and international conferences. Previous to his position at Oticon in Somerset, Don served as the Director of Audiology for the main Oticon office in Copenhagen Denmark. In addition, he served as the Director of the Hearing Aid Lab at the University of Iowa School of Medicine (1990-1995) and as an Assistant professor at the Medical University of South Carolina (1988-1990). During his professional career, Don has been an active researcher in the areas of Hearing Aids, Speech Understanding, and Aging. Don received his B.S. in Speech & Hearing Science from the University of Illinois, his M.A. in Audiology from the University of Iowa, and his Ph.D. in Audiology from Louisiana State University.
---
More
Course participation information
To ensure you are ready to participate, please complete our short Test Drive to prepare your computer to view the course.
Login and logout times will be recorded and documented.
Passing an online exam will be required to earn continuing education credit, where applicable.
Live Webinars allow presenter and participant interaction. The exam for these courses must be completed within 7 days of the event.
On-demand courses include texts, video and audio recordings of live webinars, and multimedia formats. The exam for on-demand courses must be completed within 30 days of course registration.
AudiologyOnline is committed to providing equal opportunities in accordance with all applicable laws. If you are in need of a disability-related accommodation, please contact customerservice@audiologyonline.com. We will review your request and respond in a timely manner. Please note that we will require a minimum of 2 weeks to provide a reasonable accommodation for your request.
Visit our Contact us page or give us a call if you have questions.