https://www.audiologyonline.com/audiology-ceus/course/oticon-podcast-program-first-time-32430
When Season 1 came to an end, we were left with the concern that the human brain was facing a great danger – and that danger was coming from adults who choose to ignore or delay doing something about their emerging hearing loss. In Season 2, we will examine the factors at play when adults first recognize and then respond to changes in their ability to hear effectively. Understanding the low penetration rate of hearing aids in the adult population starts with an understanding of how people respond to age-related health changes in general.

Episode 1: The Reaction to Aging: Hearing Loss is just one of many potential body changes that occur as adults get older. There are different ways in which a person can react to these changes and understanding the range of reactions is step 1 in being able to help the patient make a positive decision to address their hearing loss.

Episode 2: The Imagery of Hearing Aids: Aging can draw our powerful emotions in the adult. A few years back, we engaged a research group that used a groundbreaking approach to help us better understand what hearing aids mean to the person considering their use.

Episode 3: The Interpersonal Cost of Delay: The true effect of hearing loss is not about where a person cannot hear -- it is about who they cannot hear. Hearing loss is a disruptor of relationships, but perhaps this distancing between the patient and friends or family can be exactly the path to a constructive response by the patient.

Episode 4: The Cognitive Cost of Delay: Emerging evidence over the past several years has shown us that the cost of ignoring hearing loss may be more serious than we used to think. The natural withdrawal from social & family interactions may have serious implications for the long-term cognitive health of older adults.

Episode 5: Changing the Conversation: What does it take to help a patient move towards making a positive decision about addressing their hearing difficulties? It starts with an honest examination of what is really important to them and then continues with developing a plan to move in that direction.

Episode 6: Readiness for Amplification: Once a patient agrees to try amplification, it is crucial that they are prepared for the most positive experience possible. We have some ideas about what it takes to make a patient truly ready to enter the hearing aid world.

Episode 7: Getting the Most Out of the COSI: The COSI was a great step forward in the subjective assessment of the effect of amplification. But there may be more value to this important tool than you may realize.

Episode 8: A Good Fitting versus A Good Fitting Session: In the long run, the goals of a hearing aid fitting are audiological: the most effective compensation for the impairment as possible. But the immediate experiences of the patient can set the tone – either positively or negatively – and getting the patient started the right way may involve more factors than just audiological considerations.

Episode 9: The First 30 Days: The 30-day trial is standard in the hearing aid world, but do we really know what the patient experiences during that first month? We have dug into the issue and we have some interesting observations to share.

Episode 10: Adapting to the New Identity: We wrap up Season 2 by looking forward for the patient – to examine what it will take for the patient to become not just a lifelong user, but even a lifelong advocate for amplification.
Course created on December 6, 2018
View this Course on Demand
Presented By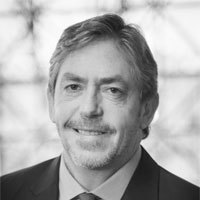 Don Schum
, PhD
Vice President for Audiology & Professional Relations
Don Schum currently serves as Vice President for Audiology & Professional Relations for Oticon, Inc. In that capacity, Don has the responsibility to create and implement new Audiological training material, oversee the Audiological training of all employees, develop dispenser support materials and tools, conduct clinical research, and participate in national and international conferences. Previous to his position at Oticon in Somerset, Don served as the Director of Audiology for the main Oticon office in Copenhagen Denmark. In addition, he served as the Director of the Hearing Aid Lab at the University of Iowa School of Medicine (1990-1995) and as an Assistant professor at the Medical University of South Carolina (1988-1990). During his professional career, Don has been an active researcher in the areas of Hearing Aids, Speech Understanding, and Aging. Don received his B.S. in Speech & Hearing Science from the University of Illinois, his M.A. in Audiology from the University of Iowa, and his Ph.D. in Audiology from Louisiana State University.
---
More
Course participation information
To ensure you are ready to participate, please complete our short Test Drive to prepare your computer to view the course.
Login and logout times will be recorded and documented.
Passing an online exam will be required to earn continuing education credit, where applicable.
Live Webinars allow presenter and participant interaction. The exam for these courses must be completed within 7 days of the event.
On-demand courses include texts, video and audio recordings of live webinars, and multimedia formats. The exam for on-demand courses must be completed within 30 days of course registration.
AudiologyOnline is committed to providing equal opportunities in accordance with all applicable laws. If you are in need of a disability-related accommodation, please contact customerservice@audiologyonline.com. We will review your request and respond in a timely manner. Please note that we will require a minimum of 2 weeks to provide a reasonable accommodation for your request.
Visit our Contact us page or give us a call if you have questions.