https://www.audiologyonline.com/audiology-ceus/course/parent-and-adult-habilitation-resources-1574

This seminar will review pediatric and adult habilitation resources available in Spanish—both those from Cochlear and from other sources. We will suggest best practices for making use of such materials by English speaking audiologists, teachers, and speech language pathologists.

**FOR A GENERAL CERTIFICATE OF PARTICIPATION (No CEUs) PLEASE DOWNLOAD THE "COCHLEAR CERTIFICATE HANDOUT" AFTER REGISTRATION**
Course created on November 16, 2011
Learning Outcomes
Upon completing this course, learners will be able to discuss ways to provide guidance to parents and adult recipients on the availability of specific Spanish language habilitation resources
Upon completing this course, learners will be able to describe how to guide patients and families on how to use various Spanish habilitation resources, even if the professional does not read or speak Spanish
Upon completing this course, learners will be able describe techniques to effectively organize individual and group (re)habilitation support activities for Spanish speaking parents and adult recipients
Reviews
17 Reviews
Presented By
Lilian Flores-Beltran
, PhD
, LSLS Cert, AVT
Lilian Flores-Beltran, Ph.D., LSLS Cert. AVT®, has a master's degree in technological education, a bachelor's degree in special education with specialties in cognition and language, and a doctorate degree in Pedagogy. She has also worked with the John Tracy Clinic to plan and coordinate a parent trainning course in 15 countries in Latin America and Spain, which has been attended by more than 6,000 parents. She is author of four books and a Multimedia CD, all related in rehabilitation of deaf children. Flores-Beltran got the 2005 Professional of the Year recognition by the Alexander Graham Bell Association for the Deaf and Hard of Hearing. She is also a Global Ambassador of the same Association. Lilian has been working with deaf children and adults since 1980.
---
More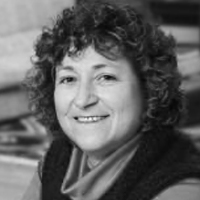 Donna L. Sorkin
, MA
Vice President, Consumer Affairs at Cochlear Americas
Donna Sorkin, M.A. is Vice President, Consumer Affairs at Cochlear Americas. In that capacity, she leads a range of activities at Cochlear aimed at the broad life needs of people with hearing loss including Cochlear's widely acclaimed HOPE program on (re)habilitation for children and adults and their families. Donna was executive director of Self Help for Hard of Hearing People (now Hearing Loss Association of America) and she also served as executive director of the Alexander Graham Bell Association for the Deaf and Hard of Hearing. She was appointed by President Clinton to the U.S. Access Board in 1994 and served two terms. She served on the National Institute on Deafness (National Institutes of Health) Advisory Board and has advised numerous U.S. businesses on accessibility for people with disabilities. Donna currently serves on the Advisory Boards of Gallaudet University and Colorado Neurological Institute.
---
More
Course participation information
To ensure you are ready to participate, please complete our short Test Drive to prepare your computer to view the course.
Login and logout times will be recorded and documented.
Passing an online exam will be required to earn continuing education credit, where applicable.
Live Webinars allow presenter and participant interaction. The exam and course evaluation for these courses must be completed within 7 days of the event.
On-demand courses include texts, video and audio recordings of live webinars, and multimedia formats. The exam and course evaluation for on-demand courses must be completed within 30 days of course registration.
Event participation is free, but you must be a AudiologyOnline member to complete the exam and earn the continuing education credit.
AudiologyOnline is committed to providing equal opportunities in accordance with all applicable laws. If you are in need of a disability-related accommodation, please contact customerservice@audiologyonline.com. We will review your request and respond in a timely manner. Please note that we will require a minimum of 2 weeks to provide a reasonable accommodation for your request.
Visit our Contact us page or give us a call if you have questions.