https://www.audiologyonline.com/audiology-ceus/course/theory-mind-development-and-distance-943

The purpose of this presentation is to provide information about the pivotal role of auditory brain development in the acquisition of spoken communication, reading, and social-emotional skills, including Theory of Mind (ToM), in all children and particularly those who are deaf or hard of hearing. Dr. Flexer will discuss the roles of neuroplasticity, hearing loss, technology, distance hearing and auditory enrichment on central auditory neural maturation and social-emotional development.

**FOR A GENERAL CERTIFICATE OF PARTICIPATION (No CEUs) PLEASE DOWNLOAD THE "COCHLEAR CERTIFICATE HANDOUT" AFTER REGISTRATION**
Course created on December 3, 2009
Learning Outcomes
Upon completing this course learners will be able to describe auditory brain development as the foundation for listening, language and literacy
Upon completing this course learners will be able to define Theory of Mind Development in children with hearing loss
Upon completing this course learners will be able to discuss the relationship between distance hearing, incidental learning, and social-emotional development
Upon completing this course learners will be able to detail informal instructional strategies for facilitating listening, literacy and social-emotional development in infants and children
Reviews
50 Reviews
Presented By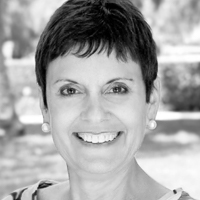 Carol Flexer
, PhD
, CCC-A; LSLS Cert. AVT
Distinguished Professor Emeritus
Dr. Carol Flexer received her doctorate in audiology from Kent State University in 1982. She was at The University of Akron for 25 years as a Distinguished Professor of Audiology in the School of Speech-Language Pathology and Audiology. Special areas of expertise include pediatric and educational audiology. Dr. Flexer continues to lecture and consult extensively nationally and internationally about pediatric audiology issues. She has authored numerous publications and co-edited and authored ten books. Dr. Flexer is a past president of the Educational Audiology Association, a past president of the American Academy of Audiology, and a past-president of the Alexander Graham Bell Association for the Deaf and Hard of Hearing Academy for Listening and Spoken Language.
---
More
Course participation information
To ensure you are ready to participate, please complete our short Test Drive to prepare your computer to view the course.
Login and logout times will be recorded and documented.
Passing an online exam will be required to earn continuing education credit, where applicable.
Live Webinars allow presenter and participant interaction. The exam and course evaluation for these courses must be completed within 7 days of the event.
On-demand courses include texts, video and audio recordings of live webinars, and multimedia formats. The exam and course evaluation for on-demand courses must be completed within 30 days of course registration.
Event participation is free, but you must be a AudiologyOnline member to complete the exam and earn the continuing education credit.
AudiologyOnline is committed to providing equal opportunities in accordance with all applicable laws. If you are in need of a disability-related accommodation, please contact customerservice@audiologyonline.com. We will review your request and respond in a timely manner. Please note that we will require a minimum of 2 weeks to provide a reasonable accommodation for your request.
Visit our Contact us page or give us a call if you have questions.