https://www.audiologyonline.com/audiology-ceus/course/to-design-and-destroy-hearing-1567

This course will provide an overview to the design approach of Starkey's hearing instruments. Topics will include modern flex circuitry, HydraShield 2 and receiver cable upgrades. Information on the measures taken to ensure quality and reliability of these instruments will also be highlighted.
Course created on November 9, 2011
Learning Outcomes
Upon completing this course learners will be able to describe the advantages of high density flex circuitry.
Upon completing this course learners will be able to describe improvements to the RIC receiver cables.
Upon completing this course learners will be able to identify what oleophobic and hydrophobic means.
Upon completing this course learners will be able to describe the use of the "salt fog" test.
Reviews
45 Reviews
Presented By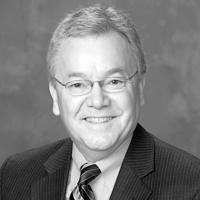 Michael Myers
, AuD
, FAAA
Regional Field Trainer
Dr. Michael Myers joined Starkey Hearing Technologies in January 2008 as an Education and Training Audiologist, providing training on Starkey products and software for customers across the United States. He obtained his B.S. in Education from Edinboro (PA) University, his M.A. in Audiology from Cleveland State University and his Au.D. from the Arizona School of Health Sciences. Prior to joining Starkey, Dr. Myers worked in clinical practice for 20+ years and has extensive experience in diagnostic hearing and balance testing, as well as hearing aid fitting and rehabilitative audiology. He is licensed to practice audiology in Pennsylvania and Ohio, and is a long standing member of the American Academy of Audiology.
---
More
Presenter Disclosure: Michael Myers is an audiologist in the Education and Training Department at Starkey Laboratories, Inc.


Course participation information
To ensure you are ready to participate, please complete our short Test Drive to prepare your computer to view the course.
Login and logout times will be recorded and documented.
Passing an online exam will be required to earn continuing education credit, where applicable.
Live Webinars allow presenter and participant interaction. The exam and course evaluation for these courses must be completed within 7 days of the event.
On-demand courses include texts, video and audio recordings of live webinars, and multimedia formats. The exam and course evaluation for on-demand courses must be completed within 30 days of course registration.
Event participation is free, but you must be a AudiologyOnline member to complete the exam and earn the continuing education credit.
AudiologyOnline is committed to providing equal opportunities in accordance with all applicable laws. If you are in need of a disability-related accommodation, please contact customerservice@audiologyonline.com. We will review your request and respond in a timely manner. Please note that we will require a minimum of 2 weeks to provide a reasonable accommodation for your request.
Visit our Contact us page or give us a call if you have questions.