https://www.audiologyonline.com/audiology-ceus/course/using-listening-tools-to-help-1287

This seminar will provide information on why adults should pursue some form of rehabilitation after cochlear implantation. Various listening tools will be discussed and demonstrated with specific strategies on their successful use. These will include: speech tracking, use of audio books, interactive computer software, music enjoyment tools, and tools for telephone practice.

**FOR A GENERAL CERTIFICATE OF PARTICIPATION (No CEUs) PLEASE DOWNLOAD THE "COCHLEAR CERTIFICATE HANDOUT" AFTER REGISTRATION**
Course created on December 3, 2010
Learning Outcomes
Attendees will be able to review benefits of rehabilitation for adult cochlear implant recipients.
Attendees will be able to describe the need for, and benefit of, auditory practice tools for adults post cochlear implantation.
Attendees will be able to demonstrate at least four listening tools that can be used as part of a home practice program to enhance auditory skills with a cochlear implant.
Reviews
8 Reviews
Presented By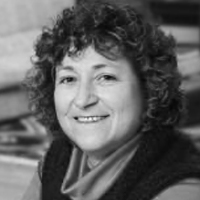 Donna L. Sorkin

MA
Vice President, Consumer Affairs at Cochlear Americas
Donna Sorkin, M.A. is Vice President, Consumer Affairs at Cochlear Americas. In that capacity, she leads a range of activities at Cochlear aimed at the broad life needs of people with hearing loss including Cochlear's widely acclaimed HOPE program on (re)habilitation for children and adults and their families. Donna was executive director of Self Help for Hard of Hearing People (now Hearing Loss Association of America) and she also served as executive director of the Alexander Graham Bell Association for the Deaf and Hard of Hearing. She was appointed by President Clinton to the U.S. Access Board in 1994 and served two terms. She served on the National Institute on Deafness (National Institutes of Health) Advisory Board and has advised numerous U.S. businesses on accessibility for people with disabilities. Donna currently serves on the Advisory Boards of Gallaudet University and Colorado Neurological Institute.
---
More
Course participation information
To ensure you are ready to participate, please complete our short Test Drive to prepare your computer to view the course.
Login and logout times will be recorded and documented.
Passing an online exam and completing a course evaluation will be required to earn continuing education credit.
Live Webinars allow presenter and participant interaction. The exam and course evaluation for these courses must be completed within 7 days of the event.
On-demand courses include texts, video and audio recordings of live webinars, and multimedia formats. The exam and course evaluation for on-demand courses must be completed within 30 days of course registration.
To participate in the course, complete the exam and course evaluation, and earn continuing education credit, you must be a AudiologyOnline member. Participants must complete the entire course; partial credit is not allowed.
AudiologyOnline is committed to ensuring accessibility to the widest possible audience. We are continually improving the user experience for everyone. If you have questions, requests, or would like to report an accessibility-related issue, please email accessibility@continued.com. We will review your request and respond in a timely manner.
Visit our Contact us page or give us a call if you have questions.