Las Vegas, NV
Full Time
Posted: March 24th, 2023
Job Description
Our Mission: "Helping People Hear Better"
About Lucid: Lucid Hearing is a leading innovator in the field of assistive listening and hearing solutions, and it has established itself as a premier manufacturer and retailer of hearing solutions with its state-of-the-art hearing aids, testing equipment, and a vast network of locations within large retail chains. 
Ideal Candidate:  Candidates should be a Licensed Hearing Aid Dispenser and/or Dispensing Audiologist. A passion for helping the hearing-impaired is a must-have. For those interested in a career path, we at Lucid Hearing strive to promote from within, with two-thirds of our Operations Leadership team promoted internally.
Why work for us: At Lucid Hearing, we believe our people thrive in a culture of support and celebration. Our competitive employment packages show our dedication to our employees and our culture. Some perks include:
Competitive Base plus bonus incentives
Health, vision, and dental insurance
Fully paid life insurance
401(k) plan with matching
Paid Time Off (PTO)
Growth opportunity and become a LEADER
Continued on the job training (virtual courses)
What YOU will be doing:
Greet customers and educate them.
Offer a free hearing screen
Analyze test findings and make recommendations based off the customers hearing loss
Recommend and dispense assistive listening and hearing solutions
Educate patients in how to use and maintain the hearing aid devices, provide demonstrations and information
Make follow-up calls to patients to ensure satisfaction with their assistive listening and hearing device
Qualifications:
Licensed Hearing Aid Dispenser and / or a Dispensing Audiologist
Motivated by helping people hear better
Ambitious with a sales attitude
Patient Care focused
An entrepreneur mindset with problem-solving skills, this role will have great autonomy
Excellent follow-up skills
Key Performance Indicator's (KPI's):
Test an average of 2-4 people per day
Average weekly sales of $8,800
Additional Information
We are an Equal Employment Opportunity Employer.
Occupation Classification Requirements:
Please check the box above if you meet this job's requirements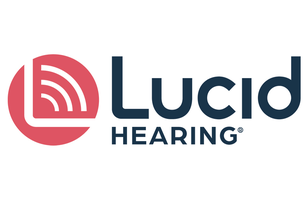 Contact
Cynthia Lewis
Hearing Lab Technology, LLC
ID: 357399
---