Rapid City, SD
Full Time
Posted: September 24th, 2022
Job Description
Our Mission: "Helping People Hear Better"
We are hiring a 2nd provider for our busy Rapid City, SD location located inside Sam's Club. Hours of operation are 9 a.m. - 6 p.m.
About Lucid: Lucid Hearing is a leading innovator in the field of assistive listening and hearing solutions, and it has established itself as a premier manufacturer and retailer of hearing solutions with its state-of-the-art hearing aids, testing equipment, and a vast network of locations within large retail chains. As a fast-growing business in an expanding industry, Lucid Hearing is constantly searching for passionate people to add to our family of associates.
Ideal Candidate: We are seeking clinicians who are passionate about helping us to continue to break the barriers within hearing healthcare. How are we breaking barriers? By placing our clinics within large retail chains, we are able to not only continuously participate in community outreach but are able to provide hearing treatment at a fraction of the cost without sacrificing gold-standard treatment and follow-up care. In a world where the profession has seemed to succumb to billing, third-party insurances, and uncertainty about the future – how do we keep the patient, first? At Lucid Hearing, our patients drive our business model. So, we want clinicians that are motivated ambitious, and want to be part of an industry-disrupting business and treatment model.
Why work for us: At Lucid Hearing, we believe our people thrive in a culture of support and celebration. Our competitive employment packages show our dedication to our employees and our culture. Some perks include:
Competitive Base plus bonus incentives
Growth opportunity and become a LEADER
Health, vision, and dental insurance
Fully paid life insurance
401(k) plan with matching
Paid Time Off (PTO)
Continued on the job training (virtual courses)
What YOU will be doing:
Greet customers and offer a free hearing screen
Analyze test findings and make recommendations based off the customers hearing loss
Recommend and dispense assistive listening and hearing solutions
Educate patients in how to use and maintain the hearing aid devices, provide demonstrations and information
Make follow-up calls to patients to ensure satisfaction with their assistive listening and hearing device
Qualifications:
Licensed Hearing Aid Dispenser and / or an Audiologist
Motivated by helping people hear better
Ambitious with a sales attitude
An entrepreneur mindset with problem-solving skills, this role will have great autonomy
Excellent follow-up skills
Additional Information
We are world-wide healthcare providers who have a passion for Helping People Hear Better® by providing innovative superior products while lowering the cost of hearing healthcare. Our acquisition of Etymotic Research and Westone Audio has positioned us a leader in the industry and allowed us to continually improve. Our team is proud to provide top quality patient care.
We are an Equal Employment Opportunity Employer.
Company Information
At Lucid Hearing, we describe ourselves as "industry disrupters." Do we manufacture and dispense our own premium products? Yes, but that is not what makes us unique in the hearing healthcare industry! In the past ten years, comprehensive hearing healthcare has struggled to remain a dominant, independent force among third-party insurances and an overall saturated, yet confusing market. With our business model, we are able to continue providing gold-standard care without succumbing to the changing tides within the field. At Lucid, our patients not only receive superior products at a fraction of the cost but also receive lifetime follow-up care with the help of superior clinicians.
Occupation Classification Requirements:
Please check the box above if you meet this job's requirements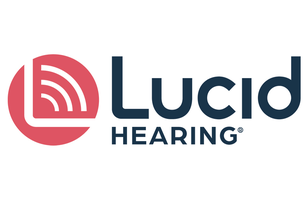 Contact
Cynthia Lewis
Hearing Lab Technology, LLC
ID: 356686
---