Clinical Specialist - Southeast Region
2019-08-11
Full-time
Traveling, Southeast Region
Overview The Clinical Specialist will work under the direction of the Regional Director to increase Oticon Medical (OM) sales, expand existing sales base, pursue new business opportunities, strategica
Clinical Specialist - Southeast Region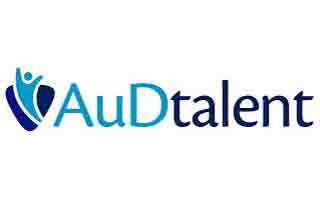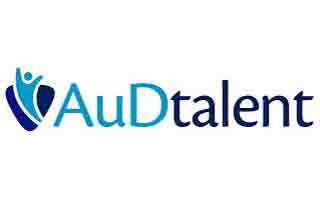 AuDtalent _Oticon - A William Demant Company
Full Time
Audiologist
Traveling, Southeast Region
Tel: 732-564-4176
AuDtalent _Oticon - A William Demant Company


https://www.audiologyonline.com/partners/audtalent/


Patricia Morrison
Tel: 732-564-4176
Hiring Contact

Date Posted:
2019-05-13
https://www.audiologyonline.com/audiology-jobs/traveling/audtalent-clinical-specialist-southeast-region-238171
Traveling, Southeast Region
Full Time
Posted: May 13th, 2019
Overview
The Clinical Specialist will work under the direction of the Regional Director to increase Oticon Medical (OM) sales, expand existing sales base, pursue new business opportunities, strategically plan sales activities, identify target accounts, and sell through clinical support activities to help achieve 100% to quota.

The Clinical Specialist must be based in one of the following states:
- MS, AL, GA, FL, TN,
Responsibilities
Clinical
• Provide on-site clinical support during patient fitting(s)
• Provide support to clinicians as it pertains to bone anchored hearing systems, candidacy criteria, assessment procedures
• Support case management which will include testing, clinical studies, seeking input from appropriate personnel at home office or other field teams
• Effectively train customers on the theory, features and use of Oticon Medical systems by incorporating key messages and positioning as appropriate
• Participate in the on-call program by demonstrating the ability to troubleshoot all Oticon Medical and Document all incidents and follow-up items within a timely manner
Regional Activity Support
• Develop a time and territory management strategy and work closely with the Regional Manager to fiscally manage the territory budget to maximize the impact in the market.
• Accurately identify customer needs and seek assistance on execution as appropriate to maximize impact in region
• Work to identify patient advocates and utilize them to provide mentoring opportunities with candidates and increase sales
• Work directly with the schools and educational programs within the region if the activities will positively affect sales
• Work closely with Education and Training to develop advanced training events when it meets the strategic need of the region
• Work directly with referral sources within the region if the activities will positively affect sales
• Support the national and regional conventions/conferences that directly impact the regional objectives.
Sales
• Identify opportunities that affect Oticon Medical sales at clinics and hospitals
• Develop and execute strong sales plans
• Demonstrate the ability to articulate and position the value of Oticon Medical products, service and support programs, thereby positioning Oticon Medical for competitive advantage
• Sales monitoring, analyzing market size, and accurate forecasting within the market.
• Utilize effective time management skills and effectively utilize sales and reporting systems
Qualifications
• Masters or Au.D. degree in Audiology (or related profession) Certificate of Clinical Competence in Audiology or ABA Certified Required
• Minimum 3-5 years of clinical audiology experience with some experience with adult and pediatric patients with BAHS and cochlear implants preferred.
• Sales and/or training experience a plus
• Must be willing to learn and effectively implement sales techniques to increase Oticon Medical market share at centers
• General knowledge of BAHS and related issues
• Experience with Oticon Medical and Oticon Inc. products preferred.
• Familiarity with competitive technology is helpful
• Familiarity with behavioral and objective procedures used to assess candidacy and the benefit for adults and children
• Good communication and time management skills
• Must be able to function as a team player with Regional Director and other team members
• Must be flexible and adaptable
• Experience fitting and troubleshooting patient's equipment preferred
• Must be an effective teacher and be able to assess the effects of training, and identify areas in need of additional training
• Must be willing to travel greater than 50% of the time
• Must be willing to present publicly
Oticon Medical is an Equal Opportunity / Affirmative Action employer, all qualified applicants will receive consideration for employment without regard to race, color, religion, sex, national origin, disability, or protected veteran status.
Occupation Classification Requirements:
Please check the box above if you meet this job's requirements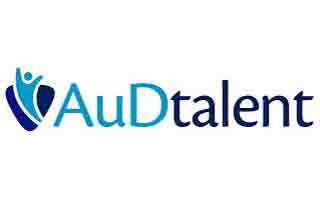 Contact
Patricia Morrison
AuDtalent _Oticon - A William Demant Company
Phone:

Pref

732-564-4176
Visit Company Website
ID: 238171
---