Poulsbo, WA
Full Time, Part Time | Audiology Private Practice
Posted: June 5th, 2022
We are Peninsula Hearing. We are looking for an Audiologist to be a part of our team, located in our office in Port Townsend, WA and Poulsbo, WA area. To help you make a decision on why Peninsula Hearing is a great place to work, here is some information about the company and who we are looking for….
Who is Peninsula Hearing?
Peninsula Hearing is an established and growing hearing healthcare practice in beautiful and historic Port Townsend & Poulsbo. Peninsula Hearing was founded because of a difficult life lesson by the founder -Dr. Megan Nightingale - she learned the importance of hearing health's impact on one's overall wellness. Because of this experience, Peninsula Hearing has been serving our communities for 29 years.
Our patient care philosophy is simple:
Peninsula Hearing Team Members are experts in the hearing industry
We use this expertise to build rapport with our patients, so we can effectively guide our patients through their hearing wellness journey
What does the ideal candidate look like for Peninsula Hearing?
Peninsula Hearing is looking for a full-time audiologist. We are looking for a candidate who wants to take their audiology degree and work with a highly experienced team. When we say "experienced" we mean you will be working with a team of long-tenured professionals who are passionate about their work, their patients, and the team members they work with side-by-side.
We are looking for an audiologist who is open to learning new fitting processes and the ability to adapt to an evolving audiology marketplace. Peninsula Hearing will provide you with the opportunity to continually enhance and grow your skills, you just bring the desire and energy to learn. Peninsula Hearing enables you to provide a high caliber experience for your patients while using industry-leading resources.
What does a typical day look like for an Audiologist at Peninsula Hearing?
If it is not obvious by now, let's make it clearer - patient relationship is important to Peninsula Hearing. Because we believe - if you effectively establish rapport with patients, you will be able to conduct excellent medical history in-takes, easily conduct audiometric testing, have effective counseling discussions and become a trusted advisor to make recommendations in managing the patient's hearing wellness.
You will also be performing typical audiologist duties. Here is a small preview of what that looks like: make ear impressions, ear molds, and order instruments, program hearing aids using a computer, fit hearing aids, assist with any adjustments, questions or problems, and everyone loves this part but it is an important part – maintain documentation and patient files.
What you bring to Peninsula Hearing?
We are looking for a candidate who holds a Master's Degree in Audiology. It would also be great if you have an Au.D. You will have an active and current hearing aid dispensing license. As a team, we work well with each other. We work hard to maintain this culture. We are looking for candidates who have strong interpersonal and organizational skills, ability to work in a team environment, and the ability to interact professionally at all times with patients, physicians, and team members.
We offer an attractive compensation package and a lucrative commission program, plus a benefits package including health, dental and vision.
Occupation Classification Requirements:
Please check the box above if you meet this job's requirements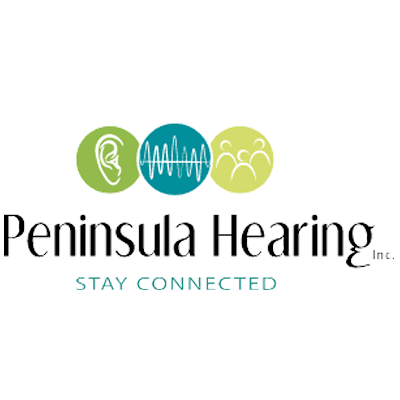 Contact
Jason DiOttavio
Peninsula Hearing
Phone:

Pref

8009843272
ID: 354645
---