AudiologyOnline: Tell us about Audiology Systems' foundation.
John Buswold: Audiology Systems was founded in August 2012 as the national distributor for Otometrics and other leading manufacturers of audiology and vestibular equipment. It was originally established as a partnership between Otometrics and like-minded industry professionals, audiologists and local instrument experts. We were founded with a clear vision: to take customer care to a new level.
Dan McNulty: When we started our business, one of the premises was based on a consultative approach. What we wanted to do as a business was be a good partner to clinicians—and to act as a consultant instead of just a company that might sell them equipment, drop off boxes, and leave.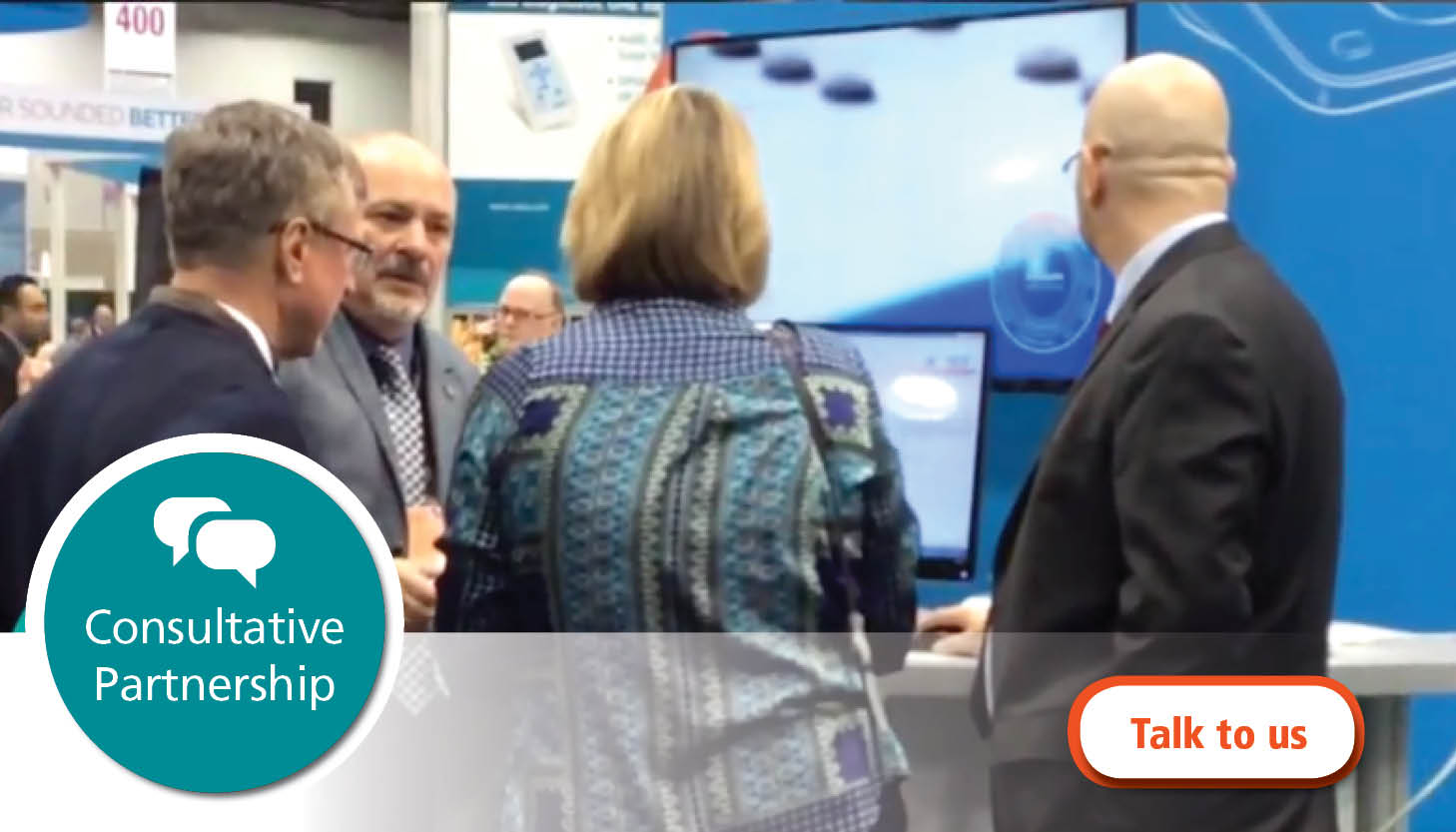 Mona Dworsack-Dodge: To further refine our focus, in 2013 we conducted a survey of private practice clinicians about changes in the U.S. market. The most common response was concern about being able to keep up with technology changes and changes in the industry—essentially how to keep their professional and personal development up to speed. They were also concerned about consolidation and online hearing aids, and being able to keep up with the "big box" retailers as an independent practice. Finally, their third concern was integration, data management and moving to electronic medical records. We used these results to develop our offerings, so that we could bring additional value to our customers beyond our products.
Scott Schulz: I'd like to point out that August 2017 actually marks Audiology Systems' 5-year anniversary.
AudiologyOnline: Congratulations on your 5-year milestone! So, what's new in 2017?
Wendy Switalski: These are truly exciting times for us. The biggest development is: Today, Otometrics and Audiology Systems operate as one legal entity in the U.S.—one team. This is discussed in detail in our AudiologyOnline interview earlier this year.
Scott: As for new service offerings, we recently introduced the Otometrics® Advantage program to provide standardized support for users of Madsen®, Aurical® and ICS® products. It includes a range of services and tools that help minimize downtime and boost efficiency throughout the lifecycle of our Otometrics solutions.
AudiologyOnline: Let's talk about professional development. In addition to AudiologyOnline webinars, do you offer other CEU courses?
Mona: Within the past five years, we've built a strong education and training platform to support the varying needs of clinicians and professionals who use our equipment. When we were first ramping up our training program in 2013, we had a small catalog of course offerings. In 2015, we started to offer on-site courses and we developed a portfolio of over 20 different CEU classes ranging from one hour to eight hours, including hands-on training. By the end of 2016, we had expanded that to 80 CEU courses either on-site for the customer, or here at our facility. You can view a list of upcoming courses on our website.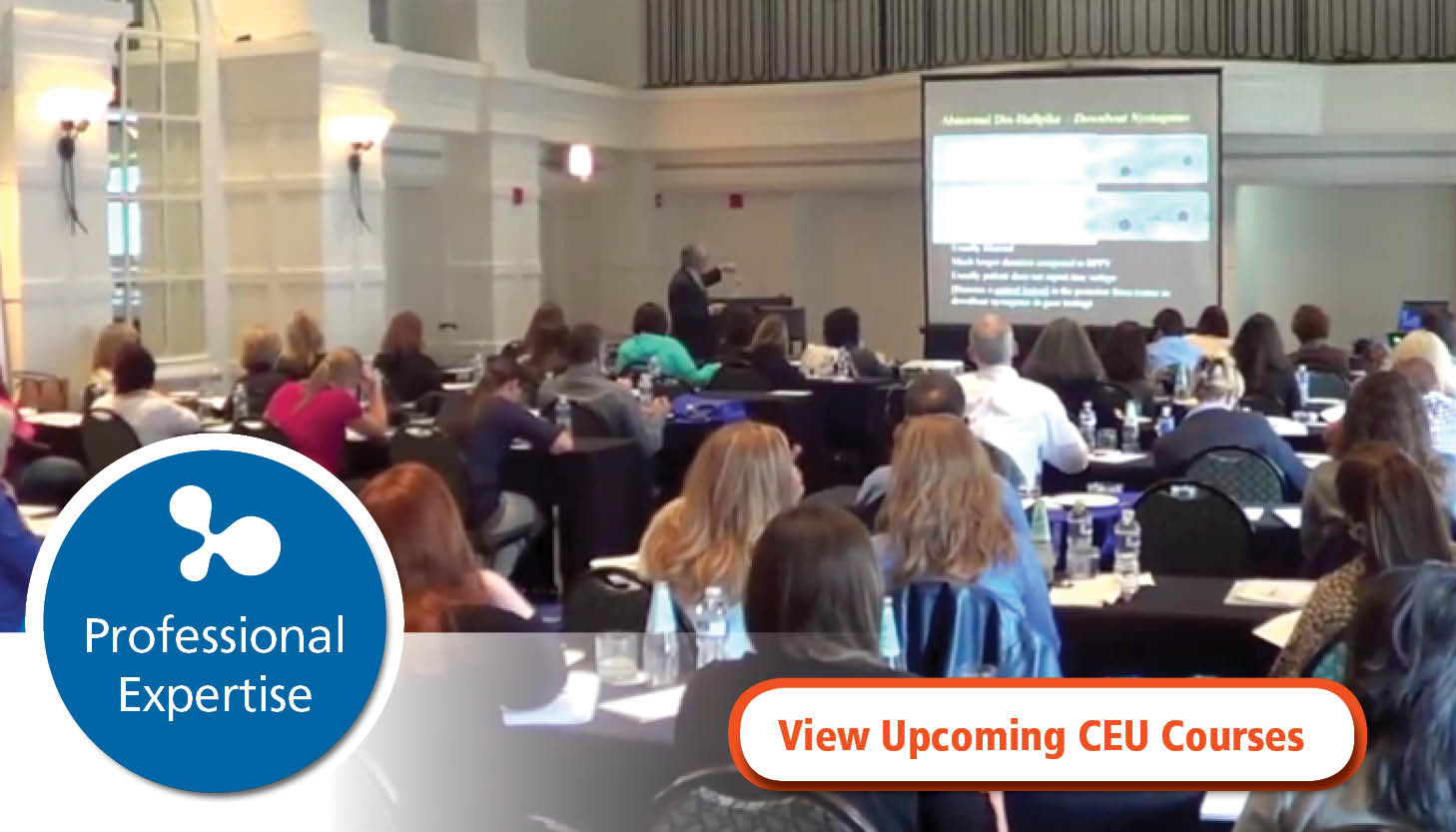 AudiologyOnline: How can Otometrics/Audiology Systems help private practice clinicians get up to speed with new technologies?
Wendy: In my clinical practice, I experienced the link between instrumentation and the way we provide care to our patients. Without the instrumentation designed around what our needs are now and in the future, we're limited in the type of care that we can provide to our patients. That's what our dedicated teams are here for—to help other hearing care providers make that link between their equipment and how comprehensively they care for their patients.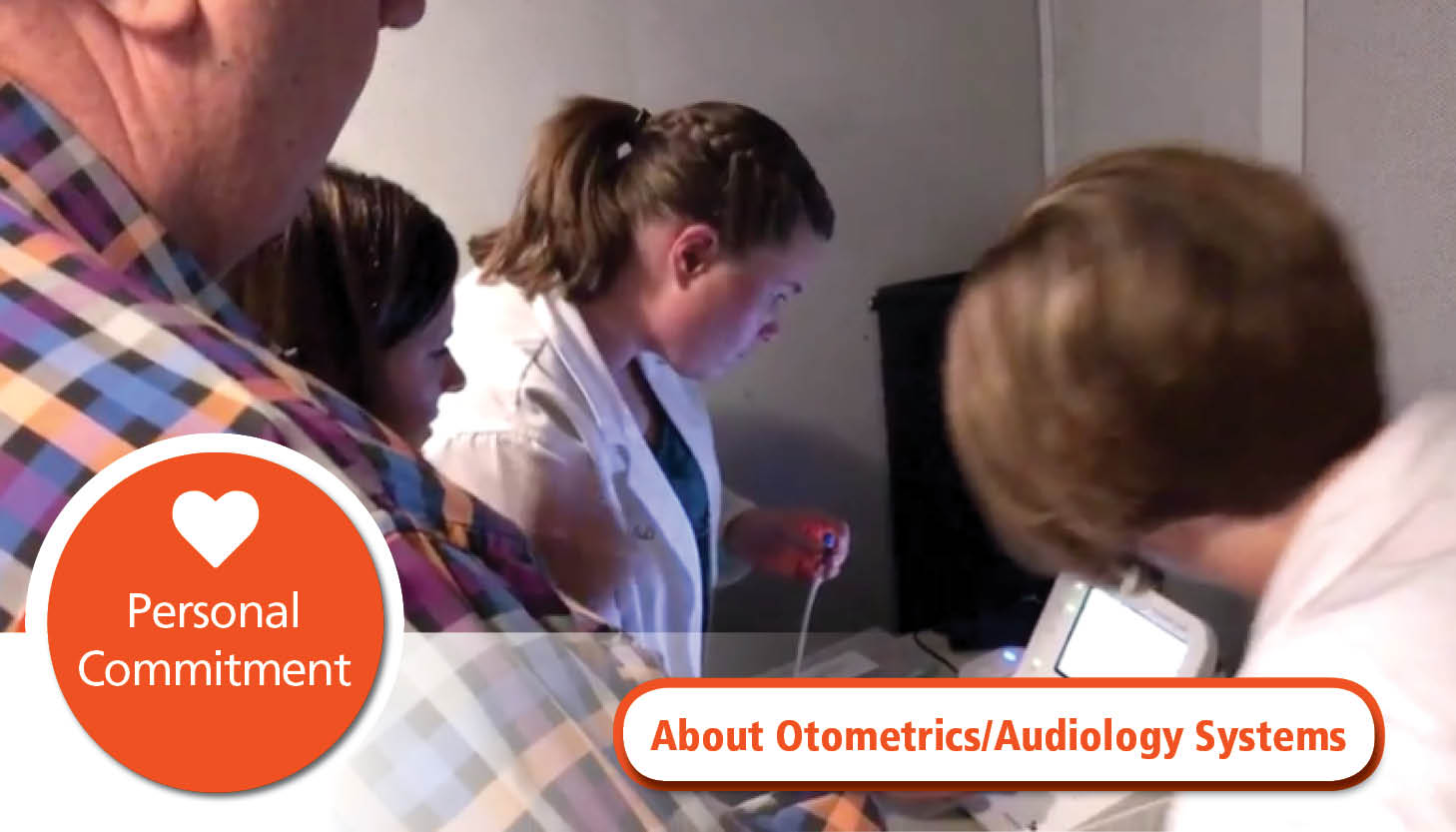 We've developed many levels of support to help clinicians get started and to help make the most of their investment. We have a great team of audiologists, we have sales and service representatives around the country, and we have a highly trained product support team here in-house to help answer the phone calls when our customers need immediate support because they're having a problem, or they're not sure what the next step should be.
A big portion of what we do every day is train our customers on how to use the instrument in front of them. Often, the instrumentation is adding something new to the way they practice – so it's not simply doing the same thing that they've done all along. In addition to this training, we also focus on being a colleague, and helping our customers figure out what new additions to their protocol might take their patient care even further.
From audiology support to audiology education, product management and field development, we have vast experience in audiology. Specifically, we have expertise in clinical best practices, and in integrating them in a time-efficient manner. We bring our experiences to our customers, along with the training and equipment.
AudiologyOnline: How can you help businesses differentiate themselves amongst competition?
Dan: We're in a unique position in the market because we see all sides of the business. We serve large hospitals, we assist owners of small businesses, and work with everybody in between. We're uniquely positioned to be an excellent consultant to our clients to make sure that they know what's happening, not only in their clinic, but also down the road. We also work closely with hearing instrument manufacturers and buying groups to help our customers maximize equipment purchases while minimizing the financial impact.
Mona: In terms of trying to help customers differentiate themselves from other clinics and from over the counter devices and Personal Sound Amplification Products or PSAP's, our Aurical fitting solutions really help them shine. They also serve as a high performance indicator for those practices who use it.
John: To Mona's point, Aurical and Otosuite® now make verification much easier. The integration between Aurical and hearing instrument fitting software makes it possible to verify hearing instrument fittings automatically from within ReSound Aventa® using AutoRem and Phonak Target™ using TargetMatch. This new functionality with automated target-based fitting provides an efficient way to streamline the fitting process and boost client satisfaction. You can read about the practical benefits of automated verification using Aurical in our recent Ask the Expert feature.
AudiologyOnline: Let's talk about assisting practices who are transitioning to an integrated, EMR-ready clinic.
Dan: We took integration beyond instrumentation and software, by launching a range of integrated solutions to support audiology in today's ever-changing professional environment. This was discussed in detail in our recent interview, "Otosuite and the Audiology Practice".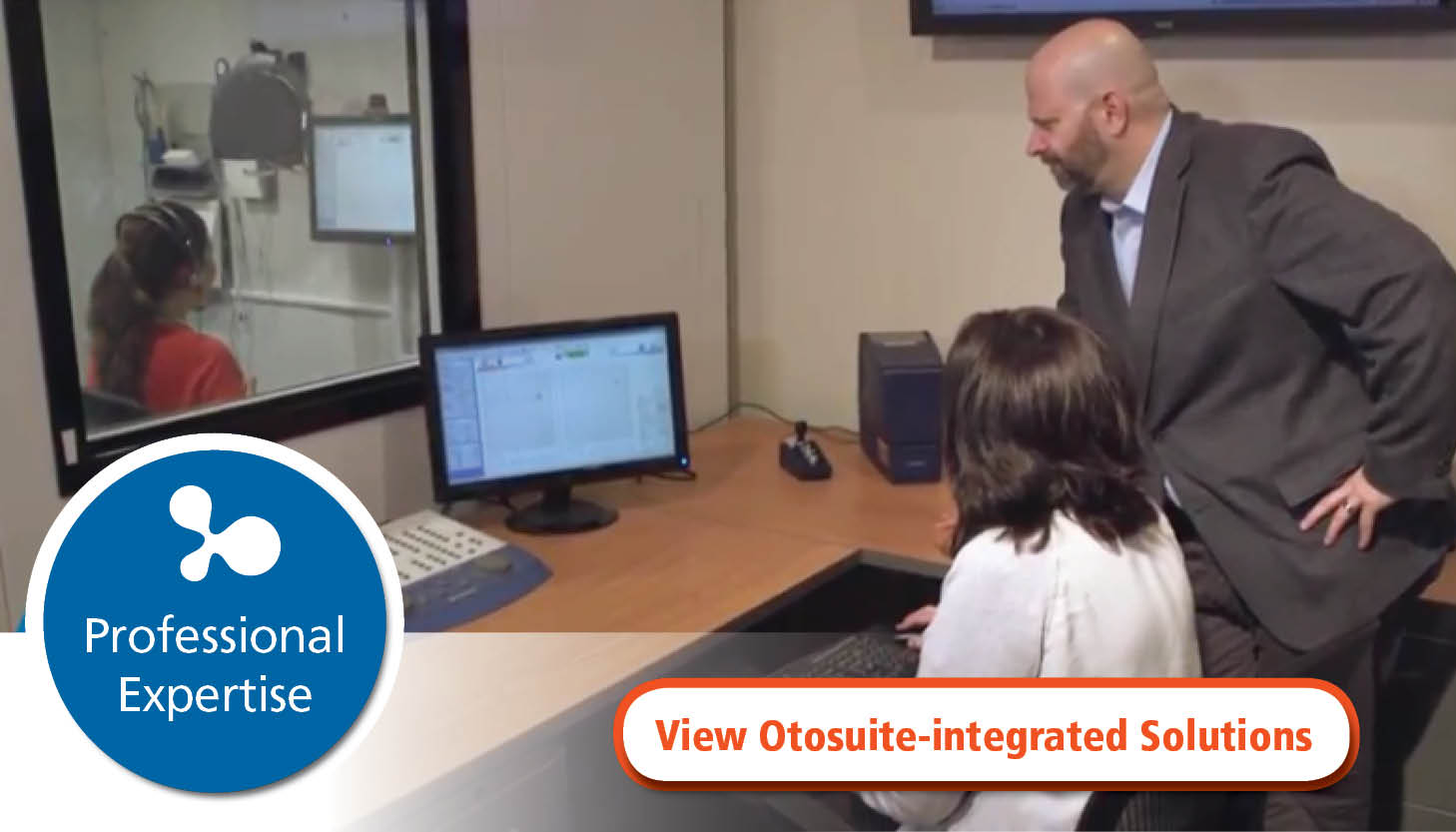 John: Our Software Integration Group (SIG) services address the ever expanding need for support, specifically for PC-based and network compatible audiology equipment. SIG was developed to address the needs of the PC-based, software integrated practices with multiple types of instrumentation, as well as assure a smooth transition to an EMR– ready patient management system.
Mona: We understand that professionals who are adopting PC-based audiometry may find it intimidating. Many of these practices don't have IT expertise, or have limited access to IT resources. SIG addresses this by including Noah networking services, and by offering backup and security for patient and clinic data. SIG is here to help clinics establish best practices for sharing data, and for standardizing the approach they have in multiple offices.
AudiologyOnline: Scott, is the Otometrics Advantage the same as the Audiology Systems Care Plans you launched in 2015?
Scott: Great question. Specific to the United States, Otometrics Advantage will replace the Audiology Systems Care Plans for new Otometrics equipment orders. We have simply launched this new service on a global scale for Otometrics products. Similar to our Care Plans, every customer can become a member of the Otometrics Advantage program by choosing Otometrics Advantage Go—the most basic package—or Silver, or Gold. All our plans come with installation and training. Otometrics Advantage Gold is our premiere offering that provides access across every aspect of the equipment lifecycle—from calibration and maintenance to training and repairs.
AudiologyOnline: Looking forward to 2018 and beyond, what type of specialized support can clinicians expect from Otometrics/Audiology Systems?
John: We will continue to deliver products and solutions with the professional expertise our customers have come to expect. Having a focused portfolio allows our sales and support teams to provide a higher level of knowledge and true expertise on our Otometrics line, and other brands we carry. That deep understanding will help with the training, the education, and services we provide our customers.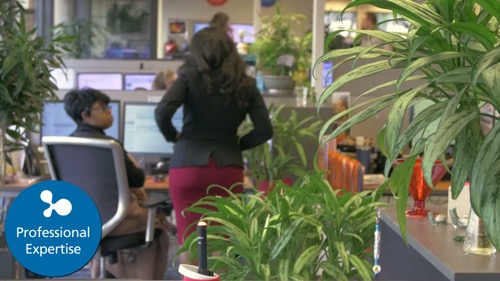 Scott: It is important to us that customers are free to choose the level of support and service they need. In addition to Otometrics Advantage and the Audiology Systems Care Plans, we still offer our traditional services as discussed by our Regional Service Managers in this 2016 interview. Our service solutions continue to provide practice owners with a flexible way to ensure maximum uptime, education and manage long-term costs.
Dan: Part of our job at Otometrics and Audiology Systems is to help great clinicians become even greater by delivering excellent patient care. We don't do that by just selling instrumentation. We also do that through training, by offering CEU events, and by ensuring that patient data flows smoothly. All of those things come together to make sure that clinicians can actually focus on their patients instead of the new instrumentation that's in their clinic.

Wendy: Our goal has always been to help hearing care professionals be even better at what they do, and continually improve. We have found that they often are interested in advancing the care they provide, but aren't sure how to get started, and this is why we've developed so many levels of ongoing support for them.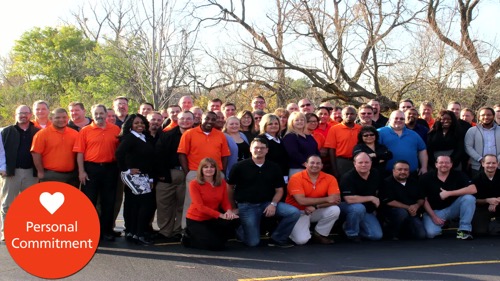 Mona: A lot can change in five years but what hasn't changed are the people, the passion, and commitment that we bring each and every day. Just as it was in the beginning, everything that we do is designed to give the audiologist and the clinician an advantage. That partnership is designed to make audiologists be successful. We truly place high value in improving patient care across the landscape.
For more information about these topics, follow the links in this interview or visit the Otometrics/Audiology Systems Expo on AudiologyOnline.