Miracle-Ear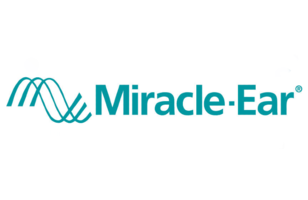 See Miracle-Ear Job Listings
Contact Information
Miracle-Ear
150 South 5th Street
Minneapolis, MN 55402
Phone: 888-510-0766
---
Jobs/Career Opportunities:
https://careers.amplifon.com/en
Business opportunities:
https://www.miracle-ear.com/franchise-opportunities
Amplifon World Wide locations:
https://www.amplifon.com/international
Investor Relations:
https://corporate.amplifon.com/en
---
Our Benefits
As part of the Amplifon family, each employee is an integral part of enhancing our customer's lives and is rewarded through a comprehensive and competitive range of benefits which add to the total compensation package.
Benefits to our Employees:
Medical, Dental, Rx, Vision, and Hearing health coverage
Commuter stipend (for Minneapolis office only)
401k Savings Plan with company match
and immediate vesting
Company provided life insurance
Short Term and Long Term Disability insurance
Professional Development opportunities
Work-Life Balance:
Paid time off
Company paid holidays
Paid Volunteer Day
Remote work opportunities
Benefits to our Community:
Investing in our communities through volunteer events
Miracle-Ear Foundation invests in hearing help for people who can't afford it through traditional means
---
Miracle-Ear
To help you hear, we start by listening.
As the global leader in the hearing care retail industry, we have been changing the lives of millions of customers across the globe since 1950. With stores and offices spanning across 28 countries and a team of 17,000 dedicated professionals, we take pride in setting the industry standard as we empower people to rediscover all the emotions of sound.
Although we are constantly growing, we have the drive of a start-up and are committed to striving for innovation every day. Whatever role our employees take on at Amplifon, they each make more possible - more brands for customers, more support for colleagues, more opportunities for their own careers and more innovative possibilities. We are guided by our values and are motivated by our purpose, ensuring each new day brings opportunities for innovation as we explore new horizons for our business, our customers and each other. At Amplifon, we make more possible.
---
Our Brands
Miracle-Ear®
Miracle-Ear is the name Americans have trusted for hearing aids since 1948. Miracle-Ear offers the latest technologies, superior customer service and the most attractive hearing solutions available. For over 65 years, Miracle-Ear hearing aids have helped people enjoy fuller lives. Plus, Miracle-Ear offers free, detailed hearing assessments and aftercare programs you can't find anywhere else.
For more information go to www.miracle-ear.com
---
Amplifon Hearing Health Care
By partnering with leading health plans, unions, and other organizations, Amplifon Hearing Health Care offers better hearing with a human touch. Our goal is to help people find the right solution for their hearing health by providing personalized service, high-quality care and exceptional products.
For more information, go to www.amplifonusa.com
---
Amplifon Canada
An estimated 3 million Canadians are hearing-impaired, and that number will continue to rise with our aging population. Amplifon is a fast growing, multinational company, expanding our Canadian market. We are now looking for the next generation of Audiologists and Hearing Aid Practitioners to take on this challenge.
---
Read More