Sonic
Contact Information
Sonic
2501 Cottontail Lane
Somerset, NJ 08873
Phone: (888) 423-7834
---
Visti us! www.sonici.com
Have a question? Contact us!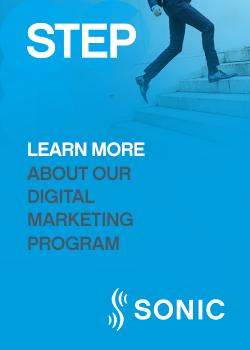 ---
Sonic
Everyday Sounds Better
At Sonic, we appreciate the value of hearing and seek to help people find the greatest enjoyment from it. We envision a world where all people can enjoy the sounds that enrich everyday life.
Sonic seeks to fulfill this mission by putting into practice strong corporate values that provide focus as we meet the needs of users. These values are reflected in how we employ creative solutions to making stylish and simple-to-use devices and engage in thinking outside-the-box to generate fresh approaches to hearing issues. We are energetic in applying technologies and features that help enhance sound quality and promote better speech understanding, and we are dedicated to delivering positive experiences and reliable products to those who wear our instruments.
Sonic strives to make an impact on people's lives. It's seen in our commitment. In the quality of our products and services. And in our reputation as an honest, friendly, and reliable company. As a hearing instrument company, there's nothing Sonic enjoys more than hearing for ourselves the positive experiences of users like you.
---
Read More