Grason-Stadler (GSI)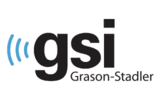 Grason-Stadler (GSI)
Setting The Clinical Standard
Grason Stadler had a vision over 65 years ago to produce audiologic equipment that is accurate, easy to use and functional. Founded in 1949, GSI provided instrumentation for research and clinical measurement in the field of hearing. Over the past 6 decades, our vision has become the gold standard for audiometric testing. Today the diversity of hearing health care professionals and clinical settings is great, each with varying needs. GSI offers a full line of audiometers, middle ear analyzers, otoacoustic emissions and auditory evoked potential instruments for clinical, diagnostic and screening environments. GSI couples the comfort and tradition of testing on a dedicated device with the convenient one button data transfer to a PC. GSI has been setting the clinical standard worldwide in audiometric instrumentation health professionals in over 70 countries.
---
Continuing Education
Live Webinar
---
Recorded Webinar
Videos
News
Grason-Stadler Launches New Responsive Website
December 2, 2016 Grason-Stadler (GSI), Eden Prairie, Minnesota has launched a new company website.
Seamless OAE Data Transfer
November 12, 2016 Eden Prairie, Minnesota - Grason-Stadler is pleased to announce that the GSI Corti OAE diagnostic and screening instrument is now compatible with GSI Suite, GSI's audiometric data management software.
The New Adaptable Audiometer
July 1, 2016 Eden Prairie, MN – Grason-Stadler, a leader of clinical audiometric systems, is pleased to announce the introduction of the GSI Pello™, a new mid-level audiometer. The GSI Pello is a perfect solution when precise and efficient diagnostic audiometry is required.
Contact Information
Grason-Stadler (GSI)
10395 West 70th Street
Suite F
Eden Prairie, MN 55344
US
Phone: 1 800-700-2282
Fax: 1 952-278-4401
---
GSI Audiology Contacts:

Clinical Application Specialist
Eden Prairie, Minnesota

Clinical Application Specialist
Eden Prairie, Minnesota