Phonak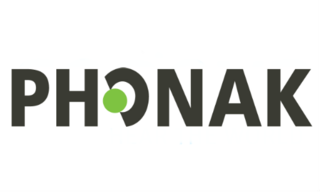 Contact Information
Phonak
750 North Commons Drive
Aurora, IL 60504
Phone: 1-800-777-7333
Fax: 630-393-7400
---
Website: Phonak.com
Email: info@phonak.com
Access products, exclusive promos, in-office materials and so much more on the Phonak Store. Available 24/7!
---
Phonak
The hearing care industry is ever-evolving. At Phonak, we have our fingers on the pulse of today as well as what the future will bring for hearing care professionals and their patients. We help practices excel now and into the future with our innovative hearing technology, industry-leading product offerings, in-depth training opportunities and proven practice management solutions.
The combination of our 75-plus years in hearing technology, mastery in acoustics and strong partnerships with hearing care professionals allows Phonak to significantly improve people's hearing ability, speech understanding and, therefore, quality of life.
Phonak offers a complete range of digital hearing technology along with wireless communication systems. Innovation is at the heart of what we do, and we set new industry benchmarks from product design, hearing performance and advanced technology.
We invite you to learn more about Phonak products, education, materials and more.
New to our company? Contact us.
---
Read More