Meet the experts
Our Team
The robust AudiologyOnline course library is developed and overseen by an experienced team of audiologists and industry professionals.

Carolyn Smaka
AuD
Editor-in-Chief

Joanne Slater
AuD, CCC-A
Director, CEU Administration
Nancy Adamson
MA, CCC-A
CE Administrator/Associate Editor

Gus Mueller
PhD
Contributing Editor

Anna Smith
MS
Continuing Education Manager

Melissa Freund
BS
Continuing Education Manager
Christy Huynh
AuD
Managing Editor

Caitlin Grefe
Instructional Technology Specialist

Kimberly Rojas
CLSSBB, CMP, CLP
Instructional Technology Coordinator
---
Featured Presenters
AudiologyOnline instructors and guest editors are skilled clinicians and industry leaders whose courses consistently receive top ratings from our members.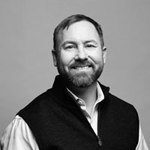 Brian Fligor, PhD, PASC, is a board-certified pediatric audiologist and owner and staff audiologist of Tobias & Battite, Inc., Hearing Wellness of New England (Boston, MA). Additionally, he is longtime Chief Audiology Officer at Lantos Technologies, Wilmington, MA. Prior to joining Lantos, Dr. Fligor was Director of Diagnostic Audiology at Boston Children's Hospital and Assistant Professor at Harvard Medical School. He is adjunct faculty at Salus University, a consultant member of the Children's Oncology Group, chair of the World Health Organization Make Listening Safe Taskforce on manufacturing standards of headphones, and founder and past-chair of the Music-Induced Hearing Disorders Taskforce for the National Hearing Conservation Association. Dr. Fligor's publications on hearing loss risk from music received considerable popular media attention, including being spoofed on the David Letterman Show in 2005. His publications on ototoxicity were incorporated into the JCIH Position Statement (2007) and helped shape a consensus international chemotherapy ototoxicity grading scale. He holds a B.S. in Biomedical Engineering and doctorate in Audiology from Boston University.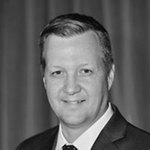 Devin McCaslin is the Director of the Vestibular and Balance Program at Mayo Clinic in Rochester Minnesota. He has authored and coauthored publications that cover the areas of tinnitus, dizziness, auditory function, and outcome measures development. He is also the author of the textbook VNG/ENG (Plural). Dr. McCaslin's major academic, clinical and research interests relate to clinical electrophysiology, tinnitus, and vestibular assessment and management. He is currently a co-principal investigator on a National Institute on Deafness and Other Communication Disorders funded grant investigating the high frequency aspects of vestibular function. Dr. McCaslin has served on the American Balance Society Board of Directors, American Academy of Audiology Board of Directors, and is the past president of the American Balance Society. He currently serves as the Deputy Editor-in-Chief of the Journal of the American Academy of Audiology, sits on the American Auditory Society Board of Directors.

Gail M. Whitelaw, Ph.D., is a clinical associate professor in the AuD program and the director of the Speech-Language-Hearing Clinic at The Ohio State University in Columbus, OH. Her areas of clinical interest are tinnitus, auditory perception in children and adults, educational audiology, and working with people with HD (hearing deficits--those with functional auditory complaints). Dr. Whitelaw is a preceptor for 2nd and 3rd year AuD students and also sees patients at the OSU Speech-Language-Hearing Clinic. She also serves as the audiology faculty member on the Leadership Education in Neurodevelopmental and Other Disabilities (LEND) grant at the Nisonger Center at Ohio State. She has earned the Pediatric Audiology Specialty Certification, and has both the CH-AP and CH-TM. Dr. Whitelaw was honored with the 2019 Outstanding Educator by the American Academy of Audiology.
---