Meet the experts
Our Team
The robust AudiologyOnline course library is developed and overseen by an experienced team of audiologists and industry professionals.

Carolyn Smaka
AuD
Editor-in-Chief

Joanne Slater
AuD, CCC-A
Director, CEU Administration
Nancy Adamson
MA, CCC-A
CE Administrator/Associate Editor

Gus Mueller
PhD
Contributing Editor

Anna Smith
MS
Continuing Education Manager

Melissa Freund
BS
Continuing Education Manager
Christy Huynh
AuD
Managing Editor

Caitlin Grefe
Instructional Technology Specialist

Kimberly Rojas
CLSSBB, CMP, CLP
Instructional Technology Coordinator
---
Featured Presenters
AudiologyOnline instructors and guest editors are skilled clinicians and industry leaders whose courses consistently receive top ratings from our members.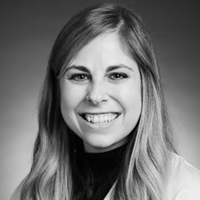 Sara DiStefano is a pediatric audiologist who works at Cincinnati Children's Hospital Medical Center. Her previous work experiences included providing a variety of audiological services to both the pediatric and adult populations. Her interests include amplification, evoked potentials, and management of hearing loss in children with developmental disabilities. Sara received her Doctorate of Audiology (AuD) from Arizona State University in 2014.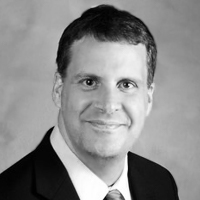 Todd A. Ricketts, Ph.D., Professor and Vice Chair, department of Hearing and Speech Sciences, Vanderbilt University Medical Center. He is the Director of the Dan Maddox Memorial Hearing Aid Research Laboratory. He has published more than 100 articles, books and book chapters including the recently published textbook, Essentials of Modern Hearing aids with his co-authors Gus Mueller and Ruth Bentler. He has also provided over 300 presentations both nationally and internationally. He continues to pursue a very active federally and industry funded research program studying the interaction between hearing aids and other hearing assistive technologies, listening environment, and individual differences as they impact the listening and communication experience. In addition, current work also focuses on enhancing cost-effectiveness and efficiency in hearing health care while maintaining high quality. He is a Fellow of the American Speech-Language Hearing Association (ASHA), past Editor of Trends in Amplification and the Journal of Speech Language and Hearing Research, and a past member of the American Academy of Audiology board of directors. He is currently vice-chair of American National Standards Institute (ANSI) S3 (Bioacoustics) committee. He is also a current member of the International Collegium of Rehabilitative Audiologists (ICRA). In addition to his research and service, Todd teaches and mentors students at Vanderbilt.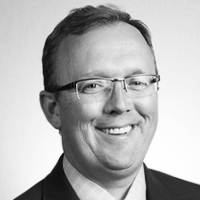 Brian Taylor is the Director of Practice Development & Clinical Affairs for Unitron. He is also the Editor of Audiology Practices, the quarterly publication of the Academy of Doctors of Audiology. During the first decade of his career, he practiced clinical audiology in both medical and retail settings. Since 2003, Dr. Taylor has held a variety of management positions within the industry in both the United States and Europe. He has published over 30 articles and book chapters on topics related to hearing aids, diagnostic audiology and business management. Brian is the co-author, along with Gus Mueller, of the text book Fitting and Dispensing Hearing Aids, published by Plural, Inc. He holds a Master's degree in audiology from the University of Massachusetts and a doctorate in audiology from Central Michigan University. Brian Taylor is the Director of Practice Development & Clinical Affairs for Unitron. He is also the Editor of Audiology Practices.
---