Meet the experts
Our Team
The robust AudiologyOnline course library is developed and overseen by an experienced team of audiologists and industry professionals.

Carolyn Smaka
AuD
Editor-in-Chief
April Dolan
AuD, CCC-A
CEU Administrator

Joanne Slater
AuD, CCC-A
Director, CEU Administration

Gus Mueller
PhD
Contributing Editor

Anna Smith
MS
Continuing Education Manager

Melissa Freund
BS
Sr. Continuing Education Manager
Christy Huynh
AuD
Managing Editor

Caitlin Grefe
Instructional Technology Specialist

Kimberly Rojas
CLSSBB, CMP, CLP
Instructional Technology Coordinator
---
Featured Presenters
AudiologyOnline instructors and guest editors are skilled clinicians and industry leaders whose courses consistently receive top ratings from our members.
Gary Jacobson, PhD, is a Professor in the Department of Hearing and Speech Sciences at Vanderbilt University and the Director of the Division of Audiology for the Vanderbilt Bill Wilkerson Center for Otolaryngology and Communication Sciences. He is the author or co-author of over 100 peer-reviewed publications and the co-editor of three textbooks covering vestibular sciences. He is the past editor of the American Journal of Audiology and current Editor in Chief of the Journal of the American Academy of Audiology. He is the recipient of both the Honors of the Association from ASHA, and the Jerger Career Award for Research in Audiology from the American Academy of Audiology.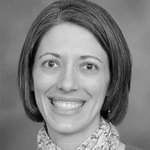 Sara Robinson, MA, CCC-SLP has worked as a speech-language pathologist at Boys Town National Research Hospital for the past eight years. She currently works in the Cochlear Implant Research Laboratory under the direction of Michelle Hughes, PhD, CCC-A. In this role, she specializes in providing aural rehabilitation for adult cochlear implant recipients.

Dr. Kirsten C. Wagener is head of the department Audiology and Projects at Hörzentrum Oldenburg GmbH and chief audiologist at HörTech gGmbH. PhD in physics from University Oldenburg 2003. Until 2005 she worked as postdoctoral researcher in the medical physics department of University Oldenburg, research area audiology and development of speech audiometric approaches. Kirsten C. Wagener is coordinator of publicly financed projects and industrial contract research in the realm of audiology, benefit evaluation, hearing devices.
---