Meet the experts
Our Team
The robust AudiologyOnline course library is developed and overseen by an experienced team of audiologists and industry professionals.

Carolyn Smaka
AuD
Editor-in-Chief

Joanne Slater
AuD, CCC-A
Director, CEU Administration
Nancy Adamson
MA, CCC-A
CE Administrator/Associate Editor

Gus Mueller
PhD
Contributing Editor

Anna Smith
MS
Continuing Education Manager

Melissa Freund
BS
Continuing Education Manager
Christy Huynh
AuD
Managing Editor

Caitlin Grefe
Instructional Technology Specialist

Kimberly Rojas
CLSSBB, CMP, CLP
Instructional Technology Coordinator
---
Featured Presenters
AudiologyOnline instructors and guest editors are skilled clinicians and industry leaders whose courses consistently receive top ratings from our members.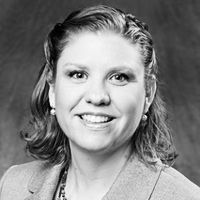 Lindsey Jorgensen is an associate professor at the University of South Dakota and is a Research Audiologist for the Department of Veterans Affairs in Sioux Falls, SD as well as in Pittsburgh, PA. She is also a clinical supervisor and has a research interest in the interaction between cognition and cognitive changes, hearing loss and hearing assistive technology.

Jonathan Vaisberg is a PhD/MClSc Candidate at the National Centre for Audiology at Western University, London, ON, Canada. Jonathan's research interests include the impact of hearing loss on music perception, and optimizing hearing aid sound quality for music.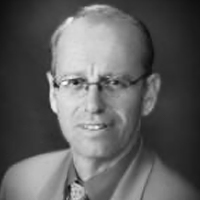 Ian Windmill is the Clinical Director of Audiology at Cincinnati Children's Hospital Medical Center and is adjunct Professor in the Department of Otolaryngology at the University of Cincinnati. He received his Bachelor's, Master's and Ph.D. degrees in Audiology from the Florida State University. He began his career at the University of Louisville School of Medicine as a faculty member in the Division of Communication Disorders of the Department of Surgery. For the last 10 years he was director of academic and clinical programs of the Division of Audiology. He began one of the first Au.D. programs at the University of Louisville School of Medicine, and was also responsible for the formation of NAFDA, the precursor to the Student Academy of Audiology. Dr. Windmill is a Fellow of the American Academy of Audiology and currently serves as President-elect and is past Chair of the Board of Directors of the Accreditation Commission for Audiology Education, In 2006, Dr. Windmill won the Larry Mauldin Award for Excellence in Education in the Hearing Healthcare Professions.
---