Meet the experts
Our Team
The robust AudiologyOnline course library is developed and overseen by an experienced team of audiologists and industry professionals.

Carolyn Smaka
AuD
Editor-in-Chief
April Dolan
AuD, CCC-A
CEU Administrator

Joanne Slater
AuD, CCC-A
Director, CEU Administration

Gus Mueller
PhD
Contributing Editor

Anna Smith
MS
Continuing Education Manager

Melissa Freund
BS
Sr. Continuing Education Manager
Christy Huynh
AuD
Managing Editor

Caitlin Grefe
Instructional Technology Specialist

Kimberly Rojas
CLSSBB, CMP, CLP
Instructional Technology Coordinator
---
Featured Presenters
AudiologyOnline instructors and guest editors are skilled clinicians and industry leaders whose courses consistently receive top ratings from our members.
Kelsey Krueger, AuD, CCC-A, is an Audiologist at University Hospitals Cleveland Medical Center. Kelsey received her Doctorate of Audiology degree from The Ohio State University. Her clinical experience includes diagnosis of hearing loss, fitting hearing aids, and evaluation and management of patients with cochlear implants and Baha.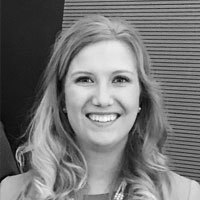 Ashley Price is currently enrolled in the University of South Dakota AuD program. She is expected to be awarded her doctoral degree in 2020. She currently serves as a research graduate assistant and works on the Health Resources and Services Administration grant for South Dakota Early Hearing Detection and Intervention Collaborative.
David Stockdale was appointed Chief Executive of the British Tinnitus Association (BTA) in February 2010. Since joining the BTA, David has doubled the income of the charity, hugely increased capacity, and enabled the BTA to support over ten times as many people to live well with tinnitus. The BTA has become the central component of the tinnitus community both in the UK and worldwide, providing leadership in effectively supporting self-management as well as seeking to pursue the ultimate goal of a cure. In the last few years, David has been building the platform to enable the BTA and the tinnitus research community to make a step-change in research activity and pursue the BTA's ultimate goal of 'A world where no one suffers from tinnitus.'
---