Meet the experts
Our Team
The robust AudiologyOnline course library is developed and overseen by an experienced team of audiologists and industry professionals.

Carolyn Smaka
AuD
Editor-in-Chief
April Dolan
AuD, CCC-A
CEU Administrator

Joanne Slater
AuD, CCC-A
Director, CEU Administration

Gus Mueller
PhD
Contributing Editor

Anna Smith
MS
Continuing Education Manager

Melissa Freund
BS
Sr. Continuing Education Manager
Christy Huynh
AuD
Managing Editor

Caitlin Grefe
Instructional Technology Specialist

Kimberly Rojas
CLSSBB, CMP, CLP
Instructional Technology Coordinator
---
Featured Presenters
AudiologyOnline instructors and guest editors are skilled clinicians and industry leaders whose courses consistently receive top ratings from our members.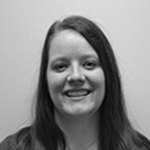 Chelsea Conrad, Au.D is a senior staff audiologist at Henry Ford Health System. She completed her AuD at the University of Wisconsin. Following completion of the externship at Henry Ford Health System in 2015, Dr. Conrad worked as a cochlear implant audiologist at University of Michigan Health System. Dr. Conrad rejoined the Henry Ford Health System in 2018. Her clinical areas include amplification, cochlear implants, and diagnostics. In addition to clinic, Dr. Conrad is also a part-time lecturer at Eastern Michigan University.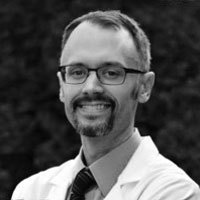 Kevin Liebe, AuD, is the President and CEO of Hearing Health & Technology Matters (HHTM). As an audiologist he has practiced in a variety of settings, including ENT, hospital, private practice and industry. Kevin is a past president and board member of the Washington State Academy of Audiology.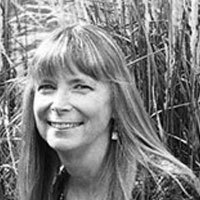 Deanna Meinke is currently a Winchester Distinguished Professor in the department of Audiology and Speech-Language Sciences at the University of Northern Colorado. She received her Master's in Audiology at Northern Illinois University and her Ph.D. from the University of Colorado. Her research topic is centered on the early detection and prevention of noise-induced hearing loss. Currently, her research projects are focused on measuring the auditory risk from impulse noise exposure, developing of educational gaming to promote hearing loss prevention, and the implementing a wireless automated hearing test systems designed for use outside of a sound-booth in various settings. She has served as past president of the National Hearing Conservation Association and the Colorado Academy of Audiology and is past-chair of the Safe-in-Sound Award expert committee. As Co-Director of the Dangerous Decibels®program her passion for changing knowledge, attitudes, beliefs and behaviors related to the prevention of NIHL and tinnitus is highlighted by her international collaborations with colleagues in the delivery of Dangerous Decibels®educator training workshops in the U.S., Australia, Brazil, Canada, New Zealand and Singapore (www.dangerousdecibels.org). Her favorite sound is the call of Sandhill cranes at dawn. She would like to know what is your favorite sound?
---