Meet the experts
Our Team
The robust AudiologyOnline course library is developed and overseen by an experienced team of audiologists and industry professionals.

Carolyn Smaka
AuD
Editor-in-Chief
April Dolan
AuD, CCC-A
CEU Administrator

Joanne Slater
AuD, CCC-A
Director, CEU Administration

Gus Mueller
PhD
Contributing Editor

Anna Smith
MS
Continuing Education Manager

Melissa Freund
BS
Sr. Continuing Education Manager
Christy Huynh
AuD
Managing Editor

Caitlin Grefe
Instructional Technology Specialist

Kimberly Rojas
CLSSBB, CMP, CLP
Instructional Technology Coordinator
---
Featured Presenters
AudiologyOnline instructors and guest editors are skilled clinicians and industry leaders whose courses consistently receive top ratings from our members.

Jan Heeren studied Physics at the University of Oldenburg, Germany, and graduated in the Medical Physics group in 2014. From 2012, he worked on several projects in the field of hearing aid evaluation and virtual acoustics at the university and the Hörzentrum Oldenburg. In 2016, he started in the R&D department at HörTech GmbH, Oldenburg, working on hearing aid evaluation methods. Apart from his scientific activities, he has conducted more than 500 events as a free-lancing audio engineer since 2008.
Dr. Gyl Kasewurm has owned and operated Professional Hearing Services (PHS) in Saint Joseph, Michigan for many years. The practice is known as a benchmark for the patient experience across the country. Dr. Kasewurm has earned many awards and honors including a Distinguished Achievement Award from the American Academy of Audiology but is most proud of the Leadership Award that was bestowed upon her by her local Chamber of Commerce. She was also recently honored as a Distinguished Alumnus by the Health and Human Services Department at Western Michigan University, an honor only bestowed on 98 of 17,000 graduates. Dr. Kasewurm is a well known author and sought after speaker and prides herself on her advice on taking a practice from Fine to Fabulous!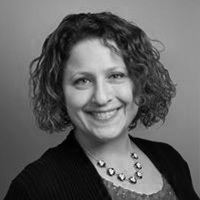 Megan Narron, AuD, is a clinical audiologist at the Yale Hearing and Balance Center specializing in cochlear implants, under Yale University's School of Medicine Department of Surgery. Since 2018, she has co-lead Yale's Adult Cochlear Implant Program. Prior to joining Yale she worked with implantable hearing technology for 20 years, both clinically and in industry, as a Clinical Territory Manager for Cochlear Americas. She completed her bachelor's degree from The State University of New York College at Geneseo, her master's degree from The University of Akron, and her Doctorate of Audiology from The University of Arizona AT Still University. She is a fellow of the American Academy of Audiology and a member of the American Speech Language-Hearing Association.
---