Meet the experts
Our Team
The robust AudiologyOnline course library is developed and overseen by an experienced team of audiologists and industry professionals.

Carolyn Smaka
AuD
Editor-in-Chief
April Dolan
AuD, CCC-A
CEU Administrator

Joanne Slater
AuD, CCC-A
Director, CEU Administration

Gus Mueller
PhD
Contributing Editor

Anna Smith
MS
Continuing Education Manager

Melissa Freund
BS
Sr. Continuing Education Manager
Christy Huynh
AuD
Managing Editor

Caitlin Grefe
Instructional Technology Specialist

Kimberly Rojas
CLSSBB, CMP, CLP
Instructional Technology Coordinator
---
Featured Presenters
AudiologyOnline instructors and guest editors are skilled clinicians and industry leaders whose courses consistently receive top ratings from our members.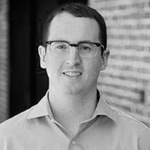 Will Diles is a licensed Hearing Aid Dispenser and is proud to be carrying on his family legacy of providing excellent hearing healthcare. Will graduated from California State University, Chico, in 2007, with a B.A. in Business Administration, and he has been working in the family business since 2010. Will has experience in every aspect of running a successful and growing multi-location hearing practice, and he enjoys mentoring colleagues who are doing the same by providing hands-on advice and assistance with the general management of a hearing aid practice.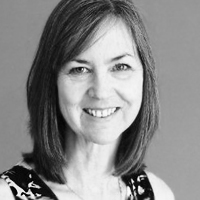 Jennifer Groth, MA, serves as Director, Medical Affairs in Global Marketing & Business Development for ReSound. Jennifer's history with Resound includes roles as senior research audiologist as well as product manager. Previous to joining ReSound, she worked as a clinical audiologist at the Gentofte University Hospital Department of Audiology in Denmark, and served as coordinator of an OAE-based neonatal hearing screening project for Copenhagen County. She holds a Master of Arts degree in Speech Pathology & Audiology from the University of Iowa.
Jonette B. Owen, AuD, is Assistant Dean, Practice and Assessment of Audiologic Medicine at Salus University. Dr. Owen's experience is multifacted, having served in clinical and academic settings, including substantial experience precepting. Dr. Owen obtained her AuD from Salus University. Dr. Owen is Chair of the Pennsylvania State Board of Examiners in Speech-Language and Hearing. Dr. Owen is a member of the National Acadmies of Practice as a Distinguished Practitioner and Fellow and a member of the Audiology Honor Society.
---