Meet the experts
Our Team
The robust AudiologyOnline course library is developed and overseen by an experienced team of audiologists and industry professionals.

Carolyn Smaka
AuD
Editor-in-Chief
April Dolan
AuD, CCC-A
CEU Administrator

Joanne Slater
AuD, CCC-A
Director, CEU Administration

Gus Mueller
PhD
Contributing Editor

Anna Smith
MS
Continuing Education Manager

Melissa Freund
BS
Sr. Continuing Education Manager
Christy Huynh
AuD
Managing Editor

Caitlin Grefe
Instructional Technology Specialist

Kimberly Rojas
CLSSBB, CMP, CLP
Instructional Technology Coordinator
---
Featured Presenters
AudiologyOnline instructors and guest editors are skilled clinicians and industry leaders whose courses consistently receive top ratings from our members.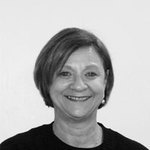 Debra Nussbaum, MA, ASHA Member, manages national projects on language development and communication support at the Laurent Clerc National Deaf Education Center at Gallaudet University. This includes coordination of their Cochlear Implant Education Center (CIEC). She earned her Master's Degree in Audiology from George Washington University and has worked at the Clerc Center since 1977; first as a pediatric audiologist and then in her current role. She has spearheaded national efforts in exploring considerations for facilitating listening and spoken language for children who also use sign (including children with cochlear implants). She has developed numerous resource materials, publications, and professional training workshops on this topic.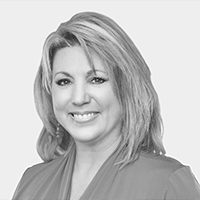 Jacque Scholl resides in Tulsa, OK, and has been in private practice almost 10 years. She is a graduate of Missouri State University and Arizona Health Sciences. She lives with her husband and two children - along with as many critters as she can fit in.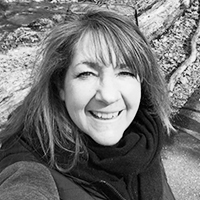 LaGuinn Sherlock, Au.D., is a clinical and research audiologist with over 25 years of experience in the field of audiology. She earned her Doctor of Audiology (Au.D.) from the University of Florida. She established expertise in the evaluation and management of tinnitus by attending training courses in Tinnitus Retraining Therapy, Neuromonics Tinnitus Treatment, and Progressive Tinnitus Management and by working with thousands of patients with a primary complaint of tinnitus. She is the president of the American Tinnitus Association. Prior to working for the Army Public Health Service as a research audiologist at Walter Reed National Military Medical Center, where she conducts research studies on the efficacy of tinnitus management and the impact of tinnitus on concentration, she spent nearly 20 years working at the University of Maryland Medical Center, home of one of the first tinnitus specialty clinics in the country.
---