Meet the experts
Our Team
The robust AudiologyOnline course library is developed and overseen by an experienced team of audiologists and industry professionals.

Carolyn Smaka
AuD
Editor-in-Chief
April Dolan
AuD, CCC-A
CEU Administrator

Joanne Slater
AuD, CCC-A
Director, CEU Administration

Gus Mueller
PhD
Contributing Editor

Anna Smith
MS
Continuing Education Manager

Melissa Freund
BS
Sr. Continuing Education Manager
Christy Huynh
AuD
Managing Editor

Caitlin Grefe
Instructional Technology Specialist

Kimberly Rojas
CLSSBB, CMP, CLP
Instructional Technology Coordinator
---
Featured Presenters
AudiologyOnline instructors and guest editors are skilled clinicians and industry leaders whose courses consistently receive top ratings from our members.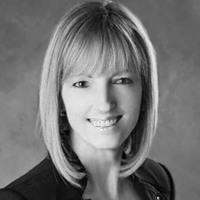 Dr. Mary Anne Larkin has been practicing audiology for over 30 years. She received her Masters degree from Purdue University and her Doctorate from the University of Florida. She founded Advanced Hearing Care in Charleston SC in 1993. She has served on numerous committees and boards on a state and national level. Dr. Larkin has presented at various professional conferences including ADA and AAA on starting, financing and marketing a private practice and adult aural rehab. She has written articles on private practice issues published in ADA's Feedback Journal. She has also received awards for her work promoting better hearing in the community including ADA's Leo Doerfler Award for Outstanding Clinical Service.
Fan-Gang Zeng is Director of the Center for Hearing Research and Professor of Anatomy and Neurobiology, Biomedical Engineering, Cognitive Sciences and Otolaryngology – Head and Neck Surgery at the University of California Irvine.
Lindsay Zombek, MS, CCC-SLP, LSLS Cert. AVEd is Team Lead and a Clinical Specialist in Speech Language Pathology at University Hospitals Cleveland Medical Center (Cleveland, OH). She provides aural rehabilitation for children and adults. She presents nationally on a variety of topics pertaining to adult aural rehabilitation and pediatric habilitation.
---