Meet the experts
Our Team
The robust AudiologyOnline course library is developed and overseen by an experienced team of audiologists and industry professionals.

Carolyn Smaka
AuD
Editor-in-Chief
April Dolan
AuD, CCC-A
CEU Administrator

Joanne Slater
AuD, CCC-A
Director, CEU Administration

Gus Mueller
PhD
Contributing Editor

Anna Smith
MS
Continuing Education Manager

Melissa Freund
BS
Sr. Continuing Education Manager
Christy Huynh
AuD
Managing Editor

Caitlin Grefe
Instructional Technology Specialist

Kimberly Rojas
CLSSBB, CMP, CLP
Instructional Technology Coordinator
---
Featured Presenters
AudiologyOnline instructors and guest editors are skilled clinicians and industry leaders whose courses consistently receive top ratings from our members.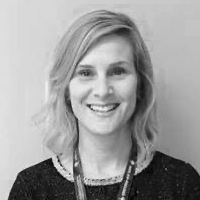 Sarah Coulthurst, MS is a pediatric audiologist in the Audiology Department at UCSF Benioff Children's Hospital Oakland. Sarah has been a part of the Cochlear Implant Team at Children's Hospital Oakland since 2000 and has served as their Clinical Director since 2008. She works with a diverse multi-disciplinary CI team to identify and manage newborns through 21 year olds with hearing loss. At her clinics they see varying degrees and types of hearing loss but many complex cases. She also mentors audiology extern students, pediatric residents and presents to hospital staff and residents in training.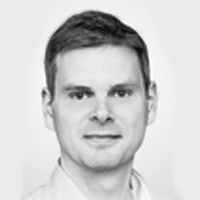 Søren Vase Legarth is Head of department at DELTA SenseLab,- an independent testing and
research lab specializing in perceptual evaluation of audio technologies and products including
hearing aids. He has been working in the field of sound quality evaluations since 2004 within the
areas of establishing test panels, setup lab facilities, develop test software and conducting client and
research projects.

Dr. Frank Musiek is a renowned hearing researcher, scholar, teacher and clinical audiologist. His research on electrophysiology and central auditory processing has led to the discovery and implementation of numerous tools that are widely used for assessment of the auditory brainstem and central auditory pathways. His research career has contributed in a substantial way to our fundamental understanding of the anatomy, physiology and neurophysiology of the human auditory system. In addition to his immense contributions to clinical science and practice, Dr. Musiek has demonstrated an untiring dedication to educating students, from undergraduates to postdoctoral research associates and medical students/ residents. Among many awards, in 2007 Dr. Musiek was presented the James Jerger career research award in audiology and in 2010 Honors of ASHA for contributions in audiology and auditory neuroscience.
Dr. Musiek has published over 180 refereed articles and presented over 400 invited lectures and seminars and nearly 350 papers at national and international conferences, research symposia and other venues around the world. He has developed four clinical audiologic tests, three of which are mainstays of the clinical central auditory test battery. He has published eleven books and authored no fewer than 50 book chapters. His keen research and insight into the areas of central auditory processing and dysfunction, anatomy and physiology of the auditory system and hearing assessment and diagnosis have earned him a national and international reputation as an authority on the human auditory system and hearing. He is presently a Professor in the department of Speech, Language and Hearing Sciences at the University of Arizona.
---