CareCredit & Allegro Credit
Contact Information
CareCredit & Allegro Credit
555 Anton Blvd, Suite 700
Costa Mesa, CA 92626
Website:
carecredit.com/providercenter/hearing
---
Contact Us: https://www.carecredit.com/contactus/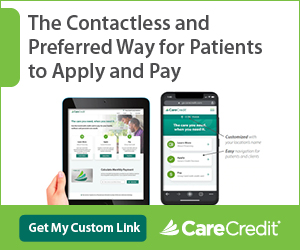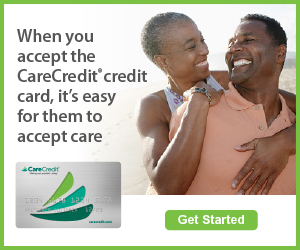 Already enrolled?
For more information about how to optimize CareCredit in your practice, call 800.859.9975 (press 1, then 6).
Not enrolled yet?
Call 800.300.3046 (press 5) to get started today at no cost.
For more hearing industry insights
and resources visit
---
CareCredit & Allegro Credit
Better Together
Every patient has different care and financial needs, the more options you have to offer, the more likely patients will find one that works for them. With the CareCredit credit card and Allegro Credit you can offer patients a comprehensive range of options, including promotional financing, that may empower them to move forward with care - from hearing tests and screenings, hearing devices and cochlear implant surgery to treatment for tinnitus and speech processors.
Here's how it works better — together.

CareCredit is a credit card, which means patients can use it again for future care needs at more than 250,000 locations nationwide. CareCredit can be used for veterinary, hearing, dental, cosmetic, vision care and more. Many patients like keeping their health, wellness and beauty expenses separate from their household expenses. With CareCredit patients have a flexible financial resource that may help them be prepared should they want or need care in the future.

Allegro Credit is a term loan, which means that patients have a consistent monthly payment that has a loan payoff end date. Many patients value predictability, like knowing the loan will be paid off on a specific date and prefer not to have another
credit card.
Empower your patients to begin treatment with CareCredit and Allegro Credit. Visit carecredit.com/hearing or contact 800.859.9975 (option 1). To discuss term loans, contact 877.744.2290 (option 1).
---
Read More