---
What's New
Ask the Expert
Meryl Epstein, MA
March 25, 2019
Ask the Expert
Karen Morris, MS
March 18, 2019
Interview
Don Kim, AuD, Jackie Phillips, AuD, Jeanette Fitzke, AuD, Keeley Moore, MA, Melissa Lebon, AuD, Ellen Frederick, AuD
March 18, 2019
Ask the Expert
Gabrielle Simone, AuD
March 11, 2019
Ask the Expert
Lance Brown, Kathleen Hill, Mona Dworsack-Dodge, AuD
March 4, 2019
---
Upcoming Live Webinar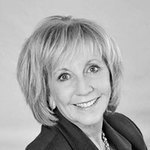 Gyl A. Kasewurm, AuD
Wed, Apr 3, 2019 at 12:00 pm EDT
This course will focus on how to provide unique patient focused care that is based on the views of culturally diverse patients. Employing practices that improve cultural sensitivity for patients will enhance the patient experience and positively infl... Read More
Course Details
---
CEU Courses
Access 1400+ online courses from leading experts and companies, and earn CEUs for only $99 a year!
Elizabeth Haley, AuD, Emily Jo Venskytis, AuD
Gary Jacobson, PhD, Richard Roberts, PhD, Kelsey Hatton, AuD
Browse All Courses
---
Meet our experts behind the scenes
Every day, our industry-leading experts develop courses + resources just for you. And each editor is a trained practitioner. (Just like you.)
Looking for an audiology or hearing aid dispenser job?
Our Career Center has thousands of jobs to choose from, including many international opportunities.