---
What's New
Interview
Bradley Stephenson, AuD, eMBA
January 21, 2020
Ask the Expert
Gabrielle Simone, AuD
January 6, 2020
Interview
Chris Howes
January 6, 2020
Interview
Emma Faye Rudkin
December 30, 2019
Article
Elizabeth Haley, AuD, Emily Jo Venskytis, AuD
December 30, 2019
Ask the Expert
Dave Smriga, MA
December 16, 2019
---
Upcoming Live Webinar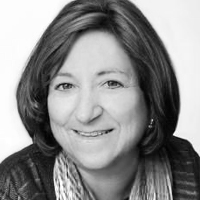 Terry Zwolan, PhD, Donna L. Sorkin, MA
Wed, Jan 29, 2020 at 12:00 pm EST
Cochlear implants are highly underutilized by people who could benefit and one of the most common reasons that people don't pursue the intervention is a misperception that they or their family will be paying for the device and related services out-... Read More
Course Details
---
CEU Courses
Access 1400+ online courses from leading experts and companies, and earn CEUs for only $99 a year!
Bill Diles, MA, Will Diles, BA, Adam Jasa, BA
Elizabeth Haley, AuD, Emily Jo Venskytis, AuD
Browse All Courses
---
Meet our experts behind the scenes
Every day, our industry-leading experts develop courses + resources just for you. And each editor is a trained practitioner. (Just like you.)
Looking for an audiology or hearing aid dispenser job?
Our Career Center has thousands of jobs to choose from, including many international opportunities.