HearingLife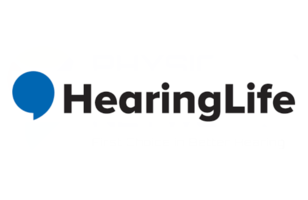 See HearingLife Job Listings
Contact Information
HearingLife
2501 Cottontail Lane
Somerset, NJ 08873
Phone: (732) 529-7148
Website:
hearinglife.com/
---
HearingLife
Thank you for your interest in joining HearingLife
As a premier hearing healthcare provider, we are constantly in search of talented and motivated professionals. If you are looking for an organization that will provide you with unique growth opportunities in a dynamic setting, Total Hearing Care would like to hear from you. Please e-mail your resume jbw@hearinglife.com.
Working at Hearing Life:
With over 90 offices throughout the country, HearingLife is the area's largest privately owned professional provider of Hearing Healthcare. Over the years our company's success has depended on its reputation for professionalism, patient care and providing a choice of the world's finest hearing devices. We have built a solid reputation of trust with both our patients and employees.
Who we are:
We place great emphasis on investing in training and advanced technology. We promote a culture where motivated, patient-oriented employees can flourish to their full potential.
Patient Focus:
Through the years industry knowledge and experience, coupled with our technical expertise, we add amazing value to our patient's amplification product experience. Every day we are entrusted with our patients' challenging issues, and they rely on HearingLife to recommend the best course of action. Patient satisfaction is the key to our record of proven success.
Training and Development:
HearingLife offers a unique dispenser training program. We have assisted countless professionals in obtaining their licenses. Please contact us to inquire about this program.
At all times relevant, we also encourage our employees to grow their skill set. We provide internal and external learning offerings in support of your hearing health career.
Salary and Benefits:
We offer competitive salaries and comprehensive benefits.
---
Read More