Beltone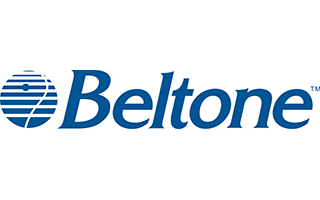 See Beltone Job Listings
Contact Information
Beltone
2601 Patriot Blvd.
Glenview, IL 60026
Phone: 800-235-8663
Local Telephone: 847-832-3300
Website:
beltone.com/careers.aspx
---
Beltone
Helping the World Hear Better
Founded in 1940, Chicago-based Beltone is part of the GN Hearing Care Group, utilizing advanced technology to produce hearing aid instruments sold in the United States, Canada and over 50 countries worldwide. In addition to providing outstanding service and support for its U.S. hearing care network operating in over 1,500 offices in North America, Beltone remains the most trusted brand for quality products and care among its patients and adults aged 50 and older.



Recognized as the "most trusted name" in hearing care, and with a patient-satisfaction rating topping 95%, Beltone offers exciting career opportunities to the best and the brightest. We currently have ownership, HIS/Audiology and corporate opportunities available. Please visit www.beltone.com/beltone-careers/careers.aspx, or contact beltonejobs@beltone.com.
---
Read More