ReSound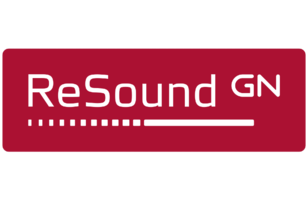 Contact Information
ReSound
8001 E Bloomington Freeway
Bloomington, MN 55420
Phone: (800) 248-4327
Fax: (952) 769-8001
Website:
resoundpro.com
Email:
gnresound@gnresound.com
---
---
ReSound
Sounds natural, feels natural, and connects naturally
At ReSound, we want people with hearing challenges to connect to the world around them in the most natural and intuitive way. Our goal is that using hearing aids feels as natural as possible. For this, we balance nature with science in perfect harmony, designing hearing solutions that perfectly fit the user's life, organically, instead of requiring them to fit their life around their hearing loss.
With Resound OMNIATM, your patients can hear their best in noise – now available in a full line-up of styles, including a new Mini RIE and rechargeable customs. ReSound OMNIA offers the only beamforming in the industry to improve hearing in noise without feeling cut off. It's also the only hearing solution to simultaneously combine two benefits – narrow beamforming directionality for hearing in noise, plus omni directional listening – for a natural listening experience.1 The result? An incredible 150% improvement in speech understanding in noise.2
For more information visit, www.pro.resound.com.
1 Jespersen et al (2022), Woodward et al (2022) & Braendgaard M. (2020)
2 4.36 dB SNR improvement compared to legacy products. Jespersen et al (2022)

---
Read More
Videos
News
GN Hearing Pioneers the Next Era of Hearing Through Sound, Design and Connectivity with the Launch of ReSound Nexia
September 28, 2023 GN Hearing, the global leader in hearing aid innovation, today announces the launch of its next generation hearing aid family, ReSound Nexia, including two non-rechargeable RIE models and a new rechargeable microRIE.
ReSound "Gift of Hearing" Campaign Helps Hundreds
May 23, 2023 ReSound today announces that 260 people received 519 hearing aids free of charge as part of the annual Gift of Hearing donation campaign that ran December 2022 through April 2023.
GN Hearing & Soundly Present 'World of Sound' Art Project to Increase Awareness on Hearing Health
March 3, 2023 GN Hearing, the global leader in hearing aid innovation, and Soundly, a consumer education resource for hearing wellness, have partnered on the "World of Sound" digital art project to increase awareness on hearing health and protection.
Beltone Expands its Award-Winning Beltone Achieve™ Hearing Aid Portfolio with Four Additional Styles including a New miniRIE
February 7, 2023 Beltone has announced the expansion of its CES® Innovation Award winning Beltone Achieve™ hearing aid portfolio to include four additional style options for providers and patients to choose from, including the brand new miniRIE style.
GN Expands Groundbreaking ReSound OMNIA Family Enabling More People to Hear Their Best in Noise
February 7, 2023 GN Hearing announces the expansion of the popular ReSound OMNIA family, providing more options to address the biggest unmet need for people with hearing loss: hearing speech in noisy environments. 
GN Awarded Three CES 2023 Innovation Honorees
November 17, 2022 GN today announced that it has been crowned CES® 2023 Innovation Awards Honoree for three of its leading technologies.
ReSound Gift of Hearing Campaign Begins November 18
November 16, 2022 ReSound, the global leader in hearing aid innovation, today announced that it will again look to partner with hearing care professionals in the Gift of Hearing campaign.
Beltone Now Carries Jabra Enhance Plus OTC Hearing Aids Nationwide and Online
October 18, 2022 Beltone, named America's #1 Hearing Care Retailer & Best in Customer Service by Newsweek, announced today that the recently approved Jabra Enhance Plus OTC hearing aids are now available at participating Beltone locations nationwide and online with no appointment necessary.
Jabra Hearing Enhancement Earbuds Now Available Over the Counter
October 17, 2022 GN, the global leader in intelligent audio solutions, today announces that the Jabra Enhance Plus hearing enhancement earbuds are now available over the counter (OTC).
GN to Help Millions of Americans With Unaddressed Hearing Loss Thanks to the New OTC Hearing Aid Category
August 17, 2022 FDA has released the OTC hearing aid regulations, with intent to increase access for people with untreated hearing lossGN is committed to support that ambition, helping more people get started on their hearing journey.
GN Launches New Technology Platform to Address the No.1 Hearing Aid Challenge: Hearing Speech in Noise
August 16, 2022 GN Hearing, the global leader in hearing aid innovation, today announces the launch of ReSound OMNIA – a new hearing aid platform that will set a new standard in hearing technology and improve how people interact with the world around them.
New Custom Made by Resound Rechargeable Hearing Aids: The Most Advanced Technology in a Stylish Design 
June 16, 2022 GN Hearing, the global leader in hearing aid innovation, announces the most advanced, rechargeable Custom made by ReSound hearing aids.
ReSound "Gift of Hearing" Campaign Helps Hundreds
June 8, 2022 Annual philanthropic effort provides ReSound ONE hearing aids to those in need.
Beltone Expands Portfolio with New Beltone Imagine Behind-the-Ear Hearing Aid Offering Outstanding Sound Quality for Those with Challenging Hearing Loss
February 8, 2022 The new Beltone ImagineTM Behind-the-Ear hearing aids deliver world-class technology to people who really need it – those with moderate to severe hearing loss – providing exceptional sound quality, best-in-class rechargeability as well as hands-free calls for iPhone and iPad.
New Jabra Hearing Enhancement Earbuds Launching Now
February 8, 2022 GN, the global leader in intelligent audio solutions, announces availability of the first-of-its-kind innovative Jabra Enhance™ Plus earbuds engineered for hearing enhancement in the US on February 25, 2022.
GN Brings Outstanding Sound Quality and Hands-Free Calls to More People with New ReSound ONE Hearing Aids
February 7, 2022 GN Hearing have expanded their ReSound ONE portfolio today with a new Behind-the-Ear (BTE) model for those with moderate to severe hearing loss. Called, ReSound ONE BTE, the new hearing aids deliver outstanding sound quality and convenient hands-free phone and FaceTime calls from iPhone and iPad. With best-in-class rechargeability, ReSound ONE BTE provides more than a full day of use on just one charge for worry-free use all day.
GN Hearing to Donate $5 for Hearing Aids Sold Throughout Black History Month
February 1, 2022 GN Hearing, the global leader in hearing aid innovation, today announced that it will donate $5 to the GN Hearing Scholarship for every ReSound ONE™, Beltone Imagine and Audigy AGX hearing aid sold in February, Black History Month.
ReSound Donates $25,000 to Hearing Loss Association of America
December 16, 2021 Donation made on behalf of all hearing care professionals serving their communities.
GN Hearing Acquires New York Based Lively – A Leader in Online Hearing Care
December 15, 2021 GN Hearing acquires New York based Lively – a leading online hearing care and digital marketing platform, enabling consumers to explore, purchase and receive hearing care from licensed hearing care professionals in the U.S. all from the comfort
ReSound Teams Up with Hearing Care Professionals to Donate $1 Million of Hearing Aids
November 17, 2021 ReSound is excited to announce that we will once again be partnering with hearing care professionals in our "Gift of Hearing" campaign.
Articles
Universal Design Makes "Custom by ReSound" a Pleasure to Fit, Charge and Wear
January 3, 2023 M. Lisa Sjolander, AuD The article discusses the importance of testing with users with different abilities. Further coverage of formative testing and universal design will be discussed.
Covid and Masking, A Catch 22
December 12, 2022 M. Lisa Sjolander, AuD, Kimi Nina Moeller, MA, Anthea Bott, PhD This article provides insight in understanding the impact of COVID-19 on hearing impaired people. It describes changes in attitudes from 2021 to 2022.
What Big Data Has to Say About Individual Differences in Hearing Aid Use: Insights From GN Online Services (Gnos)
June 13, 2022 Anthea Bott, PhD, Tobias Piechowiak, Jennifer Groth, MA, Charlotte Thunberg Jespersen, MA This article provides insight in hearing aid wear time from a large manufacturer database. It explores the contribution of some known variables such as hearing loss severity, age, gender, and others to hearing aid wear time.
Snapshot of the Impact of Covid-19 on People with Hearing Loss in Chicago, Illinois and Copenhagen, Denmark
February 21, 2022 M. Lisa Sjolander, AuD, Kimi Nina Møller, MA, Anthea Bott, PhD A review of a study examining the impact of COVID-19 on hearing impaired people in two different geographic regions, and how the current results compare to research on patients earlier in the COVID-19 pandemic.
Sizing Up Hearing Aids in the 21st Century: Is There Still Room for Improvement?
August 11, 2020 Jennifer Groth, MA, Dorea Ruggles, PhD, John Ellison, MS Although hearing aids are unlikely to solve all hearing related issues, the positive effects of wearing hearing aids are well-documented and appreciated by users. This article discusses the status of hearing aid technology today and its future directions.
ReSound Relief In-App Survey: Understanding How People with Tinnitus Use the App to Manage Sleep Behavior
April 6, 2020 Michael Piskosz, MS To better understand user's interactions with the ReSound Relief app, in regards to sleep behavior, an in-app survey was conducted and data analytics were analyzed.
The Power of the Demo: An Innovative Field Study Offers a New Perspective
August 26, 2019 Jennifer Schumacher, AuD, Meredith Buemi, AuD, Jennifer Groth, MA Hearing care professionals can gain valuable insights to what their patients' initial listening experiences might be like simply by listening to the hearing aids. In a novel experiment designed to put Hearing Care Professionals in the shoes of their patients and to illustrate how sound quality can positively color the initial experience trying hearing aids, ReSound field representatives were trained to demo ReSound LiNX Quattro hearing aids on HCPs in a similar way that HCPs might do with their patients.
Tinnitus Management in the Digital Age: The Efficacy of ReSound Relief
June 10, 2019 Michael Piskosz, MS This course will discuss the role that ReSound Relief can play in tinnitus management, as well as review data to show that it is an effective tinnitus management tool for those people struggling with tinnitus.
ReSound Relief: Tinnitus Management in the Digital Age
November 19, 2018 Michael Piskosz, MS It is challenging to provide appropriate tinnitus services relative to the number of people who are seeking help, and mobile apps could help fill the void. This paper discusses the clinically validated components of the ReSound Relief app, its efficacy in helping to manage tinnitus, and how data collected in the app is used.
Evaluation of Modern Remote Microphone Technologies
September 5, 2018 Jace Wolfe, PhD, CCC-A Using remote microphone technology is the most effective method to improve speech recognition in noise for hearing aid users, with a variety of different remote microphone solutions available today. In this investigation, adult hearing aid users were tested with their hearing aids alone and in combination with three remote microphones differing in the type of microphone and gain behavior.
ReSound Advanced Technology: An Overview of Tinnitus Management
July 30, 2018 Michael Piskosz, MS This course will provide an overview of the ReSound Tinnitus Management package. We will review tools such as the Relief app, Tinnitus Sound Generator, and how best to incorporate these tools into successful tinnitus management.
Hearing Ecosystems: How Hearing Professionals Can Meet the Needs of Today's Hearing Aid Users
November 21, 2017 Laurel A. Christensen, PhD, Tammy Stender, AuD, CCC-A Hearing aids have limitations that mean they do not always offer optimum benefit. This article reviews evidence of how hearing aid accessories supplement hearing aid performance, and offers guidance on how to implement them in everyday fittings.
Introducing ReSound ENZO 3D
November 15, 2017 Tammy Stender, AuD, CCC-A This course is an introduction to the new ReSound super power hearing instrument family: ReSound ENZO 3D, which brings the benefits of LiNX 3D to the super power market.
An Innovative and Cost Effective Approach to Wireless Remote Microphones in Schools
October 2, 2017 Megan Quilter, AuD, Neil Wright, AuD This article reviews the use of Hearing Assistive Technology in educational settings and presents a cost-effective solution for usage of the most commonly recommended technology.
Introducing ReSound LiNX 3D: The Future of Smart Hearing
August 7, 2017 Laurel Christensen, PhD I'm pleased to be able to introduce you to our latest product, ReSound LiNX 3D. Several years ago, we made a decision to go down a different wireless technology path than our competitors, and with good reason: wireless accessories and wireless systems were cumbersome and not widely used. Hearing aid users were required to wear something around their neck, they were bulky and not very discreet. In 2008, when we were looking into developing a wireless system, we knew that 2.4 GHz would be the way of the future, and we decided to develop our wireless at 2.4 GHz.
ReSound Relief: A Comprehensive Tool for Tinnitus Management
June 23, 2017 Michael Piskosz, MS The Resound Relief app is a comprehensive tool that addresses all aspects of tinnitus management, not just the sound therapy component. With regular updates and collaborations with key opinion leaders in tinnitus research and treatment, the ReSound Relief app continuously evolves to offer more benefits to both tinnitus patients and clinicians. This course reviews the components of the ReSound Relief app along with the underlying rationale and evidence for its features.
How Accurate are Environmental Classifiers in Hearing Aids?
April 21, 2017 Tao Cui, AuD, Jennifer Groth All modern hearing aids with any kind of automatic functionality use analysis of the acoustic environment. The most basic is the compression system, which uses level detectors to determine how much gain should be applied to the input signal according to the amplification scheme. However, when speaking of environmental classification, what we usually mean is the system by which the hearing aid decides what sort of listening situation it is in.
Wireless Technology: Where Have We Been? Where Are We Now? Where Are We Going?
August 22, 2016 Stephen A. Hallenbeck, AuD Within the last several years, many wireless technological advances have occurred within the hearing aid industry. These advances include the concept of near field magnetic induction, followed by Bluetooth (i.e., radio frequency transmissions, or RF), and other proprietary radio frequency transmissions.
Hearing Aid Directionality with Binaural Processing
May 23, 2016 Jennifer Groth, MA The fact that two ears are better than one is well-established. The human auditory system integrates information from both ears providing benefits in terms of loudness, localization, sound quality, noise suppression, speech clarity and listening in noise. The ability to selectively attend to particular sounds, like a single voice among many talkers, is one of the most amazing and significant benefits of binaural hearing.
ReSound's Directional Philosophy
April 18, 2016 John Nelson, PhD Dr. John Nelson: Today I will discuss how ReSound implements directional processing in our hearing aids. We know that directional hearing aids provide a significant benefit in laboratory settings. When conducting studies, we will typically place a listener in an audio sound booth in a controlled listening situation. An example of a controlled listening situation is where a speech signal comes from the front of the listener, and noise comes from the back. This setting does not represent a real-world situation. However, when we perform laboratory studies, we must control them so that we know what we are looking at and we can measure and evaluate the data. Therefore, when we obtain our results, we can go back and analyze what did or did not cause a directional benefit. Additionally, in a laboratory, the speech and noise may be spatially separated (i.e., they are not coming from the same direction). This is also a cue that allows directional hearing aids to work better, because they can focus in on different directions, being able to provide better audibility and better understanding from different situations.
Ask the Expert
What Are the Tinnitus App Statistics for the ReSound Relief App?
September 23, 2019 Michael Piskosz, MS What are the tinnitus app statistics for the ReSound Relief app?
How Accessible is the ReSound Relief App?
August 19, 2019 Michael Piskosz, MS How accessible is the ReSound Relief app for patients with tinnitus?
Can I Personalize the ReSound Relief App?
July 19, 2019 Michael Piskosz, MS Can I personalize the ReSound Relief app for my patients with tinnitus?
Why Doesn't the Simulated Display in the Fitting Software Match the Actual Output in My Patient's Ear?
August 27, 2018 Jennifer Schumacher, AuD When I create a new hearing aid fitting for a patient, why doesn't the simulated display in the fitting software match the actual output in my patient's ear?
How can Teleaudiology Improve Care for Hearing Aid Users?
April 2, 2018 Thumper Johnson, MA, CCC-A/SLP How has comprehensive remote fine-tuning, or teleaudiology, revolutionized the hearing care industry?
What Are the Latest Advances in Hearing Aid Personalization and Teleaudiology?
September 25, 2017 Dave Fabry, PhD What are the latest advances in hearing aid personalization and teleaudiology from ReSound?
How Does ReSound Aventa Prescribe MPO, and What is the Rationale?
August 22, 2016 Jennifer Schumacher, AuD, Jennifer Groth, MA How does ReSound Aventa prescribe MPO and what is the rationale?
What is GN Hearing Doing to Support Users and Hearing Healthcare Professionals in this Evolving Industry?
July 11, 2016 Anders Hedegaard Led by innovations in technology, the landscape of hearing healthcare is changing. What is GN Hearing doing to support users and hearing healthcare professionals in this evolving industry?
Fitting FM Systems: Why is it Important to Set Goals?
July 5, 2016 Neil Wright, AuD FM patients can vary widely in both in audiological characteristics and needs. Are there any straightforward rules for fitting FM systems that can apply broadly across all FM patients?
When Should I Introduce Wireless Technology in the Fitting Process?
April 25, 2016 Stephen A. Hallenbeck, AuD I find myself introducing wireless accessories to my patients during follow-up appointments to help with specific problems. Sometimes this works, but often backfires. What strategies are there to introduce wireless technology earlier in the fitting process?
How Does ReSound Implement Research Findings in Cognition and Hearing into its Signal Processing?
February 15, 2016 Tammy Stender, AuD, CCC-A How does ReSound implement research findings in cognition and hearing into its signal processing?
How Have Wearables Expanded Access for People with Disabilities?
August 24, 2015 Morten Hansen It's been 25 years since the Americans with Disabilities Act was passed, and as an audiologist I've seen a lot of changes during that time. Is the growth of wearables having an impact in this area?
Is the ReSound Portfolio of Smart Hearing Aids Available with Android Phones?
March 16, 2015 Jennifer Seelman Is the ReSound portfolio of smart hearing aids available with Android smart phones?
What's New with the ReSound Tinnitus Portfolio?
February 16, 2015 Michael Piskosz, MS What's new with the ReSound tinnitus portfolio?
How Do I Adjust Hearing Aids for Own Voice Complaints?
August 25, 2014 Jennifer Groth How do I make adjustments to the hearing instrument for own voice complaints?
When Hearing Aids Cause Itchy Ears, What Can be Done?
July 28, 2014 Tao Cui, AuD What can you do when the patient says the hearing instrument is making their ears itch?
Why do I Need Tinnitus Features in Hearing Aids?
June 23, 2014 Michael Piskosz, MS, CCC-A Why do I need tinnitus features in the hearing aid when patients report relief even without any special features?
Can I Put a Rechargeable Battery in my Hearing Aid?
May 12, 2014 Tao Cui, AuD Can I Put a Rechargeable Battery in my Hearing Aid?
What can be Done to Improve Speech Intelligibility on the Phone?
March 31, 2014 Jenny Nesgaard Pedersen, AuD What can be done to improve speech intelligibility on the phone?
How is it Possible to Stream Audio Directly from the iPhone® to Hearing Aids?
February 24, 2014 Jennifer Groth How is it possible to stream audio directly from the iPhone® to hearing aids? When will this be available for other cell phone platforms?
Interviews
Hearing Better in Noise: How ReSound Neuromorphic Technology Uses the Natural Power of the Brain
February 1, 2023 Andrew Dittberner, PhD Directional microphones in hearing aids can help people hear better in noise, provided specific conditions are met. But they can also interfere with a person's listening intent when desired sounds are reduced. In this interview, Andrew Dittberner, Head of Research at GN Hearing, discusses how combining the strengths of technology with those of the human brain – a neuromorphic approach – creates a solution that helps hearing aid users hear better in noise without disconnecting them from their surroundings. This unique approach culminates in the ReSound OMNIA, which improves on the previous product generation with an astonishing added 4.36 dB signal-to-noise ratio for speech understanding in noise without limiting access to the surrounding soundscape.
Exciting Times in Hearing Care: GN CEO Gitte Aabo Shares Insights, Perspectives
February 1, 2022 Gitte Pugholm Aabo, MBA Interview with Gitte Aabo, President and CEO of GN Hearing on innovation at GN Hearing and her thoughts on the future of the hearing aid industry.
Teleaudiology and ReSound ONE: A Patient Perspective
June 14, 2021 Daniel Alexander After a year full of adversity, health concerns and financial pressures, hearing aid practice Aiken Audiology joined forces with ReSound Gives Sound, a nationwide campaign to donate $1 million worth of hearing aids to people living with hearing loss.
Introducing ReSound Key – Everyone Deserves Great Hearing
March 1, 2021 Laurel A. Christensen, PhD An interview with Laurel Christensen, PhD, Chief Audiology Officer at GN Hearing
Introducing ReSound ONE – Hearing as Nature Intended
August 31, 2020 Laurel A. Christensen, PhD Interview with Laurel Christensen, PhD, Chief Audiology Officer of GN Hearing regarding the launch of ReSound ONE.
ReSound Discusses Danish Trade Mission and Advancing the Smart Hearing Portfolio
December 12, 2016 Kim Lody Interview with Kim Lody, North America President & SVP, GN Hearing
ReSound LiNX2 Empowers Patients, & App for Apple Watch Coming Soon
April 13, 2015 Anders Hedegaard Interview with Anders Hedegaard, CEO, GN ReSound
ReSound Wows CES Attendees with MFi, Announces Expansion to Android Platform
January 19, 2015 Michael Piskosz, MS, Jennifer Seelman Interview with Jennifer Seelman and Michael Piskosz, ReSound
Introducing ReSound LiNX, Made for iPhone Hearing Aid
March 24, 2014 Laurel Christensen, PhD Interview with Laurel Christensen, PhD
Hearing Aid Reliability and IP Ratings: Fact v. Fiction
January 13, 2014 Jennifer Groth, Torben Groth Interview with Torben Groth and Jenny Groth, ReSound
Interview with Jennifer Groth and Torben Groth, ReSound
August 19, 2013 Torben Groth, Jennifer Groth Topic: Hearing Aid Battery Life - Is it Getting Better or Worse?
Interview with Kimberly S. Herman, President, ReSound
June 10, 2013 Kimberly S. Herman Topic: ReSound Moments
Interview with Brian Tsuchiya, Jennifer Carlson, and Vince Maye, ReSound
November 12, 2012 Vince Maye, Brian Tsuchiya, Jennifer Carlson Topic: Introducing ReSound Verso IIC
Interview with Kevin Mensink, Vice President of Marketing, GN ReSound
June 25, 2012 Kevin Mensink Topic: ReSound Unite™ Mini Microphone
Interview with Mary Rapaport and Kevin Mensink, ReSound
April 23, 2012 Mary Rapaport, Kevin Mensink Topic: ReSound Update - New Resources for Professionals Including ClearPath App and Consumer Marketing Services
Interview with Laurel Christensen, Ph.D., Chief Audiology Officer, ReSound
October 10, 2011 Laurel Christensen, PhD Topic: ReSound's Advances in Amplification Symposium - Meeting the Needs of Aging Adults, Online Conference November 7 - 11, 2011
Interview with Jenny Groth, M.A., Director of Audiology Communication, ReSound
July 11, 2011 Jenny Groth, MA Topic: Wireless Hearing Aid Technology - Misconceptions & Facts
Interview with Laurel Christensen, PhD - Introducing ReSound Alera
September 20, 2010 Laurel Christensen, PhD Topic: Introducing ReSound Alera™
Interview with Michael Piskosz, M.S., Global Audiologist, ReSound
August 9, 2010 Michael Piskosz, MS Topic: ReSound Live™TS
Interview with Laurel Christensen, Ph.D., Vice President, Research and Development, GN ReSound Group
September 28, 2009 Laurel Christensen, PhD Topic: Introducing ReSound Live™