INVENTIS • Audiology & Balance Equipment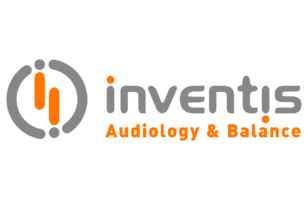 Contact Information
INVENTIS • Audiology & Balance Equipment
2503 S Washington Ave #586
Titusville, FL 32780
Phone: 1-844-683-6847
Website:
inventis.it/
Email:
info@inventis.us
---
---
INVENTIS • Audiology & Balance Equipment
Innovative. Reliable. Smart.
Inventis is an audiology leader providing instrumentation and software solutions to hearing and balance care professionals around the world. From our team of engineers to our worldwide distributors, Inventis is committed to being a reliable and innovative manufacturer of medical devices. Inventis develops and manufactures cutting-edge audiology equipment including, audiometers, middle ear analyzers and hearing aid fitting solutions.
---
Read More
Videos
News
Inventis Showcases Its Innovative Clinical Diagnostic Instrumentation at FCOM 2022
October 21, 2022 Inventis showcases its innovative Clinical Diagnostic Instrumentation at FCOM 2022.
Inventis Showcases Its State-Of-The-Art Equipment in a Completely New Way
September 22, 2022 One of the most awaited moments for hearing care professionals is coming up: the 66th International EUHA Congress 2022, and the industrial exhibition will take place from October 12 to 14 in Hannover, Germany.
Inventis Showcases Trumpet Rem System and Harp Plus Advanced Diagnostic Audiometer
August 26, 2022 the 70th Annual IHS Convention & Expo, which will be held from September 15 to 17 at the JW Marriot San Antonio Hill Country Resort & Spa, in Texas.
Inventis Showcases Its Innovative Audiological Equipment and Maestro Software, a Special Orchestra Conductor
July 19, 2022 Inventis will participate in the 2022 Florida Academy of Audiology Convention, to be held at the Wyndham Grand Orlando Resort Bonnet Creek, in Orlando, Florida.
Inventis Showcases Revolutionary Satellite Tele-audiology System at AAA 2022 + HearTECH Expo
April 26, 2022 Audiology leader Inventis showcased its Satellite tele-audiology system at the AAA 2022 + HearTECH Expo, which was held in St. Louis, Missouri, from March 30 to April 2.
Inventis Announces Satellite Tele-Audiology Solutions
June 8, 2021 Inventis, announces the launch of Satellite tele-audiology solutions, the first technology that allows you to perform real-time remote diagnostic tests, thanks to the use of an ANSI-certified audiometer and an embedded audio-video platform.
Ask the Expert
Why is it Important to Alert the Patient During Vestibular Testing?
November 15, 2022 Amy Lennox, AuD Why is it important to alert the patient during vestibular testing?
Why Should I Try the SYNAPSYS VNG Wireless System by Inventis for My Patients?
October 17, 2022 Anna Scala Why should I try the SYNAPSYS VNG wireless system by Inventis for my patients?
How Can My Equipment Help Me Meet the Needs of the Changing Audiology Landscape?
September 12, 2022 Keeley Moore, AuD How can my equipment help me meet the needs of the changing audiology landscape?
Can I Perform Verification of Hearing Aid Fittings and Validation in FF using my Trumpet System?
August 22, 2022 Anna Scala Can I perform verification of hearing aid fittings and validation in FF using my Trumpet system?
How can I Perform the Stenger Test on the Piccolo Audiometer?
June 24, 2022 Mel Gross, AuD I have a Piccolo audiometer and would like to do a Stenger Test. I do not see the Stenger as an option in the tool bar of the Maestro software. How can I proceed?
Speech Intelligibility Index (SII) and Percentile Analysis: Must-Have Tools in Your Fitting Software
May 16, 2022 Anna Scala How are the SII and Percentile Analysis tools used when fitting hearing aids?
What is the TEN Test, and Can I Do This Test With My Inventis Audiometer?
April 18, 2022 Mel Gross, AuD What is the "TEN test" and can I do this test with my Inventis audiometer?
What are the Fundamental Rules When Performing a vHIT?
March 21, 2022 Enrico Armato, MD What are the fundamental rules when performing a vHIT?
How Can I Tinnitus Match to a Known Stimulus with Inventis Piano Plus?
March 14, 2022 Mel Gross, AuD Some tinnitus sound therapies require matching the tinnitus to a known stimulus. How can I do this with an audiometer?
What is the Frequency Spectrum of the Vestibular System?
March 7, 2022 Enrico Armato, MD What is the frequency spectrum of the vestibular system?
How Can I Measure Speech Recognition with the Oldenburg International Matrix Test and Inventis Trumpet System?
March 1, 2022 Anna Scala How can I measure speech recognition with the Oldenburg International Matrix test and Inventis Trumpet system?
What Preliminary Technical Steps Must be Followed Before VNG ?
December 13, 2021 Enrico Armato, MD What preliminary technical steps must be followed before VNG?
Why Do Rotary Tests Still Have a Significance in Vestibular Diagnostics?
December 13, 2021 Enrico Armato, MD Why do rotary tests still have a significance in vestibular diagnostics?
What Pre-test Instructions Must be Given to the Patient Before VNG?
November 29, 2021 Enrico Armato, MD What pre-test instructions must be given to the patient before VNG?
Why Do We Need Preliminary Procedures to VNG?
November 15, 2021 Enrico Armato, MD Why do we need preliminary procedures to VNG?
How Do I Perform Pediatric Tests with Piano Plus VRA from Inventis?
November 1, 2021 Anna Scala How do I perform pediatric tests with Piano Plus VRA from Inventis?
Interviews
The Clinical Importance and Use of Inter Module Communication
July 25, 2022 Massimiliano Piatto Interview discussing the Inter Module Communication (IMC) protocol.
Symphonia Virtual Sound Environment Software from Inventis Enables Patients to Experience the Benefits of Hearing Aids in Simulated Real World Environments
March 29, 2022 Anna Scala, Chiara Comini, AuD Symphonia enables hearing care professionals to simulate real world listening scenes so that patients can experience the benefits of hearing aids and advanced hearing aid features. Symphonia provides background noises and 360° directional sound sources, and allows the professional to change the angle and distance from which sounds are perceived by the patient in real time.
Real-Ear Measurements with the Simple, Intuitive and Complete Trumpet REM System from Inventis
November 29, 2021 Massimiliano Piatto, Mel Gross, AuD Conducting real ear measurements (REM) is the most efficient and effective way to ensure patients achieve the best fittings with their hearing aids. In addition to setting hearing aid gain and signal processing features, real-ear measurements can be used to optimize hearing aid sound quality for each patient's needs and preferences. The purpose of this interview is to review some important basics about real-ear measurements, as well as key features of the Trumpet, an advanced and easy-to-use real ear measurement system from Inventis. Trumpet offers a simple, intuitive and complete software interface, to help professionals get their patients started on the journey to better hearing.