Hearing Healthcare Recruiters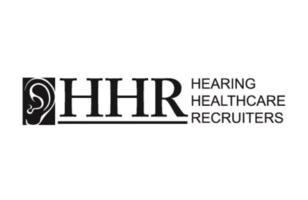 See Hearing Healthcare Recruiters Job Listings
Contact Information
Hearing Healthcare Recruiters
15585 Graham Street
Huntington Beach, CA 92649
Phone: 714.277.6014 (Pacific Time Zone)
Website:
hearinghealthcarerecruiters.com
---
Testimonials
The entire team at HHR has played a pivotal role in helping me to find my current employment. HHR and George Mathis provide personalized service to help you find, not just another job, but the job you want! They have a multitude of contacts with different organizations and a plethora of locations. You can choose what type of work setting you prefer as well as the geographical location where you'd like to practice. HHR features places that are "hidden gems", not just the big cities where "everyone" wants to live. I wanted a certain environment for work and play. I thank George and HHR for helping me find a place that fits me just right!
Count on friendly and fast contacts from HHR. They personalize your job search in a way that job search engines can't. Websites don't have personalities and they don't care about YOU. HHR DOES! Thank you again HHR!
Marci L., Audiologist
---
George Mathis is a great recruiter, professional and all-around great person. He is an excellent middleman in the negotiation process. George is well respected in the hearing healthcare arena. He has obtained multiple job offers for me as an Audiologist. Over the period of a year after my employment, we considered each other friends and continue to remain in touch with each other. I highly recommend George, his company and staff for your individual job searches and your employer staffing needs. You will not regret it!
~ Charles W., Audiologist
---
Thank you for your continued support in my endeavors, and I appreciate all of the amazing advice and insight you have given me!! Your efforts have really made this process incredibly easy and comfortable.
~ Jael H., Audiologist
---
George's service will fill a need in our profession that other employment listings cannot. Too often a position "sounds good on paper", but turns out to be a disappointment. A recruiter like George, who becomes personally acquainted with both parties, can bring together an employer and employee who have similar goals and philosophies, improving the chances of a positive outcome.
Eileen Puterski, Audiologist
---
I wanted to thank you gain for your utmost professionalism and your kindness throughout my experience with [the doctor]. It was truly a pleasure to work with you. It was an awesome first time experience with a recruiter; you have set the bar very high. Take care, and I am sure we will cross paths again.
Charity Herrera
---
Hearing Healthcare Recruiters
Specializing in nationwide recruiting and career opportunities for the hearing healthcare community!
---
CANDIDATES
Please, DO NOT LIMIT YOURSELF - Most employers will only be able to present positions from within their company. Hearing Healthcare Recruiters work with diverse companies nationwide and represent opportunities throughout the industry. HHR can present a more complete picture of what employment opportunities are in your desired area.
Check out our Cool Jobs! and Stay Connected tabs for HHR opportunities!
---
EMPLOYERS
Our service is contingency based, which means we receive a paycheck if, and only if, you decide to hire the candidate we submit. Also, we have industry experience – we know the attributes of great clinicians and we pre-screen all candidates.
Start a conversation with us today!
For further information please contact us at:
---
Read More