HearUSA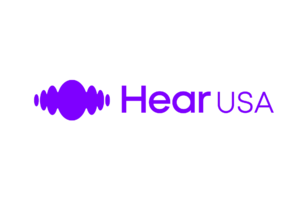 See HearUSA Job Listings
Contact Information
HearUSA
Website:
hearusa.com/
Email:
carrie.mccandlish@hearusa.com
---
HearUSA
HearUSA is a leader in hearing health. We are on a mission to make hearing care simpler and more accessible than ever before, setting a new standard in modern hearing care. Our hearing center teams change lives by giving clients easy access to advanced hearing technology and outstanding care.
We are taking a stand and reducing the stigma around hearing loss. HearUSA is committed to our mission to change one million more lives in the next five years through Simply Excellent Hearing Care. As professionals, we're redefining delivery of hearing care and helping more people take charge of their hearing health.
We draw on the expertise and hearing care services of more than 360 hearing centers across the U.S. HearUSA is also part of the WS Audiology (WSA) family, a global leader with over 11,000 employees in 125 markets and 2 global headquarters.
---
Read More
News
HearUSA to Carry Sony's Over-the-Counter Hearing Aids, Accelerating its Commitment to Bring the "Sound of the New Age" to Millions of New Clients
December 15, 2022 The leading hearing care retailer HearUSA will offer Sony's Over-the-Counter hearing aids in centers nationwide, expanding its Simply Excellent Hearing Care commitment to meet the complete range of client hearing health needs.
WS Audiology Appoints Annemarie Van Neck as President Region EMEA
September 26, 2022 WS Audiology announced that it has appointed Annemarie van Neck as President Region EMEA and member of Group Management.
Sony and WS Audiology Have Entered Into a Partnership Agreement in the Over-The-Counter Self-Fitting Hearing Aid Business
September 13, 2022 Sony Corporation ("Sony") and WS Audiology Denmark A/S ("WSA") have entered into a partnership agreement and various ancillary agreements with the aim of jointly developing and supplying new products and services in the over-the-counter ("OTC") self-fitting hearing aid market, beginning with the United States.
WS Audiology Creates WSA Americas to Drive Growth in the United States, Canada, and Latin America; Carsten Buhl Named President of the new Regional Business Unit
August 3, 2022 WS Audiology announced the formation of WSA Americas and appointed medical device and WSA veteran Carsten Buhl to serve as President of the new regional business unit.
HearUSA Achieves HITRUST CSF Certification to Further Mitigate Risk in Third Party Privacy, Security and Compliance
August 29, 2017 August 16, 2017, Palm Beach Gardens, FL – HearUSA, a leading provider of hearing healthcare services, today announced their entire Information Security Program has earned Certified status for information security by the Health Information Trust (HITRUST) Alliance.
HearUSA and the Ida Institute introduce New Tools for Person-Centered Care
December 23, 2016 Nærum, Denmark, December 20, 2016 -- How can people get the most out of their appointments with a hearing care professional? What role do relatives and communication partners play?
Amalgamated Life Insurance Partnering with United Hearing Services, Inc. to Offer Hearing Aids Savings Benefit
April 21, 2016 White Plains, NY -March 21, 2016 - Amalgamated Life Insurance Company (White Plains, NY), a leading provider of insurance solutions including group life, disability, worksite/voluntary products and medical stop loss, announced today that it is partne
HearUSA Awarded URAC Health Network Accreditation
January 16, 2016 We did it again! We are pleased to announce that HearUSA has been awarded Health Network Standards Accreditation from URAC, a Washington, DC-based health care accrediting organization that establishes quality standards for the health care industry.&l
HearUSA Launches AARP Endorsed Hearing Care Program in California
August 6, 2013 PALM BEACH GARDENS, Fla.--(BUSINESS WIRE)--Designed to help millions of Americans aged 50+ who have untreated hearing loss, the AARP® Hearing Care program, provided by HearUSA will be launched in California today as the final phase of a nationwid
HearUSA has Received URAC Health Network Accreditation
December 4, 2012 (November 30, 2012) Palm Beach Gardens, FL – HearUSA announced today that it has received Health Network Re-Accreditation from URAC, a Washington, DC-based health care accrediting organization that establishes quality standards for
NASHO Launches National Hearing Industry Alliance
February 3, 2011 Specialty Health Association Expands, Announces Alliance of Hearing Industry Leaders The National Association of Specialty Health Organizations (NASHO), an American Association of Preferred Provider Organizations (AAPPO) subsidiary, launched the Nati
For Millions With Untreated Hearing Loss, the Holiday Season Can Be Especially Difficult
December 10, 2010 HearUSA Audiologist Offers Strategies for Dealing With "Invisible Handicap" - For many of the millions of hearing impaired Americans, especially the 27 million living with untreated hearing loss, the holidays may not be all that happy, says audiologi
HearUSA and Veterans Care Plus Provide Savings on Hearing Care to America's Veterans and Their Families
November 11, 2010 HearUSA, Inc. (NYSE AMEX: EAR), a leader among the nation's hearing care providers, recognizes the challenges faced by our military veterans and their loved ones who are living with untreated hearing loss. In commemoration of Veterans Day, HearUSA is
HearUSA Reports Expanded Managed Care Contracts for 2011
October 28, 2010 Expected to Increase Revenues by $3 Million in 2011 HearUSA, Inc. (NYSE Amex: EAR), the recognized leader in hearing care for the nation's top managed care providers, reported that several of its contracted health partners have expanded or reinstated
October is National Audiology Awareness Month
October 14, 2010 HearUSA Performs More Than 1,000 Screenings for The Cause Thirty-six million Americans have hearing loss. One in three developed hearing loss as a result of exposure to loud sounds, causing noise-induced hearing loss (NIHL). "NIHL is caused by damage
Americans Believe Their Social Life and Safety Would Suffer Most From a Hearing Loss, Sex Life Not So Much, HearUSA Survey Finds
August 4, 2010 Americans believe that their social life and their safety would suffer the most if they had a substantial hearing loss, but think it would have little impact on their sex life or income, according to a new public opinion survey commissioned by HearUS
Millions Are Losing Their Hearing Unnecessarily; Noise-Induced Hearing Loss Is Often
May 28, 2010 Permanent but Always Preventable, Says HearUSA Audiologist — May is Better Hearing Month, but millions of Americans are continuing to needlessly risk losing their hearing each day, warns audiologist Dr. Cindy Beyer. "Almost all hearing loss is
HearUSA Rolls Out AARP Hearing Care Program Nationwide
May 13, 2010 HearUSA, Inc. (NYSE AMEX: EAR), a leader among the nation's hearing care providers, has begun to roll out the AARP Hearing Care program across the country following the successful introduction of the program in nine states. The AARP Hearing Care Prog
What You Can't Hear Can Hurt You; HearUSA Centers to Offer Free Safety Screenings and Hearing-Care DVD During Better Hearing Month in May
April 30, 2010 Of all the reasons millions of Americans living with untreated hearing loss should consider hearing aids for their impairment, safety is at the top of the list, says Dr. Cindy Beyer, audiologist and senior vice president of HearUSA (Amex:EAR), one of
Diabetics Twice as Likely to Have Hearing Loss; HearUSA Centers to Offer Free Hearing Screening and Diabetes Video in March
March 8, 2010 All of the more than 180 HearUSA (Amex:EAR) company-owned hearing care centers will be offering free hearing-loss screenings, along with a free 80-minute Living With Diabetes video produced by the American Diabetes Association, to anyone with diabete
Articles
Preventing Medical Errors - Update
January 20, 2014 Cindy Beyer, AuD, Suzanne Younker, AuD Editor's Note: This text course is an edited transcript of a live seminar. Download supplemental course materials here.Cindy Beyer: Before we get started, I would like to give you some background information about the topics that we will
Healthcare and Regulatory Issues: What Audiologists Need to Know
April 16, 2012 Cindy Beyer, AuD This is a transcript of a live recorded course. To view the full course, register here: /audiology-ceus/course/professional-issues-ethics-practice-management-marketing-business-issues-healthcare-and-regulatory-issues-what-19706 The regulatory environ
Audiology and HIV: Developing Best Clinical Health Practices
April 28, 2008 Susan Cuttler, AuD, CCC-A, Vickie L. Adams, AuD, CCC-A The human immunodeficiency virus (HIV) is the virus that causes AIDS (acquired immune-deficiency syndrome). Because the known means of HIV transmission, the exchange of bodily fluids, is not a typical part of the hearing health professional's daily e
Ask the Expert
What Procedures Require Signed Informed Consent Forms?
January 27, 2014 Cindy Beyer, AuD For which routine procedures would you advise getting signed informed consent forms?
Vestibular Testing: Establishing a Best Practices Protocol
November 7, 2011 Suzanne Younker, AuD I am incorporating diagnostic vestibular testing into my department's practice and would like develop a protocol that incorporates best practices to minimize risks and to provide the most accurate and consistent results across practitioners and office locations. Any suggestions?
Common Mistakes in Routine Hearing Aid Fitting
September 19, 2011 Cindy Beyer, AuD I work in a large hospital setting with multiple outpatient clinics, and it seems as if there is quite a bit of variability between audiologists in the way hearing aids are fit and programmed. What are some fundamental guidelines to achieving a consistent, accurate process to minimize risks and achieve best outcomes?
Practical Tips for Cerumen Removal
August 8, 2011 Cindy Beyer, AuD I am beginning to perform cerumen removal for my patients on a more regular basis. What are some common mistakes that are made, and what precautions should I take to prevent or minimize those risks?
Career Center
Bilingual Dispensing Audiologist/Licensed Hearing Instrument Specialist
Aventura, FL
Dispensing Audiologist
New York, NY
Licensed Hearing Aid Specialist
Eatontown, NJ
Dispensing Audiologist
Eatontown, NJ
Audiologist
Lakewood, CO
Licensed Hearing Aid Specialist
Lakewood, CO
Audiologist
Seattle, WA
Audiologist
Los Angeles, CA
Licensed Hearing Aid Specialist
Los Angeles, CA
Licensed Hearing Instrument Specialist
Big Rapids, MI
Dispensing Audiologist
Big Rapids, MI
Dispensing Audiologist / Licensed Hearing Instrument Specialist
Nashville, NC
Part Time Dispensing Audiologist
Lombard, IL
Part Time Licensed Hearing Instrument Specialist
Lombard, IL
HearAssist Hearing Care Provider Virtual/Remote State of OR
,
HearAssist Hearing Care Provider Virtual/Remote State of VA
,
HearAssist Hearing Care Provider Virtual/Remote State of MD
,
Dispensing Audiologist
Tustin, CA
Dispensing Audiologist
Monterey Park, CA
Licensed Hearing Aid Specialist- LA South
Los Angeles, CA