Westlake Village, CA
Full Time | Audiology Private Practice
Posted: November 30th, 2023
ABOUT US:
HearUSA is a leader in hearing health. We are on a mission to make hearing care simpler and more accessible than ever before, setting a new standard in modern hearing care. Our hearing center teams change lives by giving clients easy access to advanced hearing technology and outstanding care.
We are taking a stand and reducing the stigma around hearing loss. HearUSA is committed to our mission to change one million more lives in the next five years through Simply Excellent Hearing Care. As professionals, we're redefining delivery of hearing care and helping more people take charge of their hearing health.
We draw on the expertise and hearing care services of more than 360 hearing centers across the U.S. HearUSA is also part of the WS Audiology (WSA) family, a global leader with over 11,000 employees in 125 markets and 2 global headquarters.
ESSENTIAL DUTIES AND RESPONSIBILITIES:
Perform hearing testing, hearing aid selection, and fitting to all clinic clients while working within the defined systems, processes, and best practices as defined by Total Care Plus (TCP) and WSA leadership.
Perform demonstration of hearing aids when appropriate as part of test and personalize auditory simulation to create the wow factor on all clients that have a hearing loss.
Evaluates test results to determine communication deficit and makes appropriate recommendation for all clients with a hearing loss.
Utilizes hearing aid stock for same day fits of hearing aid instruments and trials all clients that are undecided. Maintain 80% same day fit/trial rate.
Completes TCM/ chart notes for each client seen and sends Medical Report to referring and or primary care physicians.
Maintains an expertise in the selling, fitting and troubleshooting of current hearing aid technology.
Comply with state license laws, FDA guidelines, WSA and Total Care Plus practice guidelines and QPG protocols.
Provides remote services to clients as needed.
Performs and provides hearing aid repairs, follow-up, checks, cleanings, earmolds and ALD accessories as needed by the client.
Provides community marketing support via physician marketing, health fairs, etc.
REQUIREMENTS:
Experience in a similar Audiology or Hearing Aid Specialist role.
Active state license in Audiology and/or hearing aid dispensing.
1-5 years of experience preferred.
Ability to pay close attention to detail with a high degree of accuracy.
Basic or advanced written communication skills.
Experience interacting with customers/clients.
Ability to communicate detailed or technical information clearly, accurately and concisely.
Ability to work quickly, accurately and independently in a fast paced environment.
A PLACE TO GROW YOUR CAREER:
Growth means investing in employee development, from day-to-day support to opportunities to stretch your skills. It also means creating space for your voice, sharing knowledge, and learning from peers as we build culture and community together. You will benefit from:
A structure of field support for your hearing center
A professional development team of dedicated Regional Training Managers
Continuing education, LinkedIn Learning & licensing reimbursement
Career advancement pathways such as Hearing Care Provider and Patient Care Coordinator Team Lead, Hearing Care Provider Advisory Board member, or District Manager
Paid externships and a Hearing Instrument Specialist Trainee program
THE SUPPORT OF A LEADER IN HEARING HEALTH:
HearUSA accepts the most insurance plans in the industry, has extensive network coverage, advanced online services, and pioneering technology. We draw on the expertise and hearing care services of more than 360 hearing centers across the U.S. HearUSA is also part of the WS Audiology (WSA) family, a global leader with over 11,000 employees in 125 markets and 2 global headquarters.
AS A LEADER WE CAN OFFER:
Monthly Commissions
CEUs & State Licensure Renewals for HCPs
Defined Career Paths
Sponsorship & Preceptor Opportunities
President's Club Incentives
Employee Referral Program
LIFESTYLE & BENEFITS:
Comprehensive Benefits Package
Paid Holidays & PTO Policy
401k Matching Program
Tuition Reimbursement
Employee, Family & Friends Hearing Aid Discount Program
Relocation Assistance
Service Days & Diversity, Equity & Inclusion Initiatives

The Company provides equal opportunity to all employees and prospective employees without regard to race, color, creed, religion, national origin, ancestry, sex, age, physical or mental disability, marital status, pregnancy, genetic information, sexual orientation, gender identity, protected veteran or military status, or any other consideration not related to the person's ability to do the job or otherwise made unlawful by federal, state, or local law.
Occupation Classification Requirements:
Hearing Aid Specialist OR
Hearing Aid Specialist
Please check the box above if you meet this job's requirements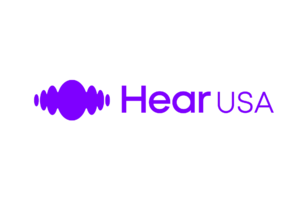 ID: 358189
---