Saint Louis, MO
Full Time, Part Time
Posted: March 30th, 2023
At Earlens Hearing Center our mission is to improve the quality of life for our patients by transforming their hearing experience. Your work will make a real impact on the lives of our patients by improving their hearing experience with broader, more natural sound. Our patients will live richer lives and engage in more meaningful moments with friends, family, and colleagues.
Earlens Hearing Center is hiring an Audiologist in Saint Louis, MO. Come join a team of creative and passionate people who care about the lives we are improving.

Position Summary

Earlens Hearing Center is seeking an Audiologist or Hearing Instrument Specialist with excellent people skills, critical thinking abilities, and a desire to provide world-class patient service to join our team. The Hearing Care Provider will interface with patients at a private audiology and ENT clinic and will be dispensing a revolutionary new hearing device. The successful applicant will follow our Premium Service delivery model during candidacy evaluations, dispensing of the Earlens device, and administering follow-up care, counseling, and service. Other duties include speaking with potential patients via a virtual teleconference platform to explain the Earlens technology, pre-screen for Earlens candidacy,

What You Can Look Forward To
Building lasting relationships with patients
A collaborative team environment

Robust compensation package including commission and bonus opportunities

Benefit package including health, dental, vision, life, and disability insurance
ESSENTIAL DUTIES AND RESPONSIBILITIES
Interface with patients, including obtaining hearing/health history, advanced audiometric evaluations, fitting and programming the Earlens device, and counseling patients on how to best use the Earlens technology. 
Administers verification and validation protocols

Provide exceptional service and an experience that goes above and beyond patient expectations 

Work collaboratively with staff and support services to achieve a high level of coordinated patient care and unit/revenue sales goals.   

Complete virtual consultations according to Earlens model

Program Earlens devices and work with patients to elicit feedback regarding program preferences and settings, making adjustments as needed. 
Utilize an online Office Management System (OMS) to complete chart notes, communicate with patients, manage the following: scheduling, patient clinical records, inventory and patient invoicing.   

Interface with clients electronically and review client Protected Health Information (PHI), demographic data and hearing health data prior to consultations. 

Prepare thorough patient report packets for partnering providers. 

Complete and submit forms for patient orders and re-orders.  

Provides trouble-shooting for patients
Maintain active management of schedule, prioritize actions and people interactions with timeliness and consistently meet expectations of the role.  

Fit custom eartips and make modifications, as needed. 

Discuss patient candidacy, goals and outcomes with the appropriate staff members. 

Other clinical duties as assigned. 
Job Skills, Knowledge, and Abilities
NJ state hearing instrument dispensing license 

The drive to help individuals with hearing impairment and an interest in making a difference with a unique, new technology. 

A customer-first mindset—a laser-like focus on meeting the needs of the customer and ensuring that they have the best possible experience. 
Excellent interpersonal skills that allow effective and flexible working relationships with customers, colleagues, and vendors. This includes listening skills, empathy, the desire to educate, and problem-solving skills to engage and motivate patients and third parties.  

Strong competence in audiometric testing for hearing device dispensing and counseling/communication with individuals with hearing impairment. 

Experience fitting and dispensing hearing aids. 

Computer literate, with proficiency in Office Management Systems (e.g., CounselEar), Microsoft Word, Outlook, Excel, Power Point. 

Proficiency in Microsoft Teams is a plus 
Strong critical thinking skills with the ability to problem-solve and be flexible in a fast-paced organization 

Strong organizational skills and attention to detail. 
Occupation Classification Requirements:
Audiologist OR
Hearing Aid Specialist
Occupation Classification Requirements:
Audiologist OR
Hearing Aid Specialist
Please check the box above if you meet this job's requirements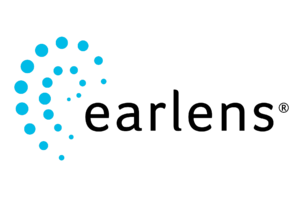 Contact
Hannah Birkholz
Earlens Hearing Center Inc
Phone:

Pref

612-844-0707 ext. 413
ID: 357323
---