Emporia, VA
Full Time | Audiology Private Practice
Posted: May 19th, 2023
HearingLife is a part of the Demant Group, a world-leading hearing healthcare group that offers solutions and services to help people with hearing loss connect with the world around them. With over 600 locations across the United States–HearingLife's vision is to make a life-changing difference for people with hearing loss. Our innovative technologies and know-how help improve people's health and hearing. We create life-changing differences through hearing health.
The Hearing Care Provider acts in accordance with required industry and state professional licensing standards and local practice scope and is responsible for growing and maintaining the practice. This includes achieving all financial goals as well as offering best in class modern hearing healthcare assessment and treatment. The Hearing Care Provider is responsible for creating an exceptional Patient journey through Patient care and appropriate treatment options.
Hearing Care Provider Purpose Statement: To help more people hear better by providing clinical expertise to diagnose and treat hearing loss while ensuring a positive patient experience Essential Job Functions: Ability to operate audiometric equipment and to interpret the results. Provide quality care and aftercare of dispensing services such as hearing tests, hearing aidfittings, educate and train hearing aid users of best practices. Perform checks on hearing aids and other amplification devices including but not limited to troubleshooting, conducting repairs to hearing aids, earmolds and cleaning of hearing aids. Support HearingLife's Vision to "Help more people hear better" by continuously executing the basics - building a rapport with patients through touchpoints, third party referrals, and wellness events. Achieves growth with a strong mindset to drive sales and key business metrics while focusing on providing quality patient care. Exhibits friendly and courteous behavior in all Patient interactions. Continuously builds rapport and develops the relationship with the Patient. Drive clinical excellence by providing exceptional Patient care by leveraging HearingLife's product portfolio to meet Patient needs. Continuously develop a relationship with local community leaders by representing HearingLife as an advocate to making a life changing difference. Ensure clinic inventory meets a sustainable level to drive business including accurate recordkeeping of inventory. Become a subject-matter expert with "All The Right Things" model specifically the Professional Sales Presentation as part of Patient journey which includes conducting hearing demo, live speech testing and continuous communication with "Tested Not Treated" (TNT) Patients.
Occupation Classification Requirements:
Audiologist OR
Hearing Aid Specialist
Please check the box above if you meet this job's requirements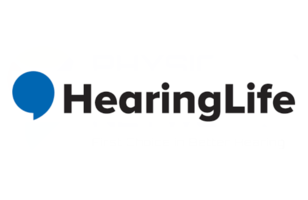 Contact
Jacob Dunn
HearingLife
Phone:

Pref

4439889842
ID: 359197
---