https://www.audiologyonline.com/audiology-ceus/course/3-d-digital-scanning-with-34434
Mary Ormson, Medical Education Manager for Hearing & Balance at Natus Medical Incorporated interviews Peter Byron a private practice audiologist in the United Kingdom. Peter describes how he uses social media and innovative marketing strategies to successfully promote his practice and the use of 3-D ear scanning with Otoscan.
Course created on February 19, 2020
View this Course on Demand
Presented By
Mary Ormson

AuD
Mary Ormson, AuD, completed her bachelor's degree in audiology at Arizona State University and subsequently earned her doctor of audiology degree from Salus University. During the first 25 years of her professional career, Dr. Ormson focused on clinical practice, primarily in a hospital setting and a multidisciplinary pediatric outpatient rehabilitation clinic. Her professional focus was divided between (primarily adult) vestibular assessment/treatment and pediatric electrophysiology. Dr. Ormson's passion for teaching arose through her experience as a preceptor with residential audiology doctoral candidates. This led to her current full-time role as medical education manager with Natus Medical. This position has expanded Dr. Ormson's experience globally; over the last 12 years, Dr. Ormson has participated in many conferences and symposiums all over the world with a focus on educating clinical industry leaders on hot topics in hearing and balance to help improve patient outcomes. Dr. Ormson currently resides in Tucson, Arizona.
---
More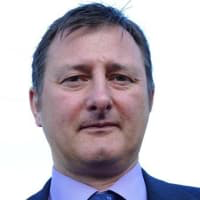 Peter Byrom

Peter Byrom is director and lead Audiologist for Peter Byrom Audiology Ltd. Having originally qualified with the traditional British Association of Audiology Technicians and gained a certificate of Audiology at Nottingham University he continued his education with a diploma in Healthcare Studies, a BHSc (Audiology) and an MSc (Advanced Practice) all at University of Leeds. From 2011 to 2017 he was the clinical lead for adult Audiology services at Rotherham NHS Foundation Trust. On leaving the NHS he has concentrated exclusively on private practice. He has recently been involved in writing the British Society of Audiology practice guidelines for tinnitus and Uncomfortable Loudness Level assessment. He has served for a number of years on the Registration Council for Clinical Physiologists including as treasurer and director before leaving in 2019.
His private practice is based at the private hospitals in Sheffield South Yorkshire UK where he works as an Audiologist and hearing aid dispenser. He regularly assesses and treats tinnitus patients and is involved in medico-legal work including report writing. He is married to Ellen and has 3 children. His hobbies include playing the bass guitar and photography.
---
More
Course participation information
To ensure you are ready to participate, please complete our short Test Drive to prepare your computer to view the course.
Login and logout times will be recorded and documented.
Passing an online exam will be required to earn continuing education credit.
Live Webinars allow presenter and participant interaction. The exam for these courses must be completed within 7 days of the event.
On-demand courses include texts, video and audio recordings of live webinars, and multimedia formats. The exam for on-demand courses must be completed within 30 days of course registration.
To participate in the course, complete the exam, and earn continuing education credit, you must be a AudiologyOnline member. Participants must complete the entire course; partial credit is not allowed.
AudiologyOnline is committed to ensuring accessibility to the widest possible audience. We are continually improving the user experience for everyone. If you have questions, requests, or would like to report an accessibility-related issue, please email accessibility@continued.com. We will review your request and respond in a timely manner.
Visit our Contact us page or give us a call if you have questions.