https://www.audiologyonline.com/U/36474/dedabe68c3c5713bb5

EarWear 3.0 provides improved cosmetics, retention, and comfort for our Motion Charge&Go X Family. Learn the specifics of the new ThinTube design and associated Tips & Earmolds. Discover how EarWear 3.0 can enhance humane performance for you and your patients!
Course created on May 3, 2021
View this Course on Demand
Presented By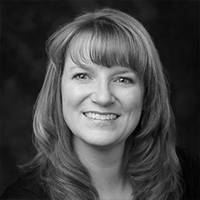 Sonie Harris

AuD
Dr. Harris is a Clinical Education Specialist for Signia. She is responsible for training customers and sales staff on the company's current technology and products. She conducts training sessions in customers' offices, remotely, and at regional and national events. Dr. Harris has been with Signia for 8 years, serving accounts in both the Commercial market and Government Services. Prior to working at Signia, she was a Clinical Supervisor for University of Northern Colorado, specializing in adult and pediatric amplification, educational audiology and hearing conservation. She earned her undergraduate and graduate degree from University of Northern Colorado, and doctorate from University of Florida.
---
More
Course participation information
To ensure you are ready to participate, please complete our short Test Drive to prepare your computer to view the course.
Login and logout times will be recorded and documented.
Passing an online exam will be required to earn continuing education credit.
Live Webinars allow presenter and participant interaction. The exam for these courses must be completed within 7 days of the event.
On-demand courses include texts, video and audio recordings of live webinars, and multimedia formats. The exam for on-demand courses must be completed within 30 days of course registration.
To participate in the course, complete the exam, and earn continuing education credit, you must be a AudiologyOnline member. Participants must complete the entire course; partial credit is not allowed.
AudiologyOnline is committed to ensuring accessibility to the widest possible audience. We are continually improving the user experience for everyone. If you have questions, requests, or would like to report an accessibility-related issue, please email accessibility@continued.com. We will review your request and respond in a timely manner.
Visit our Contact us page or give us a call if you have questions.